Fifteen specially selected UGA students are combining their love of fashion with their desire to be business owners. The retail entrepreneurship class allows them to gain real-world experience running their own business—out of a traveling golf cart.
The goal is for the business to turn a profit that would go toward creating a scholarship fund for a fashion merchandising student also interested in entrepreneurship. Vendor Relations Coordinator Julia Rhinehart thinks the team will reach their goal for the first time this year.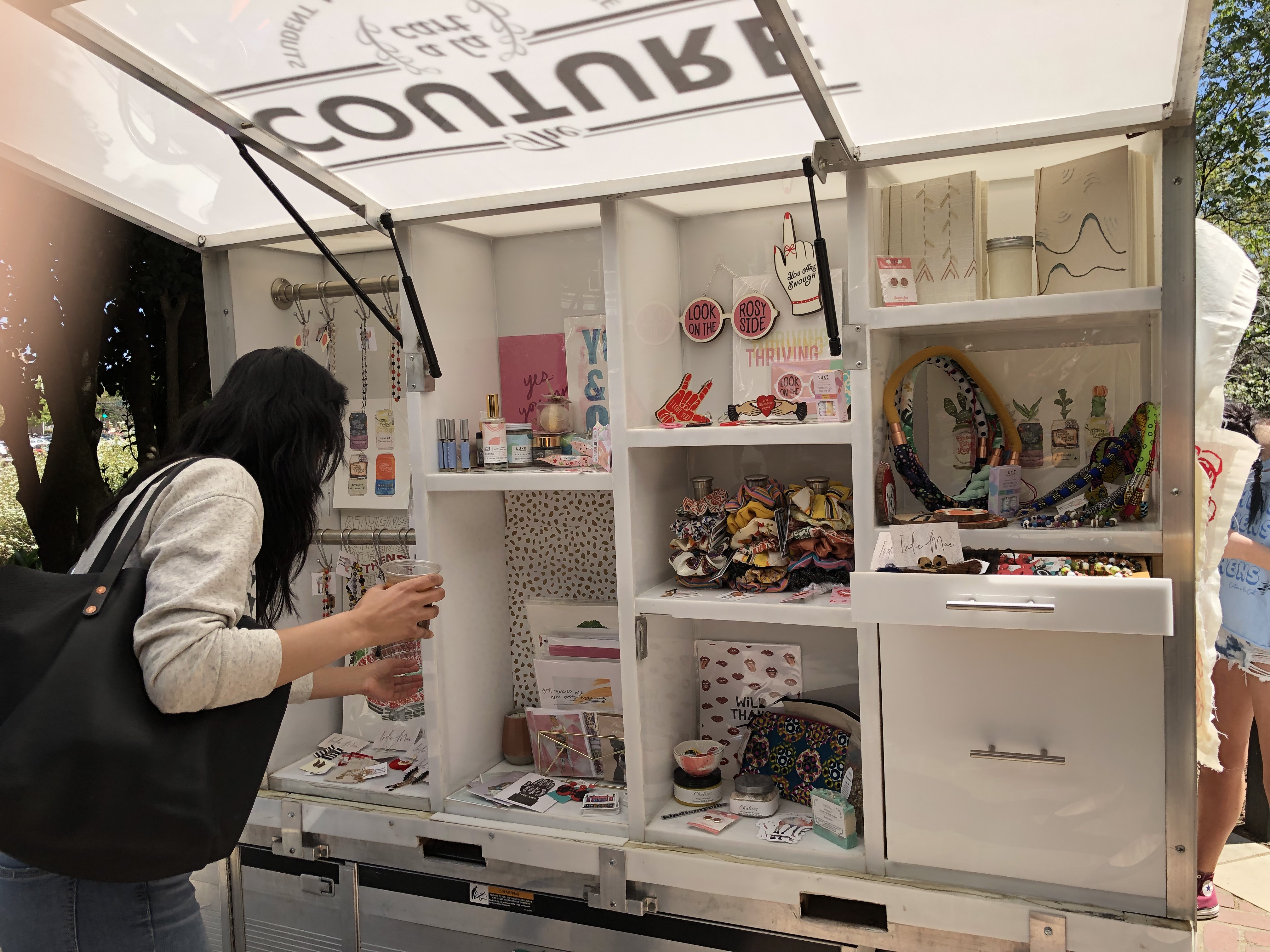 Rhinehart notes the benefits aren't just for the shoppers or the recipient of the scholarship. Members of the class gain professional experience that will set them apart from other students trying to start businesses after graduation.
"We are really personally networking with the people that are going to be within our industry and that will be providing jobs for us one day," she said.
Couture a la Cart began in 2014, featuring items created solely by UGA students. Now, the cart includes merchandise from dozens of vendors. Products include jewelry, accessories, decor and apparel from students and local Athens businesses. Rhinehart is a vendor in addition to being on the business side of the operation.
"I have made scrunchies with recycled fabrics, and everything that I have used was recycled from my sewing collection," she said.
She also said the fabrics she uses are vintage. She repurposes them from fabric she finds at local thrift stores.
Couture a la Cart operates every Monday, Wednesday and Friday until late April. On Mondays, the cart can be found outside of Dawson Hall. On Wednesdays, the cart travels to the Arch downtown. On Fridays, the cart goes to a mystery location that changes each week.
Sydney Heiberger is a senior at the University of Georgia pursuing a bachelor's in journalism and a minor in sociology.