In the Appalachian city of Johnstown, Pennsylvania, Hessler's family of generational farmers-turned-coal miners emphasized the principles of nourishing others and establishing community through food.
"[Farming] becomes a constant conversation with the life and death dichotomy of bringing things from seeds and knowing that they might die," Brit Hessler said.
Today, Hessler works at Oglethorpe County's Cedar Grove Farm.
Hessler described the "steel trap of a mind" necessary to deal with the uncertainty of farming, including deforestation, a fellow laborer's herniated disc, lack of healthcare access and the planting of 2,500 seeds a day.
Why It's Newsworthy: The hardships of farming are evident in Mercer University's 2022 survey report that said 42% of farmers experience suicidal thoughts at least once a year. That's nearly five times the 8.6% of people in the U.S. who have suicidal thoughts at least once a year, according to a report by the Centers for Disease Control and Prevention.
The same Mercer University report highlights how nearly half of farmers report feeling lonely, sad or depressed at least once a month. Georgia State Senator Russ Goodman, chair of the Agriculture and Consumer Affairs Committee, said the anxiety farmers are under will only worsen without appropriate legislation to combat agricultural stressors.
There's a hell of a lot more money in harming a farmer than there is in farming," Goodman said.
Goodman specifically referenced the declining number of farmers across the U.S. as a threat, explaining that having less people familiar with the industry will lead to more lawmakers lacking the first-person experience necessary to pass legislation in farmers' best interest.
In 2022, there were 200,000 fewer farms across the U.S. than in 2007, according to the U.S. Department of Agriculture. Farmers now represent less than 2% of the U.S. population, reports the Farm Bureau.
"You'd be amazed how many people don't understand where their food comes from," Goodman said. "That's one of the biggest threats to American agriculture. Kids that are growing up not really understanding agriculture will be on county commissions, school boards, state legislature and running for Congress. We don't need to ever get where we can't feed ourselves."
Causes for Crisis
Today's farmers face the threat of climate instability, natural disasters, competition from a global market, lack of healthcare resources and access to mentorship on their daily journey toward meeting the bottom line.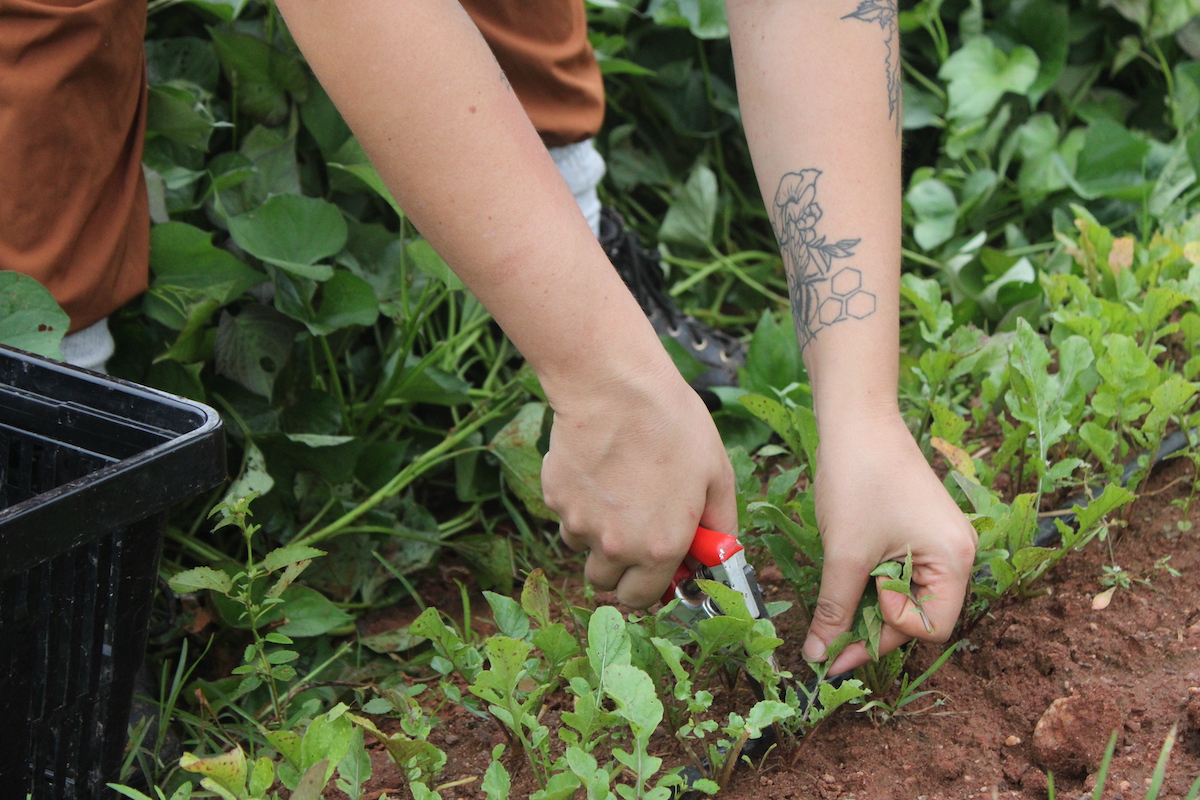 Weather
Rural acres' peace and quiet disappeared with the arrival of Hurricane Michael's winds in 2018, causing more than $2 billion in losses, according to the Georgia Department of Agriculture.
Goodman, a co-owner of Cogdell Berry Farm, knows first-hand the challenges of these conditions.
"We had about $5 million worth of blueberries," Goodman said. "The sun went down, and when the sun came back up, it was all gone."
After natural disasters strike, Goodman said farmers do not have the risk mitigation tools they need to stay afloat. In crop insurance policies, the percent of losses earned back is oftentimes based on a predicted or benchmark revenue.
However, Goodman said losses from natural disasters can count against you in these estimated earnings. The USDA's Emergency Relief Program Phase 2 'FAQ' page states that benchmark-year revenue cannot be adjusted for producer losses.
Global Market
Even in seasons of near-perfect weather, stiff competition from global producers can negate what would otherwise be a tremendous crop yield.
John McElveen, the director of the Georgia Agricultural Wellness Alliance (GAWA), described how his brother's 1,000-plus acre peanut farm outside of Statesboro, Georgia, faces depreciating prices against China, India and Nigeria, the top three producing peanut countries.
"When [other countries] all have great years, the price is depressed," McElveen said. "The price is not what it could be. That acts as a catalyst of stress."
Healthcare
Urbanization gives way to a landscape ideal for crop cultivation but lacking the same healthcare resources available in more highly populated areas, another stressor for farmers.
As a rural nurse for more than 30 years, Tara Haskins, now the total farmer health director at AgriSafe Network, sees families unable to afford the hours off work necessary to take themselves or their children to doctors only available hours away.
"Agriculture is the main economic driver for communities," Haskins said. "When we lose that economic stability in rural towns, you lose physicians and you lose rural hospitals. Those facilities and services are the backbone. How can you recruit anybody to move into your town if you don't have access to healthcare?"
First-Generation Versus Generational Farmers
The challenge is even greater for first-generation farmers. The Mercer survey says they experience daily thoughts of suicide at a rate nine times that of generational farmers. Growing up on land owned generationally creates a unique access to knowledge of the industry, problem solving and the opportunity to work the land from a young age.
"If you're a generational farmer, you've been in that community, you know everybody in that community and you have a whole set of mentors within your family and outside that can help," McElveen said. "Having those mentors is a protective factor when it comes to mental health."
Developing Solutions
During her time as a rural school nurse in Louisiana, Haskins recalled the moment she recognized telehealth could help.
She learned a woman was still able to receive vital breast cancer chemotherapy despite her child coming down with a virus the first day of treatment. In the first year alone, the district's six schools logged 750 telehealth visits.
"That just struck me with the importance of thinking outside the box," Haskins said. "Rural healthcare may look different, but it shouldn't be less. Just think of the anxiety and worry on the parents and how that system created an opportunity to make that less stressful for everyone."
Haskins' work at AgriSafe aims to eliminate that gap between location and availability through programs continuing the conversation around mental health directly in communities.
Question, Persuade, Refer for Farmers and Farm Families is an hour-and-a-half long training providing individuals with a toolbox of strategies to approaching discussions on mental health crises and suicide prevention. In cases of emergency or the seeking of virtual companionship, the 24/7 AgriStress Helpline represents the first of its kind in providing callers with a distinctive niche of responders trained in specific agricultural stressors.
The helpline is available in seven states with plans to expand to three more in 2024, according to Haskins.
But, Georgia is not one of them.
After learning of the helpline during an interview for this article, Goodman said he intends to speak with AgriSafe to determine the funding needed before presenting it to the Governor's Office and the Chairman of the Appropriations Committee.
"We need to have something like this," Goodman said.
In April 2023, Senate Bill 220 established the Georgia Farmland Conservation Fund Program and Advisory Council. Led in part by Goodman, the program intends to enable the protection of farmland, help transition farms to the next generation, increase the supply of locally grown food and utilize funds to benefit Georgia farmland, according to the Office of the Governor.
Support from the program has yet to begin, as the Georgia Department of Agriculture is currently working to elect 14 members to the program's advisory council, according to Georgia Farm Bureau governmental affairs specialist Adam Belflower.
Once elected, the council will write rules and regulations detailing the fund's next steps.
"That's a good correlation drawn between the preservation of agricultural land and mental health," Belflower said. "That can be a stressful topic for a lot of farmers — the fear of them losing their land. There's a lot of emotion and sentiment attached."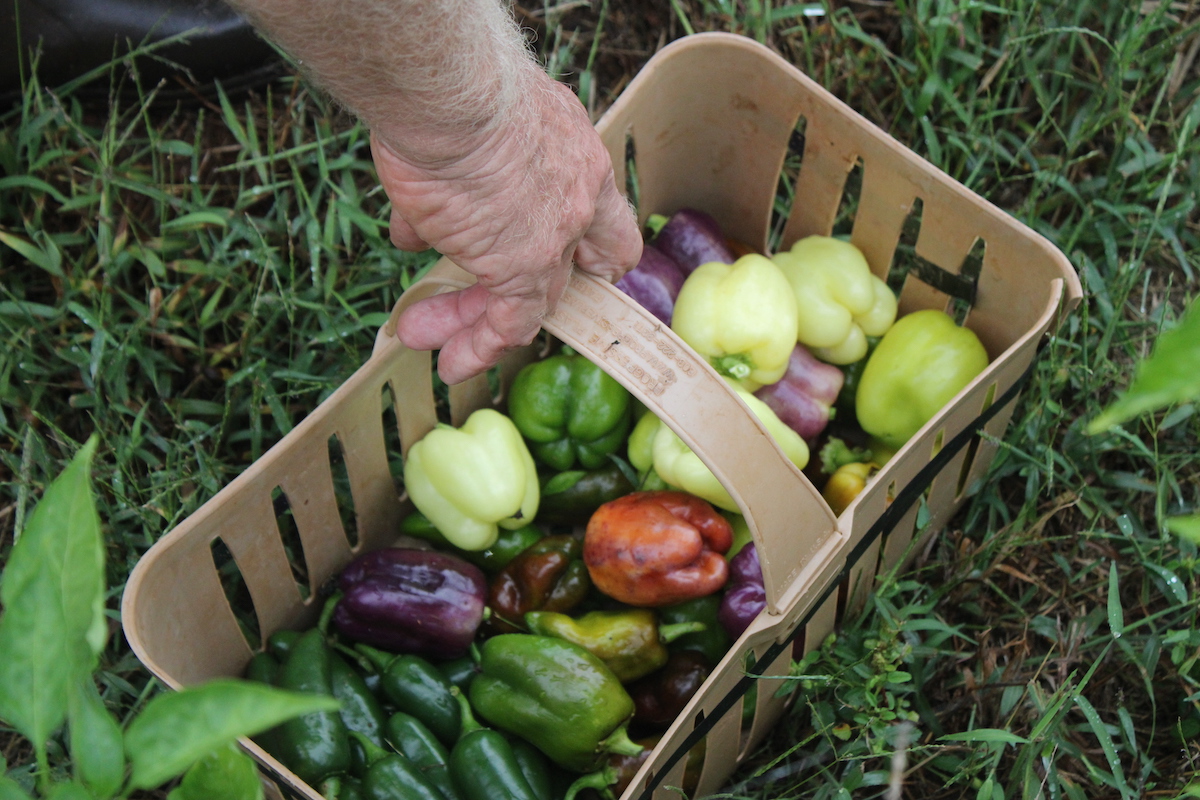 Finding Comfort
Through the darkness, instances of light never fail to outweigh the negatives for farmers who have found contentment. McElveen noticed the peace found by farmers through religion.
Both family and faith led Hickory Hill Farms co-owner Josh Johns to describe himself as "calm and steady" due to the grounded perspective prayer fosters with a focus on peace and a long-term vision.
In their personal spirituality, Hessler describes their connection to the land as that of a "plant communer." Hessler feeds themself through a connection with the soil and crops while feeding others through education on food deserts and lack of access to fresh meals. As farmers nourish their local communities, mutual fulfillment is beginning to be returned.
"One thing we say is, 'You're the most important asset on your farm,'" University of Georgia Rural Health Agent Jennifer Ward Dunn said. "A lot of farmers are mechanics, and they can fix any piece of equipment that breaks. But, what happens if they're the piece of equipment? You can't replace yourself."
Alexis Derickson is a senior majoring in journalism with a business minor and New Media Certificate.