Athens, GA – If you are going to vote early, make sure you get to the polls this week. Early voting ends this Friday. Lines were out the door this weekend, averaging close to 100 voters an hour.
Here is a picture of what the line looked like at the voting office in Downtown Athens this weekend.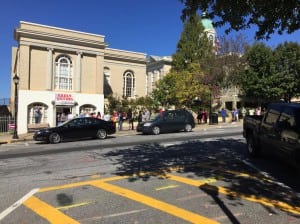 This morning Newsource reporter Andrew James went to see how many people were voting early and found the line reaching the door.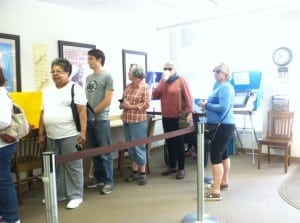 James went back to the voting office to see how many voters are using their lunch hour to cast their vote.