ATHENS– The Athens Clarke County Police Department have a warrant for the arrest of Marquavion Antone Tillman. Police are charging him with aggravated battery in relation to the fight that broke out into Athens yesterday.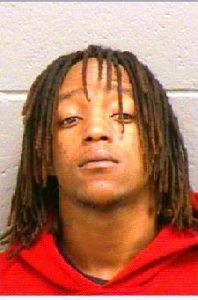 illman is approximately 5'8" tall and 155 lbs.
The fight started not long after a shot was fired in a nearby complex, The Oaks.
The Athens Clarke County Police responded to an area near Coleridge Court in reference to a large fight.
The larger fight at Athens Gardens, police believe, spilled over from the shot fired at the nearby apartment complex.
When Officer Impeduglia arrived, he observed a black male walking in front of apartment 180 with visible injuries.
Shikarius Crawford says that he was jumped on during the fight. He was only walking through and says that he did not know any parties involved.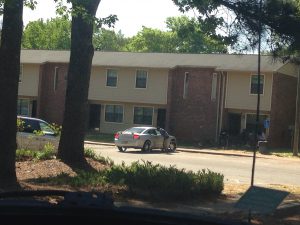 Several witnesses say that two of the males who participated in the fight had guns, but none of the witnesses say that shots were fired.
Witnesses have identified the two men involved as "Bug" Vantrec Ballard and Tyshun Billings. But there are still many more involved.
Crawford, one person who was injured in the fight, estimated that more than 50 people were involved.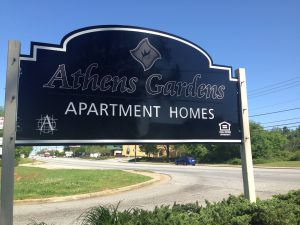 Police are looking for help from the public to find out more information about the people involved. One victim in the fight fled the scene and has not been identified.
The police do not yet know of this incident is gang related.
If you have any information pertaining to the case you can call the Crime Stoppers Tip line.
A reward of up to $1,000 is being offered by Crime Stoppers for information leading to the arrest of Tillman. If you wish to remain anonymous, you may call the Crime Stoppers Tip Line at 706-613-3342.
Grady Newsource Reporter Rebecca Scott is at the police station to get more information surrounding the case. Tune in at 5 to find out how you can help police as the investigation continues.