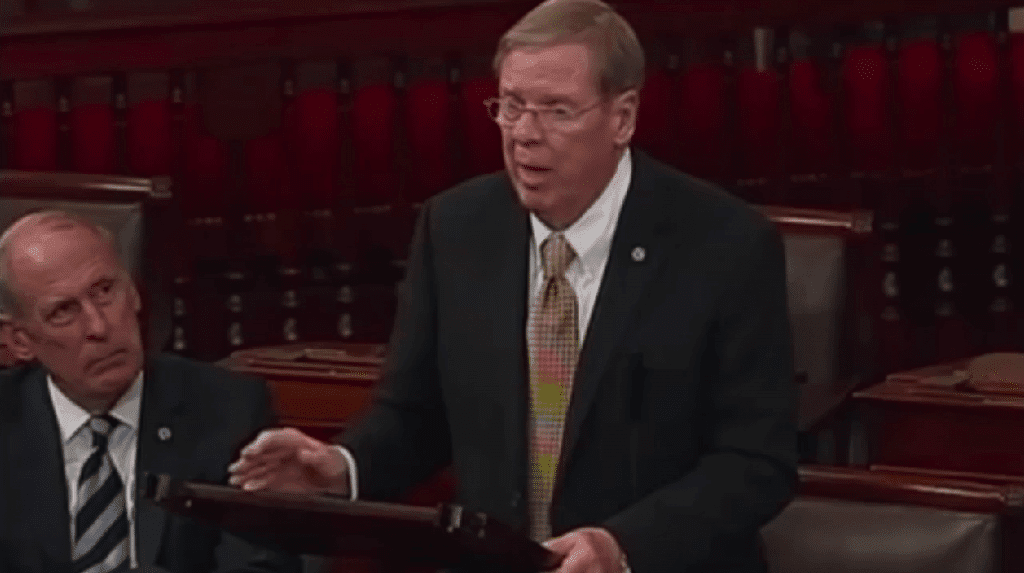 This year's Georgia United States Senate race has the potential to become a run-off.
Republican Incumbent U.S. Senator Johnny Isakson is running against Democratic candidate Jim Barksdale and a more popular than usual Libertarian candidate Allen Buckley.
Buckley's popularity could throw a wrench in the works of Isakson and Barksdale's campaigns. In Georgia, a candidate must receive at least 50% of the vote to get elected. If not, a run-off election is conducted.
University of Georgia Political Science Professor Charles Bullock says Buckley has the potential to play spoiler. "There's one recent poll out that shows [Buckley] at eleven percent. Well, if he gets that much of the vote, then even if Isakson beats Barksdale by ten points or more…it'll make it harder to make it to fifty percent", Bullock says.
The last run-off election in a Georgia U.S. Senate race happened in 2008, when Republican Saxby Chamliss narrowly defeated Democrat Jim Martin.
For more election coverage and updates visit Grady Newsource on Facebook and Twitter @GradyNewsource
By: John Holcomb @mcreeholcomb, Nathaniel McDaniel @nate8929