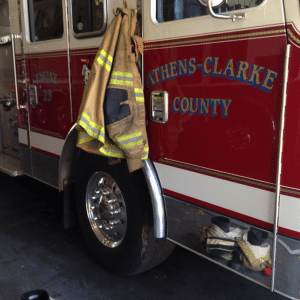 Lt. Mike Ivy of the Athens-Clarke County Fire Department says if you don't want to see these trucks during the holidays make sure you have working smoke detectors and even a fire extinguisher in your kitchen. He says fire extinguishers need to be in the kitchen and smoke detectors need to be in proper working order.
Statefarm Insurance agent Ches Smith says if you are a victim of a cooking fire its best to report it as soon as possible.
"If you can get someone in there and start getting the smoke out of the place then you're going to have significantly less damage the quicker it goes", says Smith.