Ashley Ansley also reported on the topic, but with her position as a UGA employee, decided to remove herself from including her own personal experiences.
Housing affects everyone, and in a college town like Athens, Ga., the effects of housing impact students especially. Students are forced to make housing choices when leases run out at the end of each year. With college being a big monetary investment, housing is an added element on a list of necessities. Student loans, scholarships and working are all options for students to pay their college expenses. How much does the source of the money impact students' housing decisions? University of Georgia students were interviewed to understand their housing choices.
Why It's Newsworthy: As admission to UGA becomes more competitive, the GPA and test scores of incoming students also increase. Higher GPAs mean a larger portion of the in-state student body is eligible to receive scholarships like HOPE and Zell Miller. Almost half of the student body received the HOPE scholarship in 2016-2017. With less money needed for tuition, more is available for other expenses such as housing.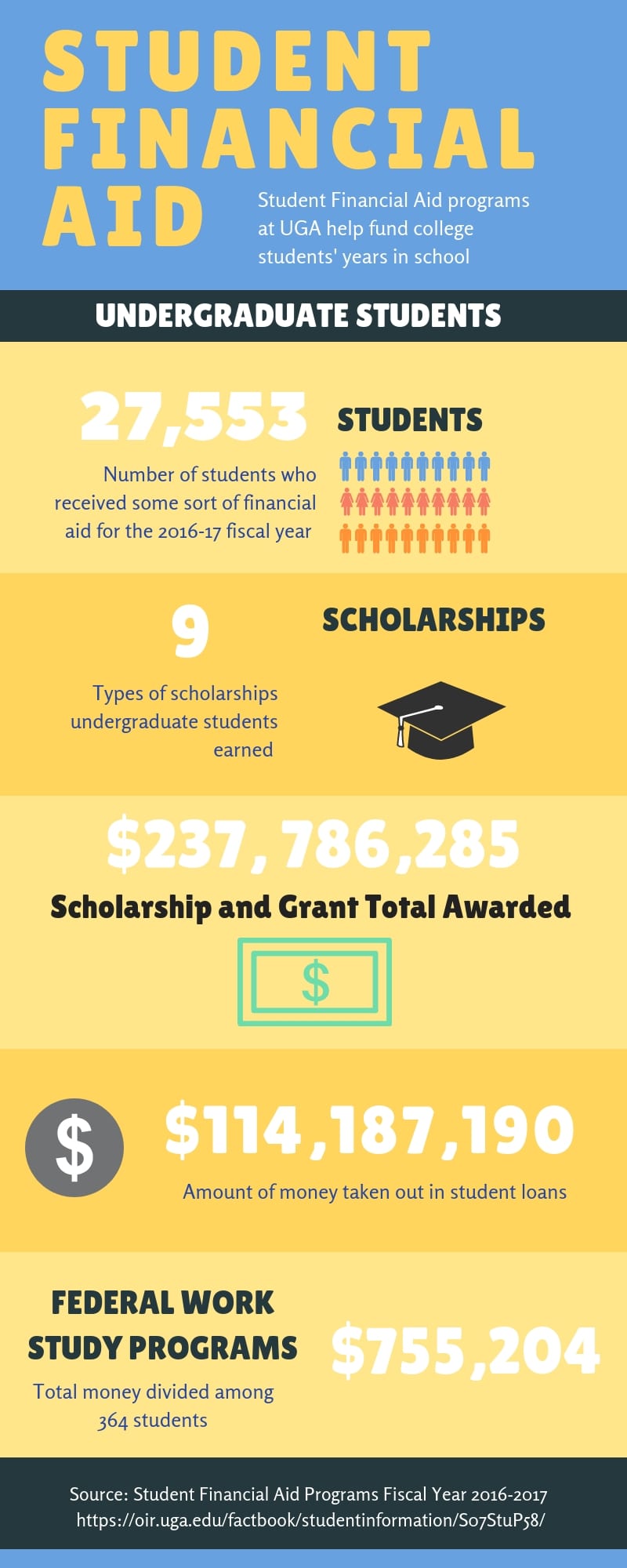 Noah Barnes
Noah Barnes is a senior majoring in microbiology with a focus on pre-med. He currently lives off campus in a duplex with his younger brother.
Barnes lived on campus for his first three years of college, but decided he wanted a place more spacious and private this year.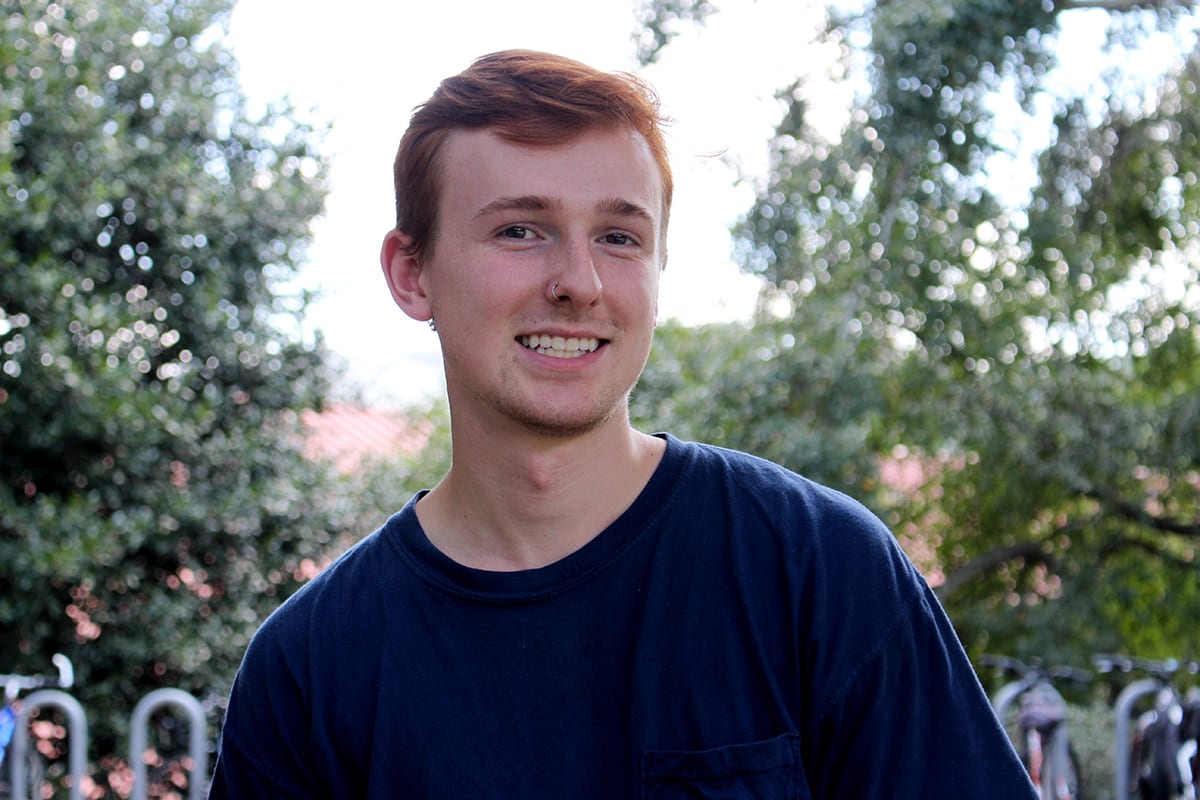 According to Barnes, his parents pay his $450 rent and give him a cash allowance of about $500 a month. He and his brother use the money to pay for utilities and other monthly expenses.
Barnes said he is thankful to not have accumulated any loans nor have to work a job to support himself or his brother. Financial barriers were not an issue when it came down to choosing a home for Barnes and his brother.
"My mother said that downtown was out of the question, only because of safety, not because of cost," Barnes said.
Barnes mentioned his mother had no objections to the place where he would live; he would have chosen a house downtown rather than an apartment or a townhouse.
[tribulant_slideshow gallery_id="4″]
Privacy and having a backyard were important factors in choosing where Barnes and his brother would live. Those factors ultimately landed them in the duplex.
"Because my parents pay for my housing and utilities, I have more time to really focus on school and not have to worry about money or expenses," Barnes said.
***
Naterrian Brown
Naterrian Brown is a senior majoring in social work. She currently lives on campus in Payne Hall.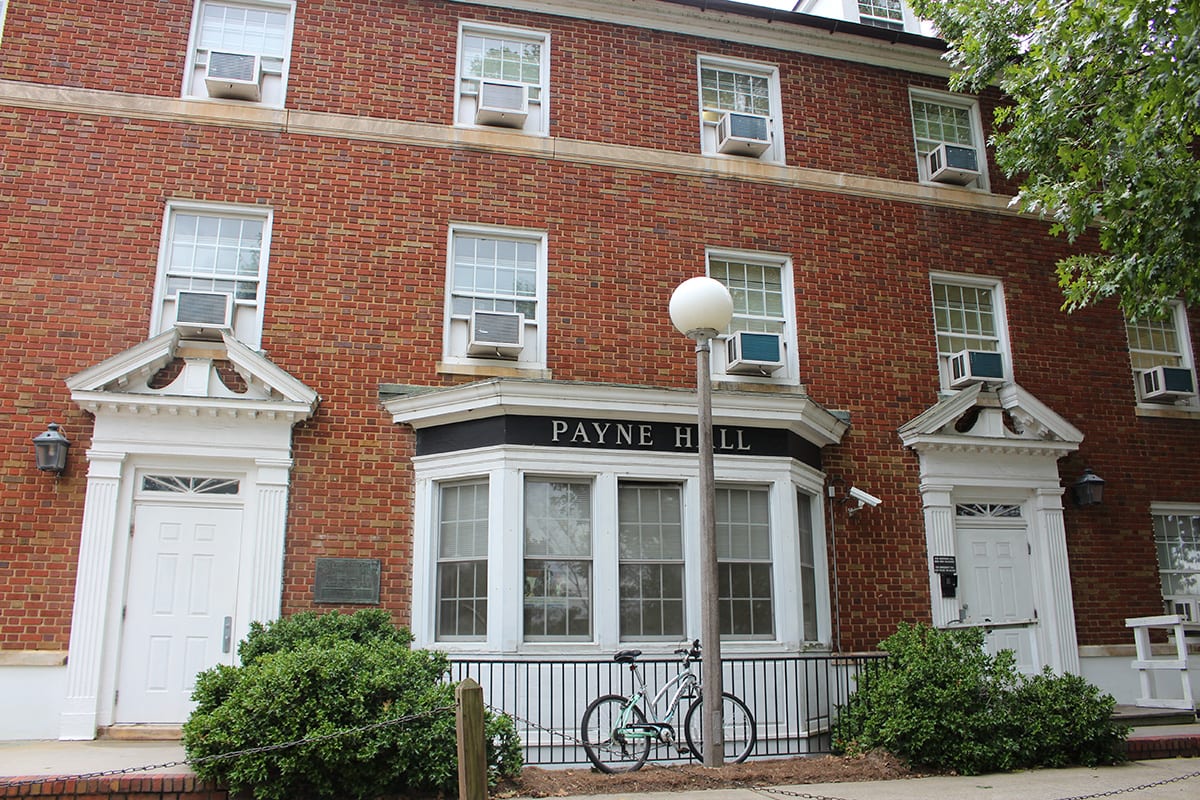 Brown lives in a single-space room, which averages about $3,000 a semester. The rent and fees are paid in a lump sum every semester.
"It's just convenient to stay there instead of moving off campus and having to drive to campus every day, but I am spending more money staying on campus than I would be staying off," Brown said.
She mentioned that in comparison to her friends off campus, she feels she has the better deal because they have to struggle to find money to pay for their housing utilities every month.
"A lot of my friends pay for school themselves, so the fact that they're having to struggle every month to find $400 for rent, on top of any other monthly bills is a big issue," Brown said.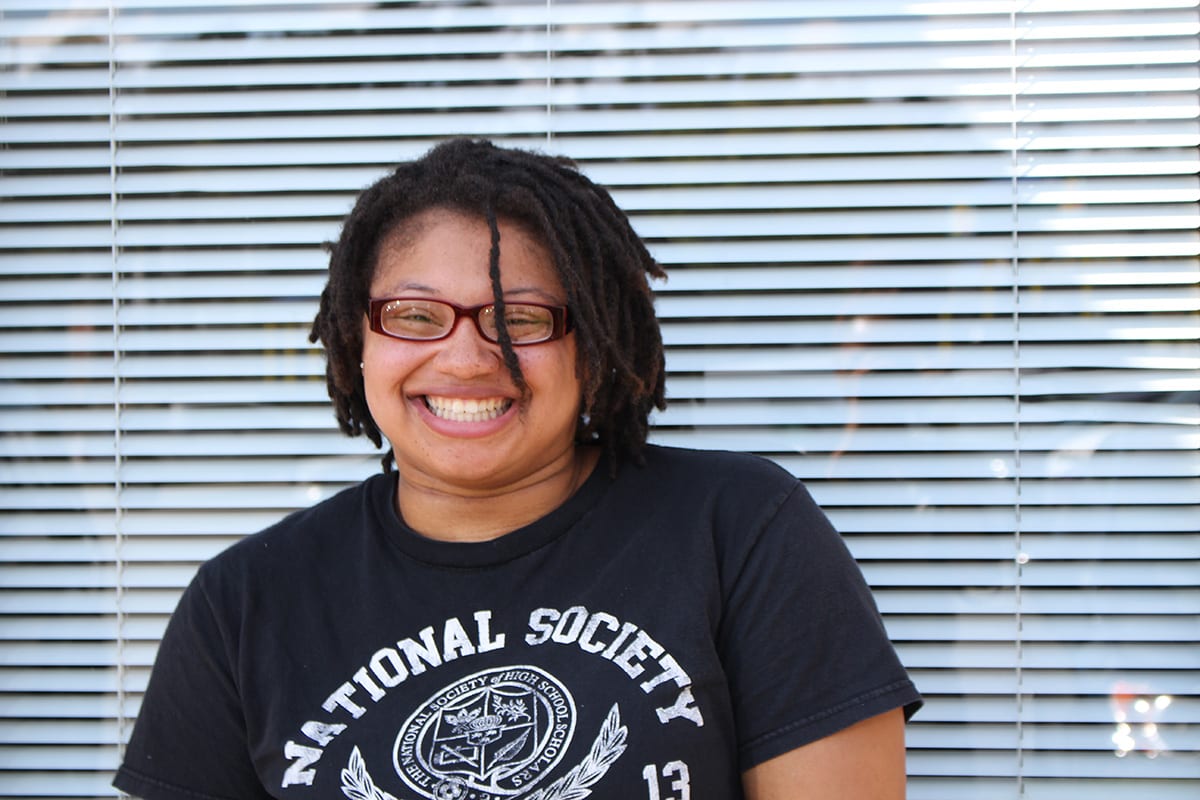 Brown currently utilizes loans as her way to pay for her school and housing fees. She also has two jobs to help her pay for monthly expenses such as her car note and groceries.
Brown also recently financed a new car, and she talked about her decision on whether she wanted to pay for a new car every month or pay rent to live off campus. She said she would not have been able to pay for both.
Had financial issues not been a thought, Brown would have preferred to stay off campus in an apartment by herself. Privacy is an important factor for her, something she said she does not have much of in an on-campus dorm.
***
Callyn Carter
Callyn Carter is a third-year student at UGA. Originally from Folkston, Ga., Carter currently lives at Ikon Athens.
What was Carter's main reason for choosing to live in a gated neighborhood community, away from the popular downtown residences most students choose to live?
It was a few factors. For one, financial aid. Though Carter receives contributions from her parents in addition to financial aid, she said her decision remained impacted where she looked for housing.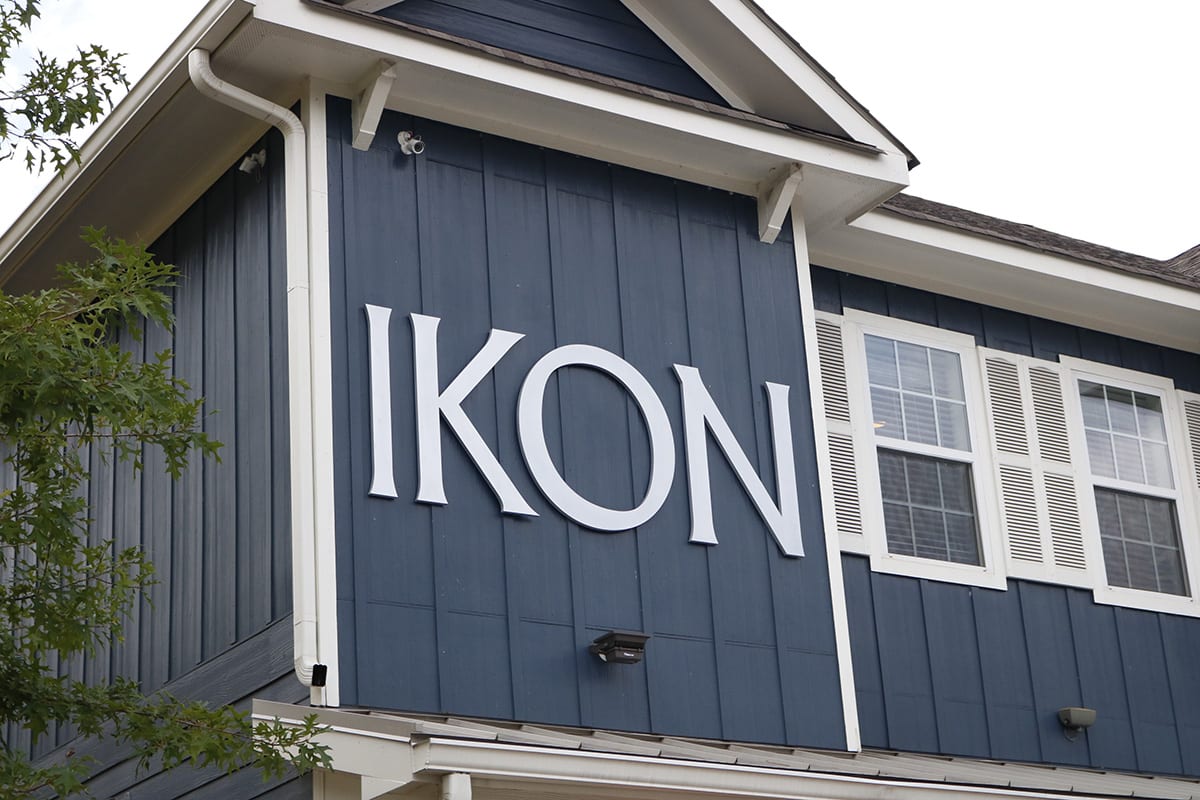 "The range was created by how much we knew I would receive in financial aid return and what my parents would be able to give me out of their paychecks every month. I pay with a combination of my parents and loans," she said.
Sticking to a price range was a way she and her parents looked for housing, as well. Narrowing down by location was an important factor because she wanted something safe and convenient.
Carter described her living situation at Ikon to be a "relatively quiet and peaceful community."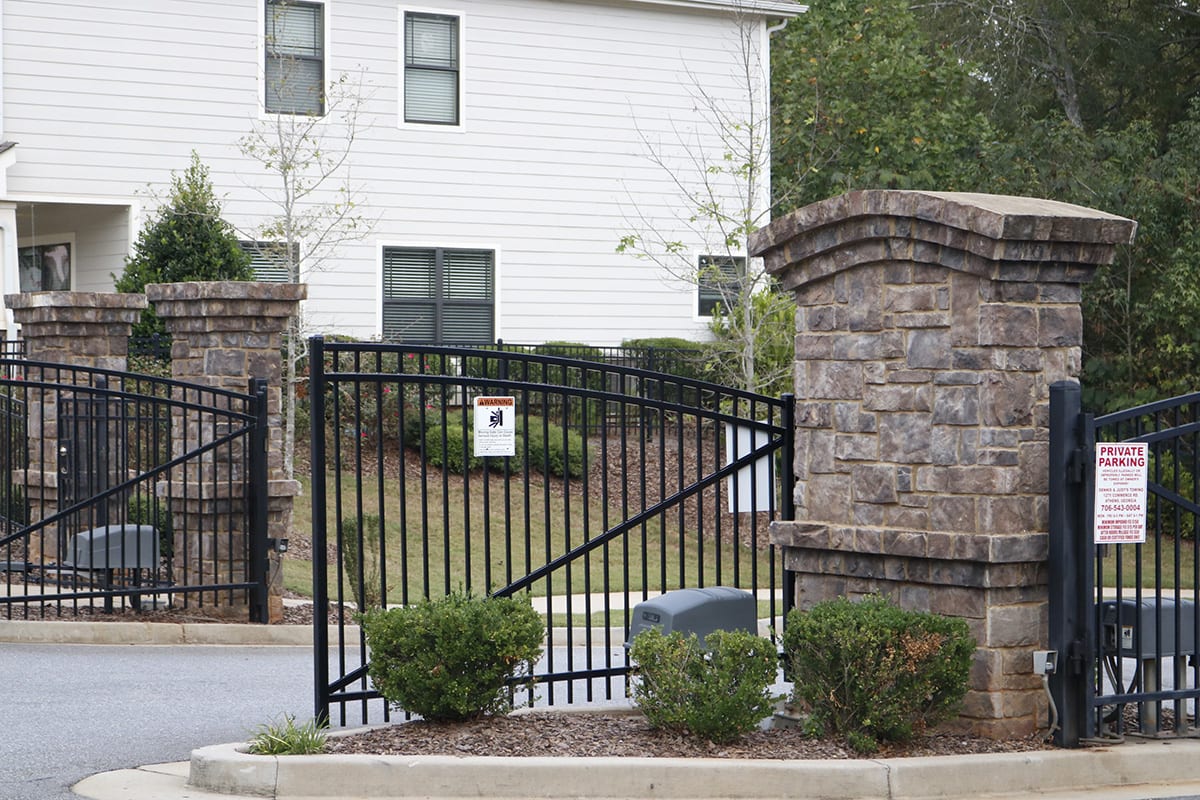 This community she described is mostly made of neighbors that double as friends, and even quite a few student athletes.
Carter said her first two years in Athens consisted of living with random roommates, who in turn, failed to make an impact on her housing decisions. However, her third year, she said, living with friends did affect her decision.
***
Ruth Costello
Ruth Costello is a fifth-year senior who lives at The Lodge of Athens, an apartment complex in Athens. After living on campus for her freshman year Costello moved to The Lodge where she has lived for the past four years.
When Costello was searching for an apartment to live in, she and her future roommate did not want to live in an overly expensive apartment. It was one of the main factors in their decision to live at The Lodge.
When Costello and her roommate first signed at The Lodge, the rent was around $450 a person. The rent has increased since, but with the option to sign separate leases for the same apartment, Costello said one roommate's ability to pay for rent did not affect the other person.
The Lodge's proximity to campus was also one of the factors in her choice to live there.
"I don't have a car, so it's relatively close to campus, and they have a shuttle bus," Costello said.
Costello said she is responsible for paying for her housing. One way she pays for housing is by taking out government student loans. The loans subsidized the amount she owed for housing expenses.
She also works a job to help pay for her other expenses. Costello currently works in the UGA math department and previously worked in the library for two years. She uses this money to pay for electricity, food and rent.
"How it works with student loans is they kind of give you a lump sum at the beginning of the semester, so the school reimburses you whatever you borrowed, and they just give it to you in a lump sum, and you can kind of distribute it however you want," Costello said.
Her current job in the math department is also a part of the federal work study program. There are certain income requirements that need to be met, and if met, the university gives the student a job. The money comes from the government, through the university, and there is a set amount of money for each student. The money she earns from this job helps to pay for housing, utilities and other expenses.
Being financially independent required Costello to seek different ways to pay for school, housing and other expenses and was a key consideration in her choice of housing.
A map showing 10 housing options for students at the University of Georgia. Click on each house to learn the name of the apartment complex and the rent price. (Map by Arden Baila)
***
Blake Hamil
Blake Hamil is a law student at UGA who also lives at The Lodge of Athens. Hamil is receiving financial aid through loans, which in turn contribute to his rent.
As an undergraduate student, Hamil moved each year. First, from the dorms to his fraternity house, Delta Sigma Phi, and then from Athens Ridge to a house off North Avenue.
Why did Hamil not stay in Athens Ridge for his senior year as well?
"My roommates and I agreed that it was too far, and we wanted to be closer to campus," Hamil said. "They disliked [the distance] more than I did, so I probably would have stayed there for convenience, but they really hated it. So, I went with that."
Hamil's decision to stay with roommates rather than stay in Athens Ridge had an impact on his final year of undergrad. Though he had was receiving the same amount of money from his parents, he was spending $100 more on rent.
"I felt like I had less money to spend on other things: going out, eating out, that sort of thing," he said.
Now, as a law student, Hamil lives at The Lodge of Athens.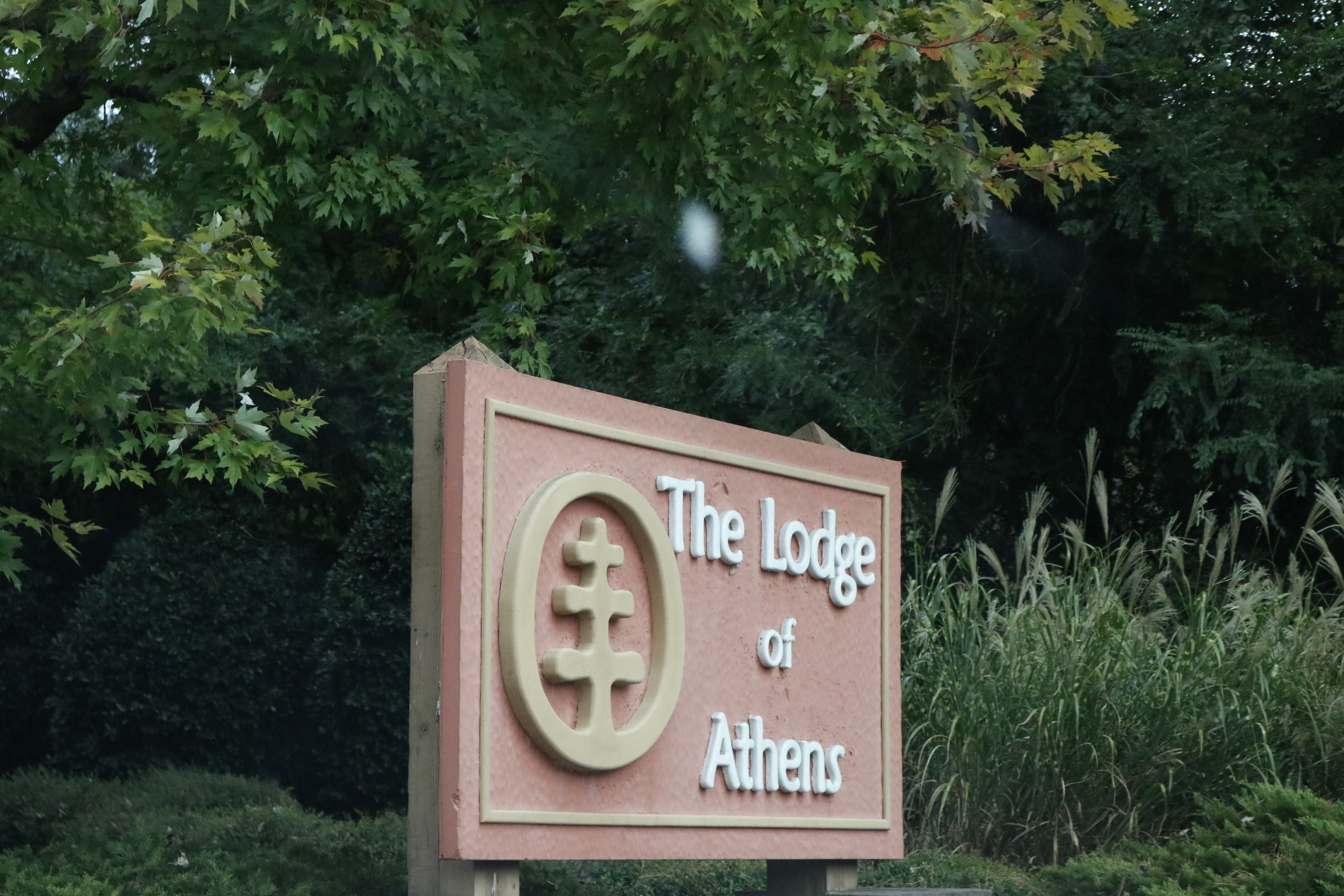 Overall, he likes it.
"It's not new, like any of the places downtown," he said. "But it's close enough to campus, and the rent is reasonable. They have a gym and stuff, decent amenities, just not updated apartments."
***
Jacqueline Kniejski
Senior Jacqueline Kniejski's housing experience throughout college has been centered mostly around her involvement with Greek life at UGA.
Kniejski lives in her sorority house, Kappa Delta, which is designed in apartment style. Kniejski chose to live in her sorority house for her sophomore, junior and the first semester of senior year. She ran for an executive position during her sophomore and junior years, and decided to live in the house as a member of the executive board.
When she lived in the house during her sophomore year, she had one roommate in their apartment, but for her junior and her senior year, she has lived by herself in her own apartment.
Throughout Kniejski's time in the sorority house, her parents have covered the housing expenses. Living in the sorority house was a cheaper option than off-campus housing for her, but it was not a factor in her choice to live in the sorority house.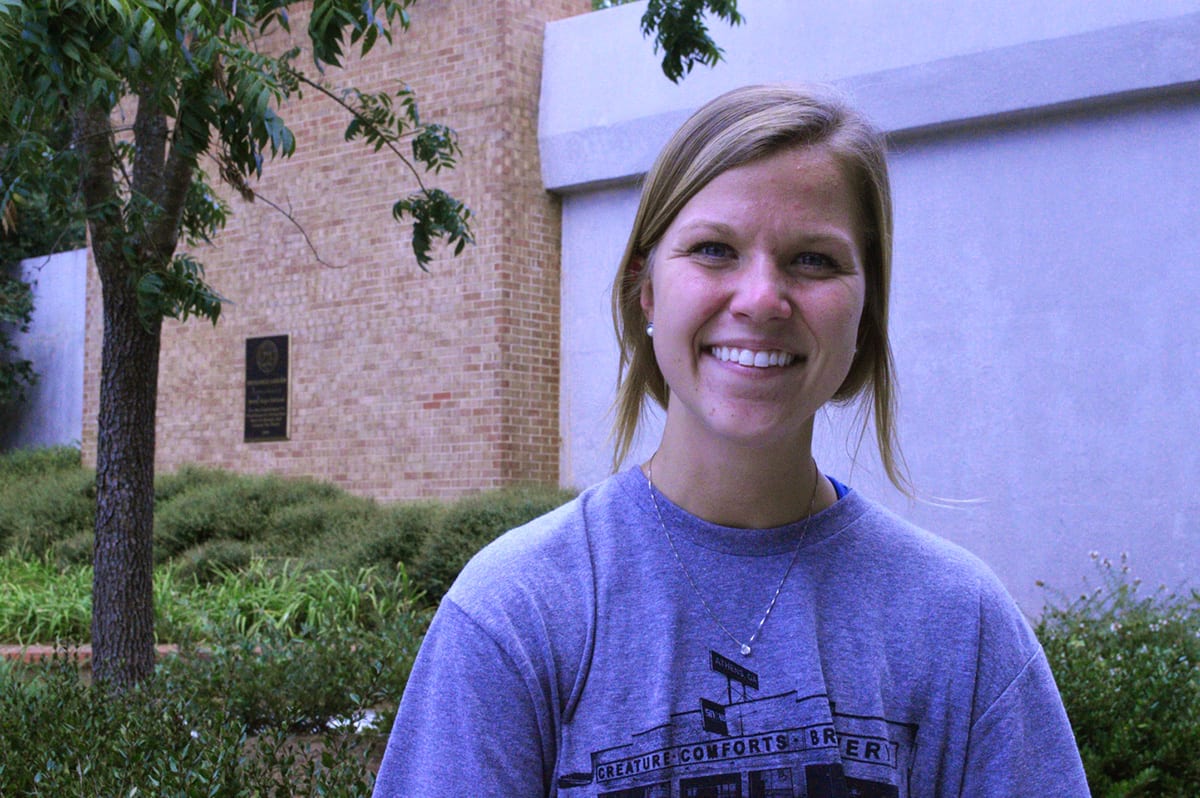 "We do have the means where it didn't really matter, but they do appreciate the little bit of money they did save over the past few years," she said.
The rent to live in the Kappa Delta house is a part of their semester dues, but utilities such as power and cable are separate. Kniejski said her parents collaborate on the costs of utilities and she has a budget for groceries, which she tries to adhere to.
For her last semester of college, Kniejski is moving out of the sorority house and into an apartment complex with a friend, whom she is subleasing from a current roommate who is graduating in December. She will have three roommates in her new apartment next spring.
When she moves into the apartment, Kniejski said the coverage of rent will change slightly.
"It is something over the years that they have completely paid for; however, when I choose to move into Whistlebury [Condominiums], I am going to pay for some of it," Kniejski said. "We haven't exactly figured out what or how it's going to work, but I feel a little guilty personally, so I just feel like I should contribute."
She works a job on campus as a tour guide for prospective students at the Visitors Center, which would allow Kniejski to contribute to rent for the spring semester at Whistlebury Condominiums.
***
Jacinda O'Connor
Jacinda O'Connor is a sophomore majoring in psychology and criminal justice. She currently lives off campus in a town house with one roommate and pays about $600 a month in rent and utilities.
O'Connor receives financial aid through the HOPE Scholarship and the McCarthy Scholarship, on behalf of the criminal justice department. Finding an affordable home close to campus was a struggle for O'Connor, so before deciding where to live, she set a rigid budget.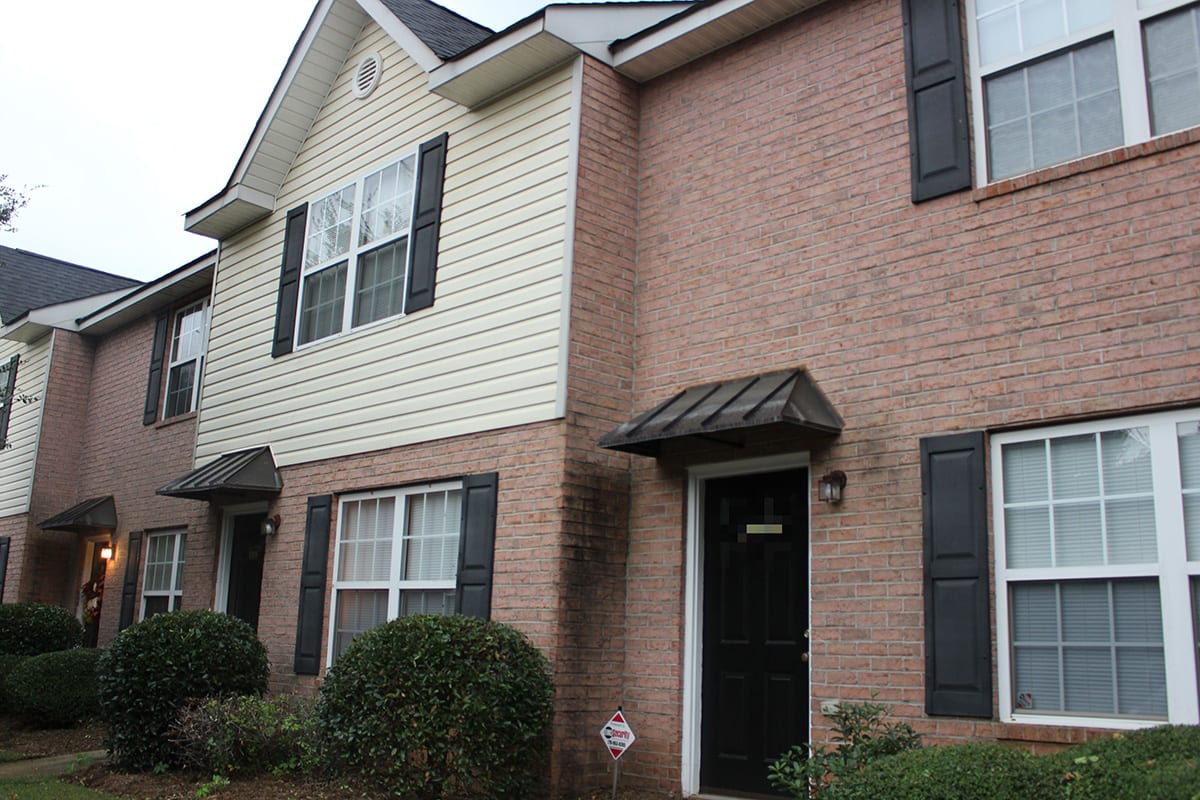 "I chose where to live based on my income and what I knew I could afford at the time," O'Connor said.
She pays for her housing and monthly utilities alone since she does not receive any supplemental or familial help. She also works at a part time job off campus. The financial assistance O'Connor receives allows her to pay her rent for the full year, and she only has to worry about her monthly expenses, such as her car note, insurance and groceries.
"Before I even got my scholarship, I wanted to make sure that I made twice my rent, and that I calculated all of my utilities and I just want to make sure I'd have enough [money] to pay everything on time," O'Connor said.
Other factors tie into a student's decision on where to live, but for O'Connor, it circles back around to finances. For example, O'Connor was faced with the dilemma of choosing between two places to live, the town house she currently lives in and a house.
According to O'Connor, the house was her original dream place because she wanted a front lawn and an open backyard. The house would have also cost about $75 less than the town house.
The only problem was the distance from campus. It would mean a longer trip requiring O'Connor to drive, which in turn would require her to purchase a parking pass. O'Connor chose the town house she currently lives in because it was closer to campus and would not add on to her transportation costs.
She mentioned had money not be a factor in her decision, she would have lived in the house because it offers more privacy and space.
"When you live off campus, you don't get priority for parking so I had to make sure what I choose was either a good distance to campus or close to a bus stop," O'Connor said.
***
Divine Ogbuefi
The Foundation Fellowship is the most prestigious scholarship at UGA. The Fellowship provides an annual stipend of $12,300 for Georgia residents. This is in addition to the Zell Miller Scholarship, which covers tuition.
Senior Divine Ogbuefi is a recipient of the Foundation Fellowship. The scholarship is intended to cover room and board for students living on-campus. However, Ogbuefi lives off-campus, allowing him more freedom in how he chooses to allocate his stipend.
"Even though I am not on the dining plan, or live in housing on-campus, [the Fellowship] has proven to be able to cover pretty much any situation, most modest situations. But obviously that leaves a lot of choosing up to me because I can live wherever I want. Eat however I want. So, there's some budgeting that goes into it. It's pretty fair," Ogbuefi said.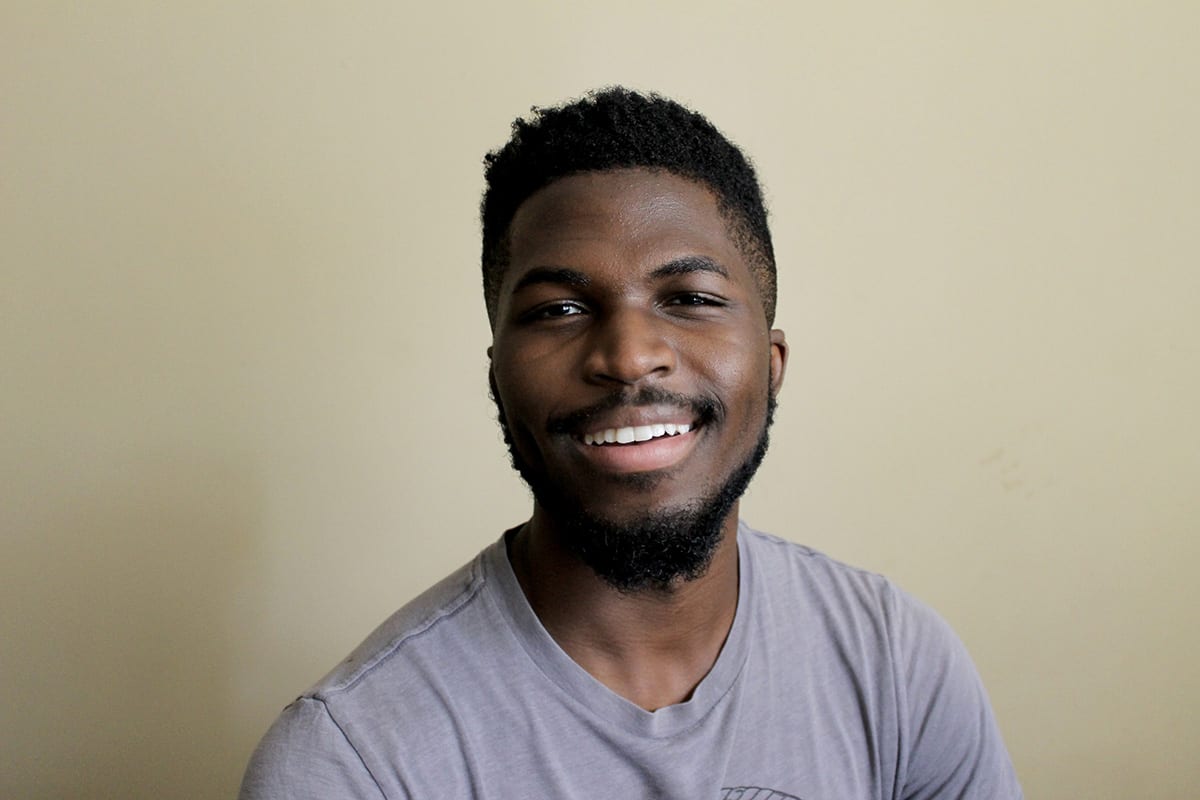 After living in Myers Hall his freshman year, Ogbuefi moved to Towne Club Condominiums where he says he paid around $415 in rent a month.
"Sophomore year I think the big thing was me wanting to room with certain people. So cost wasn't super important to me. The stipend pretty much just covered my living expenses," Ogbuefi said.
His junior year, however, Ogbuefi decided to try a different approach. In an effort to save money, Ogbuefi moved to a house in Woodsong Village. There, the rent was only $350 a month. Though the house was farther from campus, Ogbuefi said the cheaper rent made it worth it.
"I think we definitely tried the frugal route there, and it was pretty nice. There was actually a lot of extra money that I could use for other things," Ogbuefi said.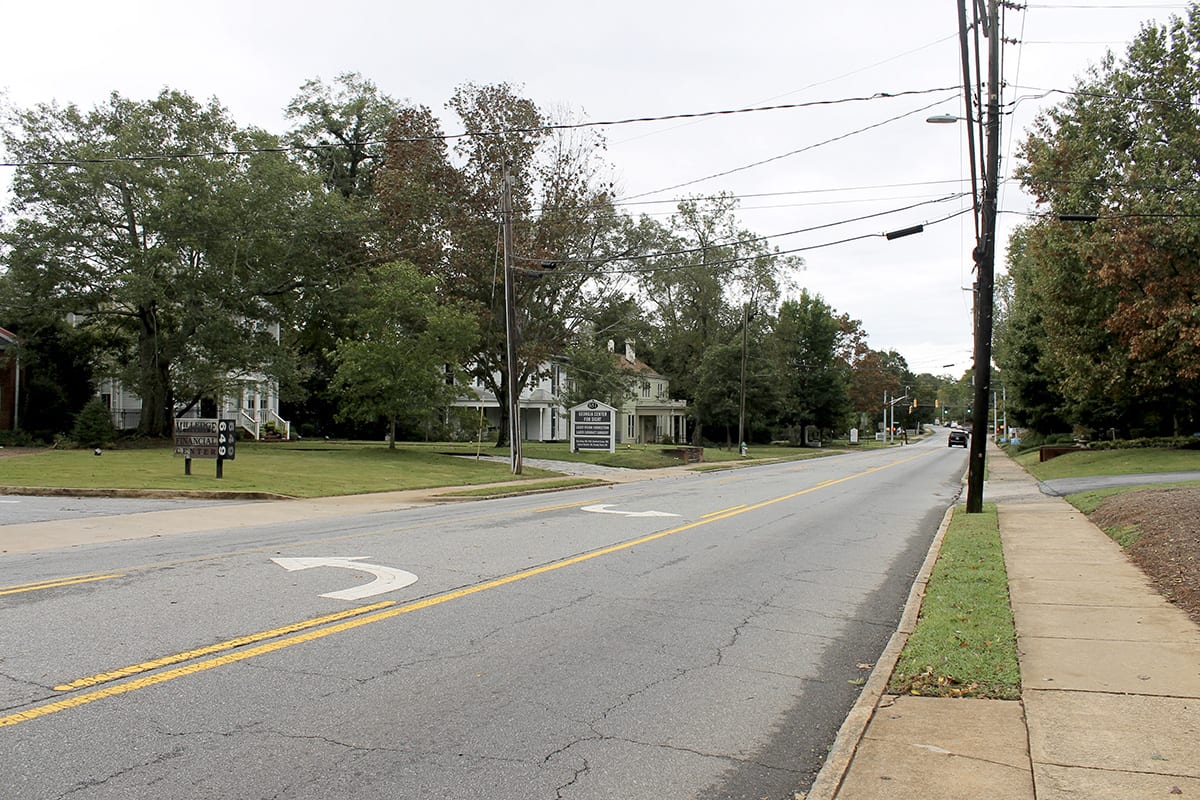 Ogbuefi has since moved back to Towne Club for his senior year. But this decision was, again, based on living with his friends. Ogbuefi said he would have preferred to live somewhere with cheaper rent.
"There's really no reason to be paying this much and living this close to campus, unless you have to," Ogbuefi said.
Justin Peterman
For junior Justin Peterman, having his parents pay for housing is the last bit of help he needs before becoming fully independent.
"The only reason I'm accepting money from my parents now is because I can't support myself- because of trying to further myself for later on in life," Peterman said.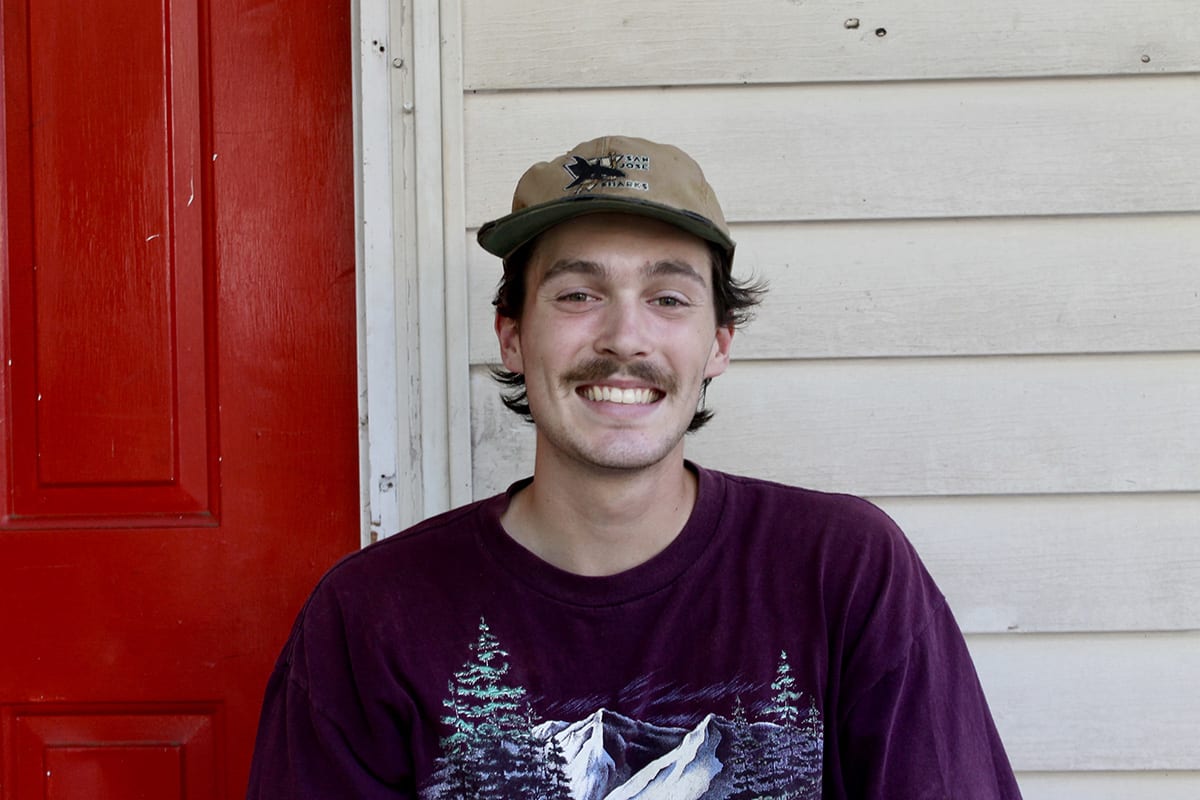 Peterman pays for every bit of his daily living costs outside of the $400 a month his parents send for rent. This includes his tuition, utilities and food.
Peterman is on the HOPE Scholarship, which pays for 70 percent of his tuition. The rest he tries to make up by applying to smaller scholarships each year.
"I only took out student loans my freshman year to pay for everything that HOPE did not cover. And then after that first year I was like…my goal was to not accumulate any more debt," Peterman said.
Peterman works around 25-30 hours a week at Trader Joe's and a plant physiology lab to pay for everything the scholarships do not cover.
He currently lives in a two-bedroom house that was built in the 1930s. He chose this house based on the location, layout and yard space for a garden. He pays $425 a month in rent, but Peterman said he does not mind paying the difference.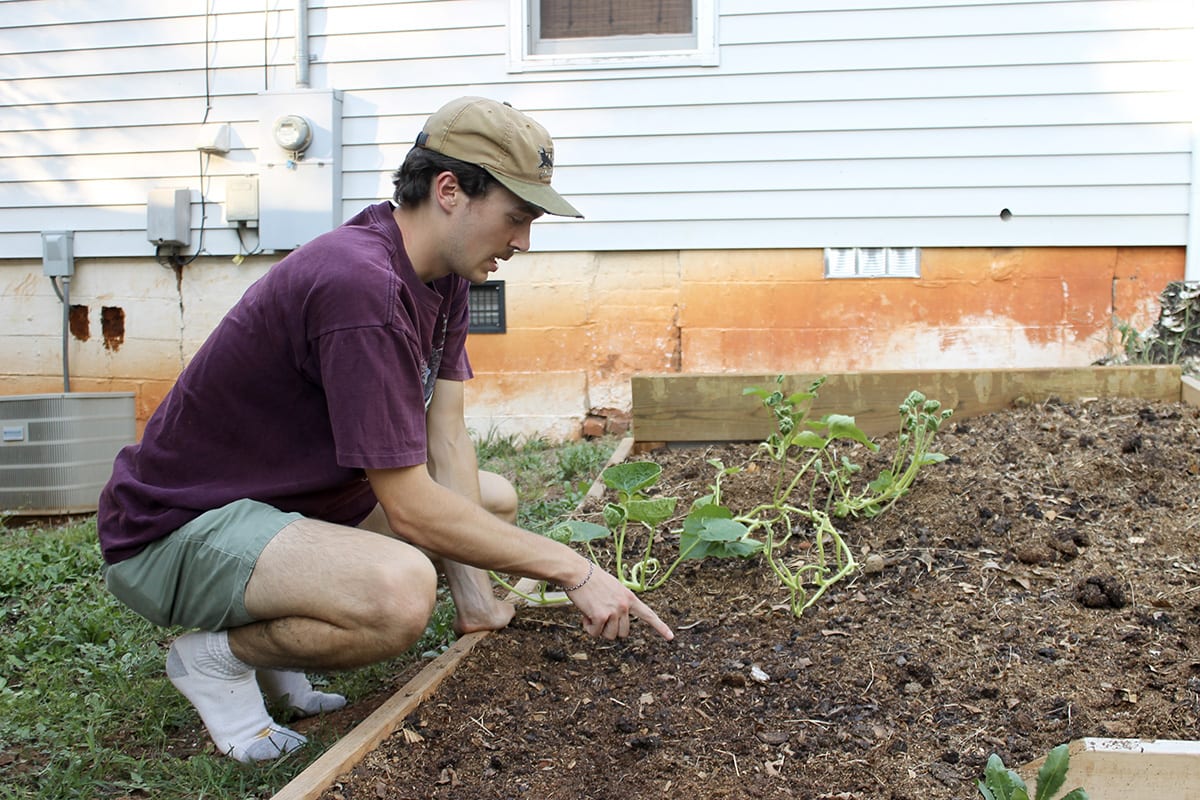 "It gives me a bit of pride to say that I only accept what I need from my parents," Peterman said.
When asked if he would chose to live somewhere else if he had an unlimited budget, Peterman said no.
"I feel like in Athens there are enough houses that are under $450. And I feel like $400 for a student is very reasonable. Like, if I were to have to sustain myself more than I do, I think that $400 per person, per month is a good limit. It's very doable," Peterman said.
***
The different student perspectives present a wide range of housing situations and how finances impact those decisions. They paint a small corner of the picture of the larger UGA student body and the different concerns students may face day-to-day or annually with housing. With off-campus housing lease signing dates approaching and students looking for options to fit their needs, students not only have to balance academics, but also balance adult responsibilities in choosing the best housing option for them.
Arden Baila, Ashley Ansley, Eliza Castriota and Kelsey Russo are seniors majoring in journalism in the Grady College of Journalism and Mass Communication at the University of Georgia.