With the weather getting colder, many people will soon turn on the heating inside their homes. Changes in temperatures can also mean a change in power bills.
Matt Garcia, the manager and marketing administrator for local appliance repair company Athens Appliance, advises that turning off the thermostat is never a good way to save money on power bills. That's because when people eventually need to heat or cool their homes, turning the systems back on will use more energy.

Garcia also says more people should take advantage of the built-in fan setting on their units. He recommends opening up windows on cooler days. This allows the built-in fan setting to circulate fresh, clean and cool air throughout the home, without using the AC.
The Department of Energy recommends a winter season thermostat setting of 68 degrees during the day and even lower when you are sleeping. During the summer, the recommendation is 78 degrees.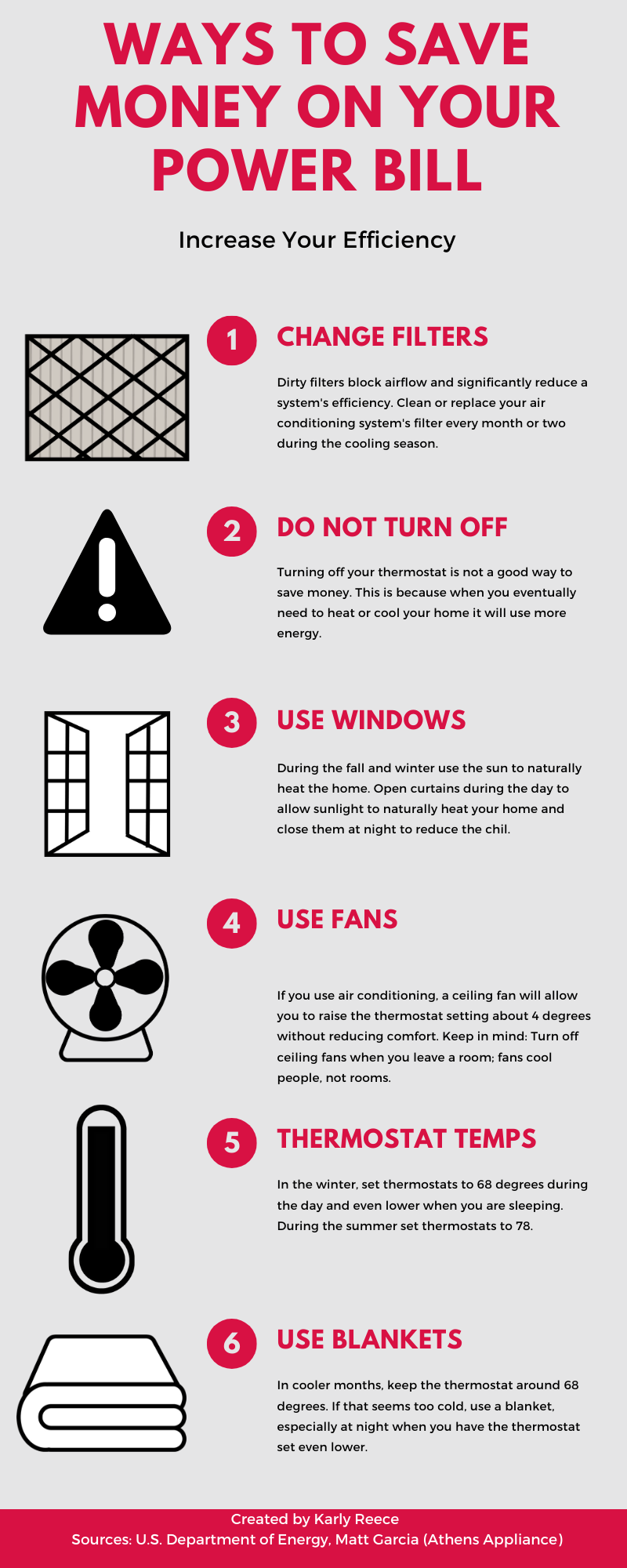 One of the quickest ways to save energy is to change dirty air filters. The Department of Energy says changing filters can lower energy consumption by 5-15%.
Karly Reece is a senior majoring in journalism in the Grady College of Journalism and Mass Communication at the University of Georgia. Reece is also pursuing a minor in sport management and a certificate from the New Media Institute.