Newly created Twitter accounts with no profile pictures, known as "egg accounts", are partially responsible for the push of the hashtag campaign #ReleaseTheMemo last week. That's according to a CNN analysis.
Grady Newsource reporter, Raven Rice, tweeted out a poll about the #ReleaseTheMemo campaign, and was retweeted by one the "egg accounts" within seconds.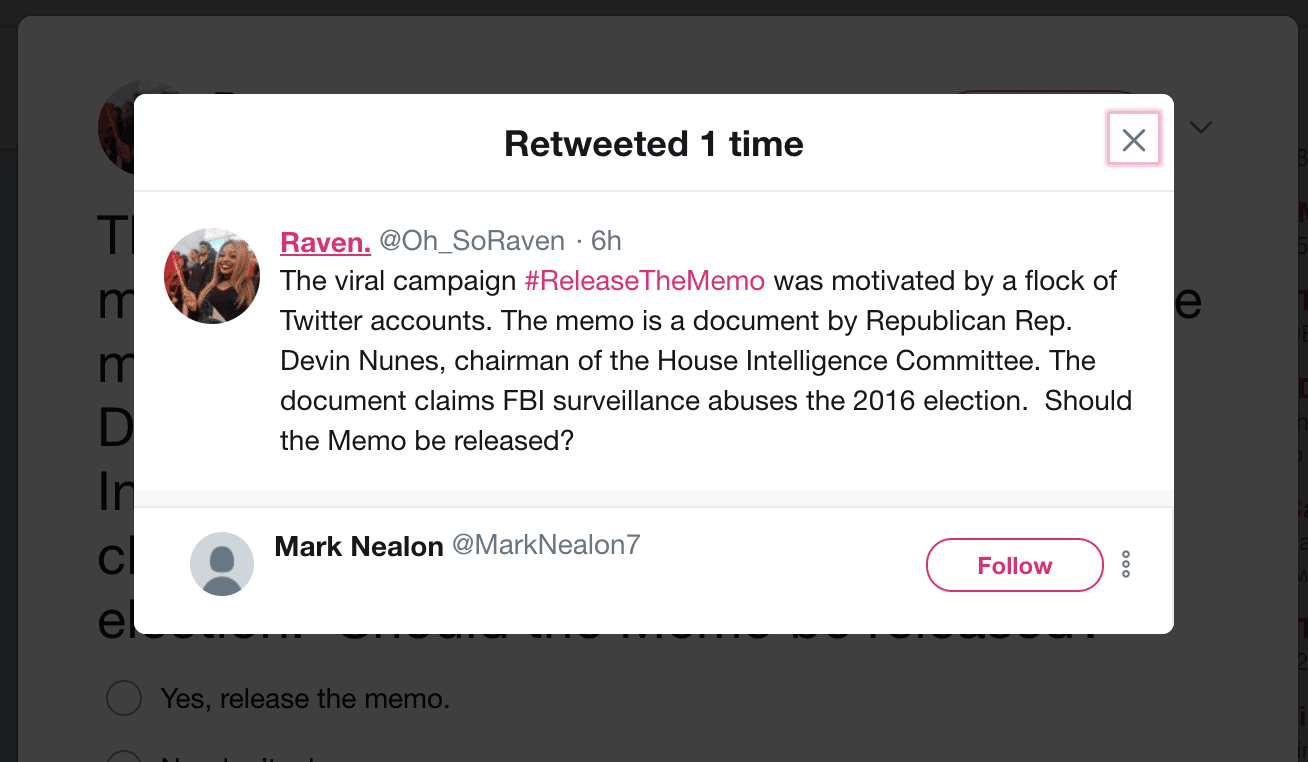 New Media Institute professor, John Weatherford, said this is a sign that you are dealing with an Internet bot, a software program that runs automated tasks over the internet.
"An account that does not have any prior activity, seems to follow a particular hashtag, reports the same content repeatedly, and does not have a profile picture are oblivious signs that you are interacting with a bot," Weatherford said.
The media outlet is reporting there were more than 1,000 accounts that were created between last Thursday and the following Sunday night that tweeted #ReleaseTheMemo. More than 400 of those accounts were "egg accounts."
The hashtag is aimed at influencing the release of a four- page document launched by Republican Rep. Devin Nunes, the chairman of the House Intelligence Committee. The memo alleges that the investigation into the Trump presidential campaign's connection with Russian elements is false.
About 200 of the accounts had fewer than four total tweets by Sunday night, and at least one tweet in each account featured the #ReleaseTheMemo campaign.
Some Republicans have pushed for the memo to be release to the public, Democrats say it's misleading, and is being used to nullify Robert Mueller's investigation of the Trump campaign.
The German Marshall Fund's Alliance for Securing Democracy found that #ReleaseTheMemo was the most popular hashtag campaign being pushed last Thursday and throughout the weekend by a group of Twitter accounts it believes to affiliated with Russian influence networks on the platform.
The German Marshall Fund's Alliance for Securing Democracy does not disclose which accounts it tracks and Grady Newsource has not independently verified its findings.
On Tuesday, Democrats sent a letter to Twitter and Facebook asking that they investigate possible Russian involvement in the #ReleaseTheMemo campaign.
Twitter said it is aware of the hundreds of new accounts and will take action against any accounts that breach their terms of service.