Citizens all over Northeast Georgia are stepping up to do their part in the fight against COVID-19, by sewing and donating face masks.
Julie Strickland, 48, a member at Trinity Baptist Church in Danielsville, Georgia, is part of a group of quilters at the church who have been making face masks for three weeks now.
We're at about 250 [masks], and I'm also shipping them to other healthcare friends; I sent some to Statesboro yesterday," Strickland said.
Quilting has been a hobby of hers for quite some time, and she's been meeting friends at Trinity Baptist Church for about two years now where they quilt together.
"I also teach sewing and quilting, so it just kind of came natural," she said in an interview over the phone.
One issue that Strickland said many are facing when sewing these masks is getting all the necessary materials, specifically elastic.
"We have started alternate sources such as headbands, taking bungee cords apart, you can make the masks with fabric ties, it takes a lot longer. To keep up with demand, we've just become creative with elastic alternatives, I guess," she said.
Their group is part of a larger effort by men and women all over the greater Athens area to help supply medical professionals with face masks to protect against the virus. A Facebook group called "Mask Making for Athens Area Healthcare Workers" currently has almost one thousand members since its creation on March 21, 2019.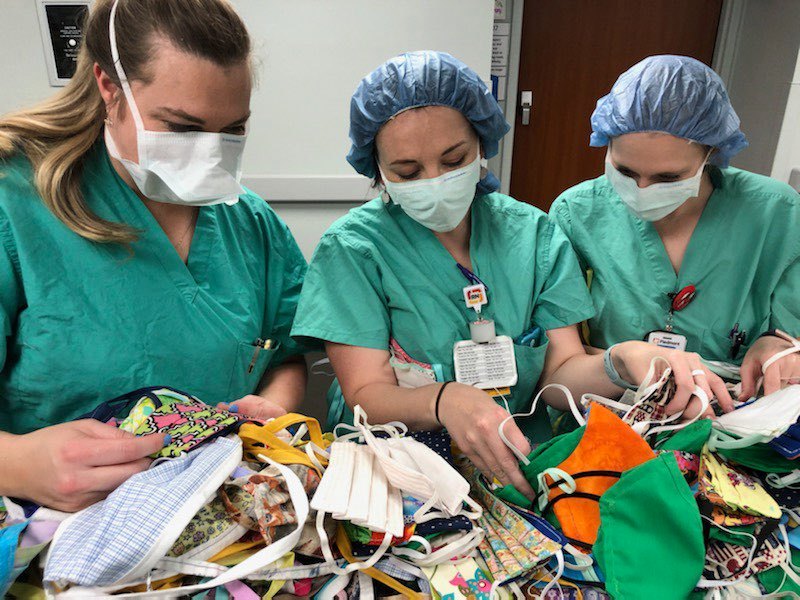 Melinda DeMaria, 48, who is an administrator for the Facebook page, pointed out that of those members many are registered volunteers. Many have signed up to sew, some are delivering masks, and others are providing supplies and additional assistance. Some volunteers fall into all three of these categories.
At the top of their Facebook page, they have links to forms for requesting masks or volunteering, along with videos and diagrams teaching people how to sew a variety of effective face masks.
According to Amy Baer, 44, another of the administrators for the Facebook page, said she was surprised at how many people with no sewing experience were willing to learn in order to help.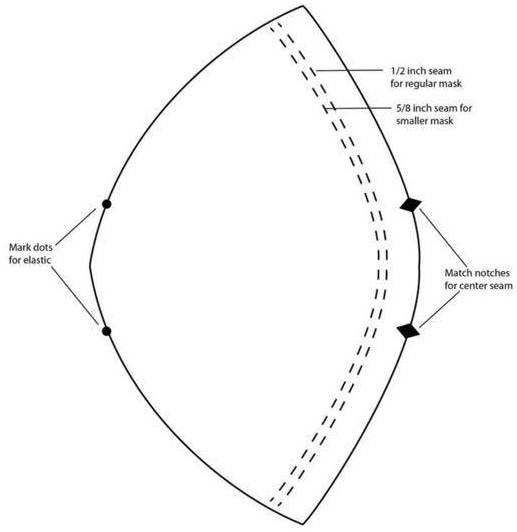 "We all want to contribute whatever we can, I've just been really touched by how many people have tried to give just whatever they could whether it was supplies or time or talent; people teaching themselves how to sew so they can do this. I've just been really heart-warmed by that," Baer said in an interview.
Amy Baer talks about the community's willingness to lend a helping hand.
All that willingness to help means that the group has donated hundreds of masks to at least 30 organizations so far. According to Baer as of Tuesday afternoon, they have officially recorded 2,422 masks donated and received requests for 4,467. However, according to DeMaria, the real number is likely higher.
"Sometimes people get [masks] into the hands of those who needed them before we could record them—folks are trying to help others," she said.
Jack Binder is a senior in the Grady College of Journalism and Mass Communication at the University of Georgia.
(Featured photo is courtesy of Mask Making for Athens Area Healthcare Workers.)