Daniel Ellis began long-distance cycling as a way of getting more exercise during the first few months of the COVID-19 pandemic. But when he takes to the road in the month of September, he does so in honor of a dear friend.
Ellis, an Oconee County Sheriff's Deputy, is taking part in the Childhood Cancer Research Fund's Great Cycling Challenge this month, in an effort to raise funding and awareness for childhood cancer. According to the Center for Disease Control's data from 2017, cancer was the second-leading cause of death among children between 5-14 years old.
But while the money Ellis raises will go toward children's cancer research, he was inspired to ride by his longtime friend Evan Haggard.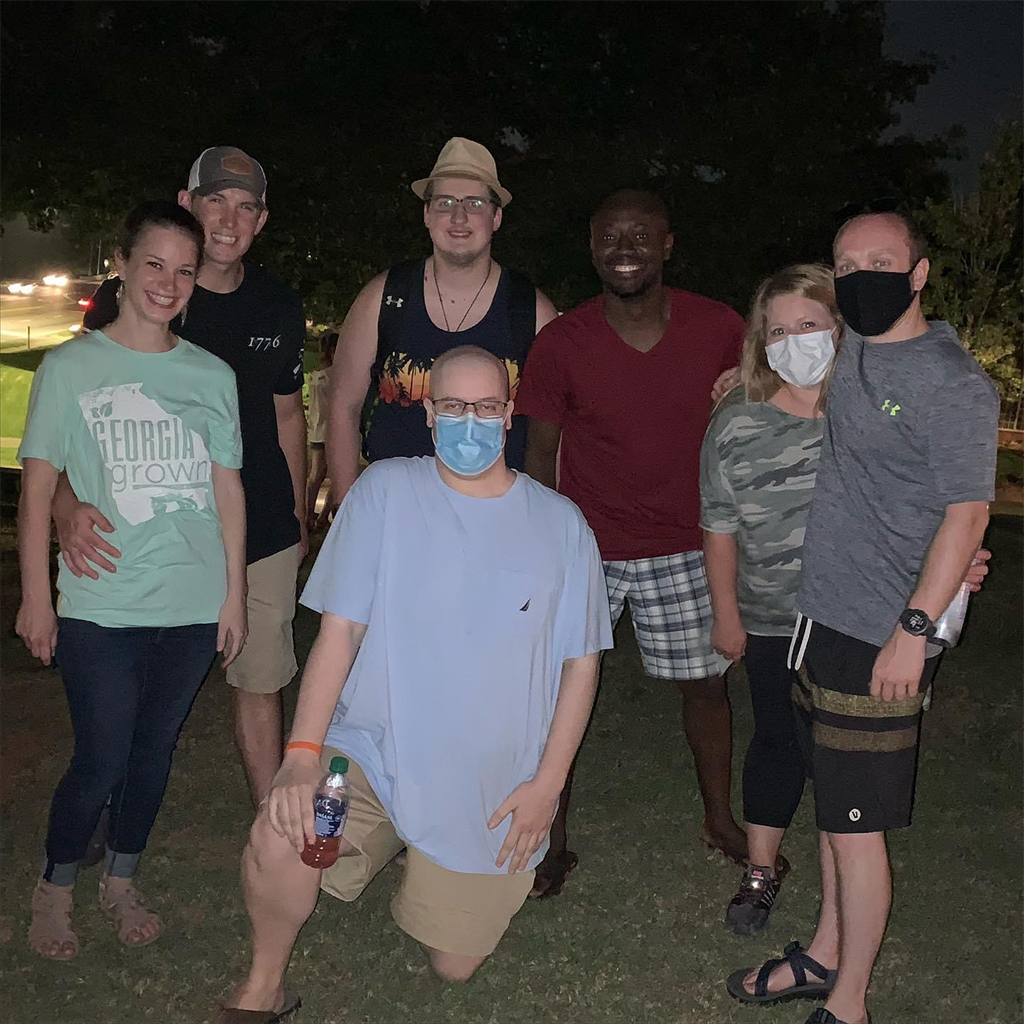 Back in April, the 28-year-old was diagnosed with a rare form of cancer called Desmoplastic Small Round Cell Tumors, also known as DSRCT, which has seen less than 200 recorded cases since its discovery in 1989, according to the National Center for Biotechnology Information. The news shocked Ellis and his family, having known Haggard his whole life growing up together in Oconee County. But just days after the diagnosis, Ellis found a creative way to support his childhood friend.
"I really just felt like it was a divine intervention type of thing," Ellis said. "I feel like it was just meant to be because I saw (The Great Cycling Challenge) within a week or two's time of when (Haggard) got diagnosed. How else can I honor somebody than by doing something difficult while they're going through something difficult."
Going the Distance
The challenge was originally scheduled for earlier in the year, but due to circumstances surrounding the COVID-19 pandemic, the event officially kicked off on Sept. 1 and will continue through the end of the month. Ellis began with what he felt like was an attainable goal in terms of miles and money raised, but after a flying start, he says he'll aim even higher.
"My original goal was to raise $500 to support the cause," Ellis said. "I got that before September even hit. I said I was going to ride 300 miles over the whole month, that felt like a comfortable number that I could do, but I wanted to start off strong, and so on Sept. 1, I actually went out and did a 100-mile 'century' run. It was pretty intense."
Haggard has been tracking Ellis' progress in the challenge thanks to regular updates and phone calls from his longtime friend. Now exploring options for surgery after a successful eight rounds of chemotherapy treatment, he says the support he's been shown through Ellis' efforts and elsewhere has been an amazing surprise.
"My first reaction was just 'wow, I never thought someone would do that,'" Haggard said. "The encouragement and support have probably been the biggest thing that's helped me get through all of this."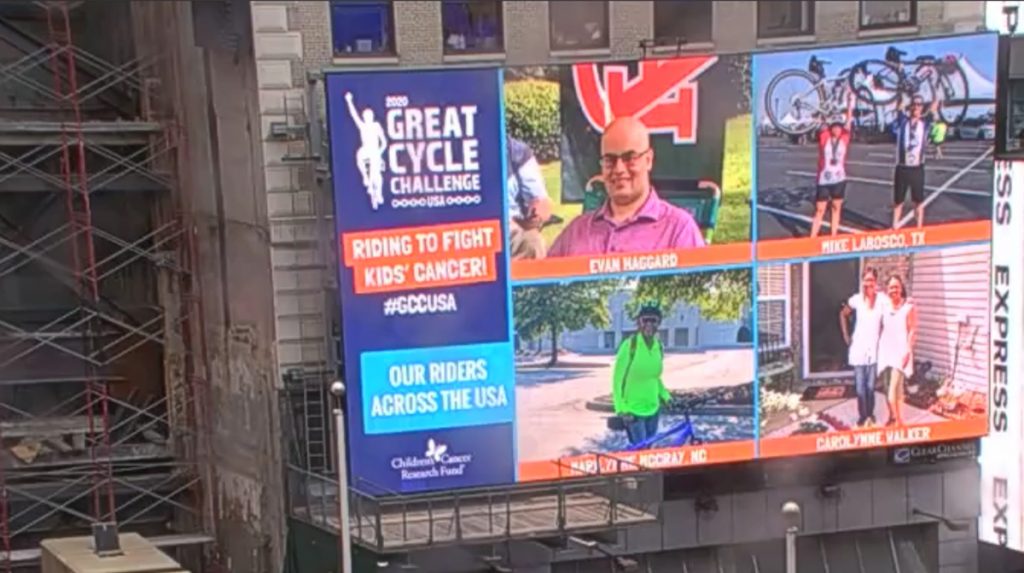 He hopes that by sharing the story of his and Ellis' friendship, people will realize just how important it is for cancer patients to get support from those around them.
"The biggest thing is the fellowship," Haggard said. "There are so many people I've come across during my treatments who just don't have that. I'd say if I didn't have this support, it would be a real game-changer."
Having ridden well over 100 miles in just the first few days of September, Ellis will continue to push himself to his physical limits in an effort to raise awareness for Haggard. While he says the rides "never get any easier, just faster," he said putting a smile on his friend's face is more than worth the effort.
You can hear a smile on somebody's face you know," Ellis said.
"When you call them and they're in the hospital on chemo, and they just sound so down and it's the worst you've ever heard a friend talk. And then when you hear them talk about what's going on and the happiness they're feeling, it's pretty incredible," he said.
If you would like to donate to Daniel's challenge or participate in the Childhood Cancer Research Fund's Great Cycling Challenge yourself, visit greatcyclechallenge.com
Nathan Moore is a senior journalism major at the Grady College of Journalism and Mass Communication at the University of Georgia.