Ivy Merck found in Miami after month-long search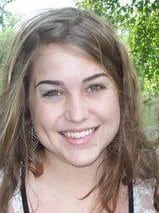 Miami, FL (Grady NewSource) – Missing University of Georgia graduate Ivy Merck has been found in Miami Saturday after a month-long search.
Ivy's parents Steven and Sally Merck are with the 24-year-old in Miami, according to an initial update from the Camden County Sheriff's office. Another update from the sheriff's update was expected with more information.
Authorities from Georgia and Florida had been looking for Merck after she left her home in Athens on August 23. She was last seen dropping her dog at a clinic in her hometown of Kingsland, Georgia. Her car was found a week later in Deerfield Beach, Florida.
Grady NewSource will have more on this story Monday as information becomes available.

View Ivy Merck in a larger map