Lisa Milot has spent years helping the Athens area not only lower overpopulation in animal shelters, but decrease the euthanasia rate specifically at Athens-Clarke County Animal Services. As head of community programs at Athenspets and an associate professor of law and practicum at the University of Georgia, Milot has dedicated her life to practicing animal welfare law and now furthering animal awareness by using technology and social media to promote animals within the shelter and fundraise to aid animal health.
Why It's Newsworthy: Overpopulation serves as a huge issue in animal shelters throughout the country. Municipal shelters are legally unable to provide fundraising and marketing for themselves, which makes the organization, Athenspets, and their social media, beneficial to reducing the euthanasia rate.
"We all know that I could tell you 'Oh my gosh, we have this really cute brown pitbull at the shelter', but if you didn't see his face, you probably wouldn't be as interested," said Interim Department Director at Athens-Clarke County Animal Services Selah Gardiner. "So those photos [social media] are priceless essentially."
While Milot began her work in 2009 with Athenspets, this 501(c)(3) organization actually got its start in 2001 from then-UGA student Allyson Hester, after she realized the need for marketing and social media for animals in shelters. As a municipal shelter, Athens-Clarke County Animal Shelter can't do its own promotions and fundraising, which makes this partnership even more rare and beneficial.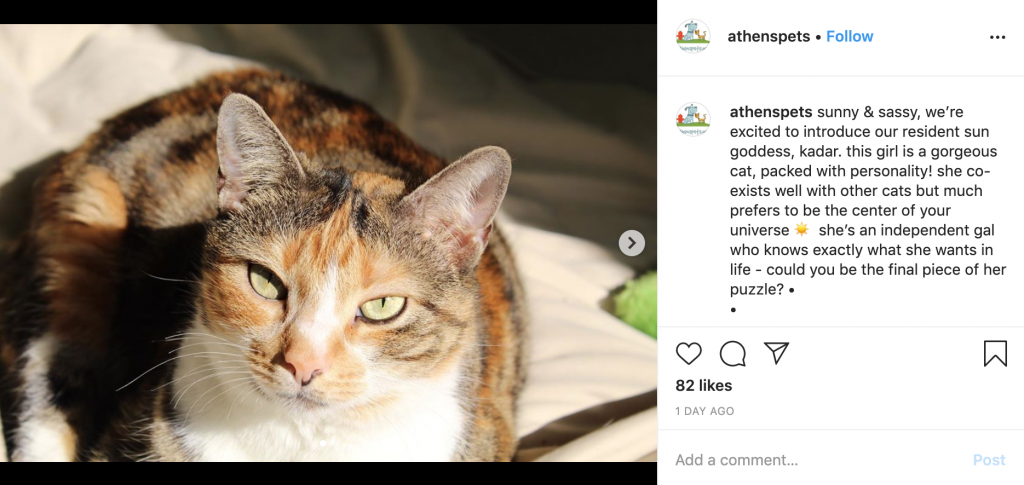 Athenspets' largest following is on Facebook, but it continues to see a large engagement on Twitter, Instagram and on its website, where potential adopters can view photos, bios and other less formal information. This includes, but is not limited to, whether the animal is good with other dogs, whether it is house-trained, or even why it is in the shelter. Fundraisers, such as the one on Giving Tuesday that raised about $9,000 from Facebook, provide a lot of money that helps front medical bills for the Athens-Clarke County Animal Services.
Milot has created programs within the organization and helped continuous fundraising to help animals find homes. Noticing a particular need two years ago to help animals inside the shelter with high stress and anxiety, Milot created a program called the Advocate Program. This provides the shelters with volunteers who might not be able to come every weekend to take photos of all the animals for the website, but are willing to connect with one animal personally.
"They're able to take that one animal, visit it once a week, at least, take a bunch of photos, and over the week share their photos and stories on their social media feed, which can then be copied to the Athenspets page," Milot said. "It's a new voice and a new eye for photos, which is a huge benefit of getting animals out of the shelter."
In 2001, the euthanasia rate at Athens-Clarke County Animal Services was more than 50% for dogs. In 2015, the euthanasia rate was 19% for dogs and 40-50% for cats, but in the last year, the euthanasia rate has been cut in half to 9% for dogs and 20% for cats.
In its first year after becoming a 501(c)(3) nonprofit in January of 2015, Athenspets raised $45,000 that was allocated to medical bills, spaying and neutering costs and sponsorships for supplies and other necessities. In 2019 alone, Athenspets spent about $90,000 on medical bills for its animals at the shelter. Most of these medical costs are for animals that come to the shelter injured or with wounds that need more medical attention than a simple antibiotic.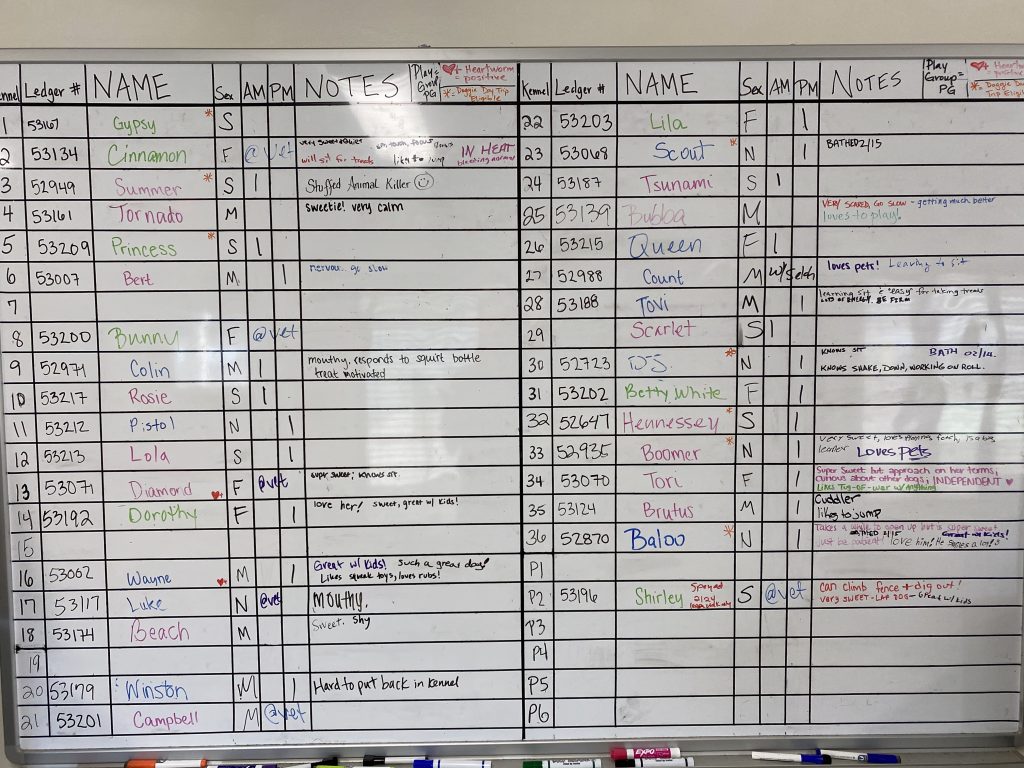 Providing this social media presence, marketing and engagement, Athenspets has shown countless benefits, from the decrease in euthanasia rates to the decreasing overpopulation for the shelter. Providing the medical care for the animals with the help of the money that has been fundraised makes the animals ready to be adopted, assisting the shelter in getting the animals out of that environment. As of late, the shelter has also gotten a new software called Petpoint.
"This will help us be able to have animals' photos and bios directly in the software that will populate to the website itself and help with the following," Gardiner said.
These personal bios and photos have gone on to serve as a solution for overpopulation and euthanizing in Athens-Clarke County and have proven the impact social media and Athenspets website has had on adoption rates.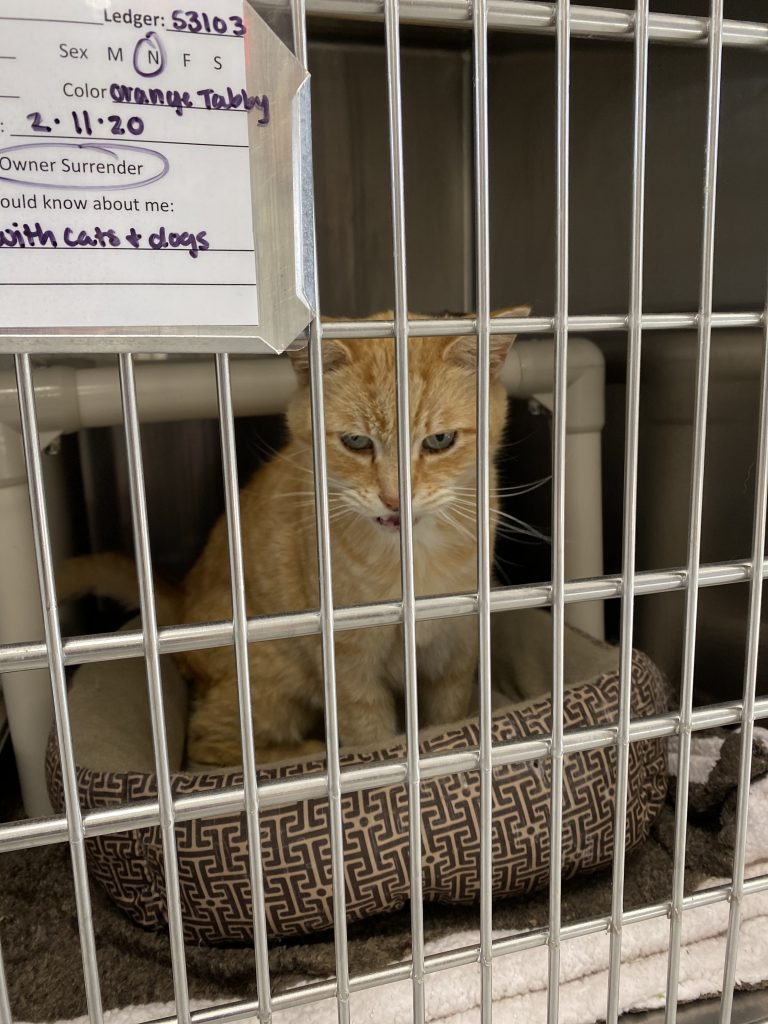 Just last month because of Athenspets' social media, a male dog named Mel was adopted for the third time with signs of success, as he has now been in his home for the longest period of time at two weeks. After suffering from high stress and anxiety from the atmosphere of the shelter, Mel struggled to get adopted. With the help of Athenspets, more people shared his story, and it reached one of the largest engagements with over 118 likes on Facebook, compared to around 40 or below with a typical post, to help Mel find the right home.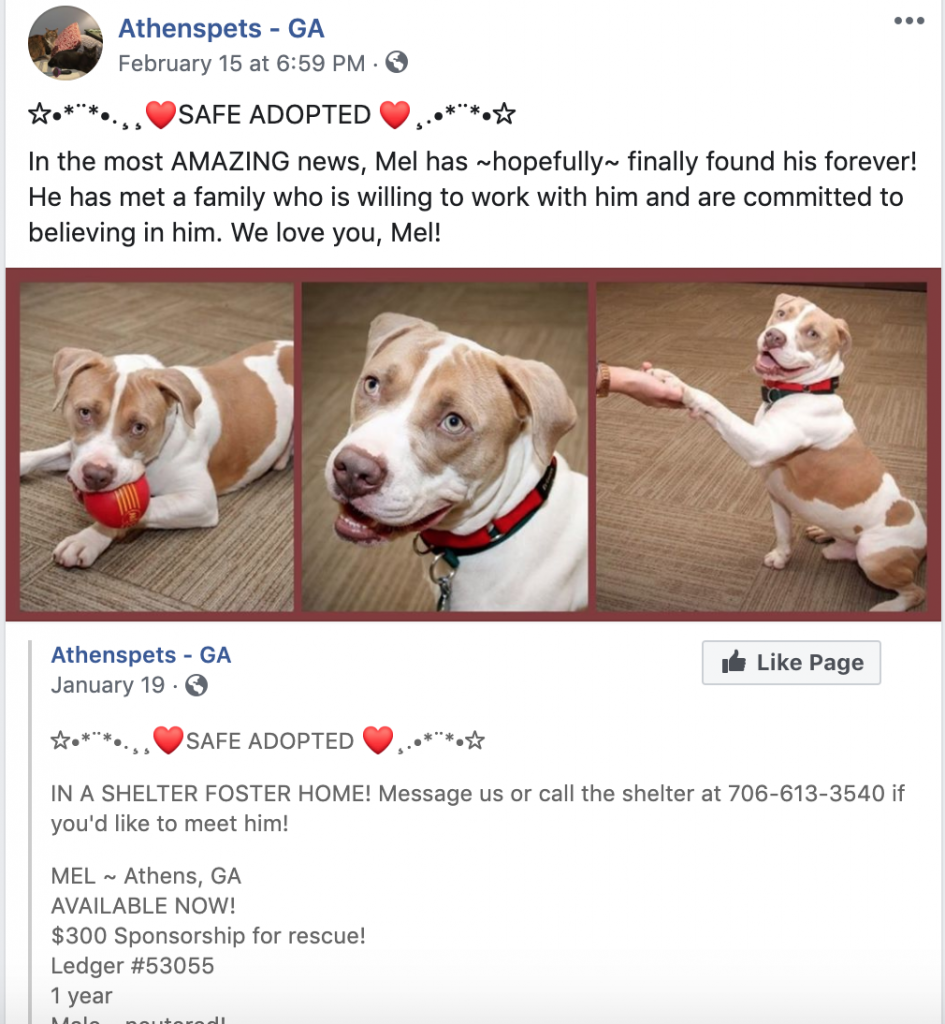 Milot has served the animal shelter and Athenspets in various ways and continues to serve the animal community with the creation of a law class and program that works with animal control, goes on ride-alongs, and deals with people in court to help correct their behavior toward animals.
"I think this is rare," Gardiner said. "In my experience, it's not typical to have an outside organization running your website and your marketing."
Lindsay Van Houten is a senior majoring in journalism, minoring in sport management and in the Grady Sports Media Certificate in the Grady College of Journalism and Mass Communication at the University of Georgia.