If you walked into a music bar or venue in Copenhagen, Denmark, you may feel transported to life before the COVID-19 pandemic.
While a tourist might rub their eyes to confirm a familiar environment, Copenhagen residents don't hesitate to dance, drink and experience music. This reminiscent atmosphere is the "new normal" for Copenhagen residents and something Americans can look forward to.
When my family was coming here I was like 'welcome to the normal world.'"

– Clara Manaud
The normal world.
A world seemingly past the current pandemic era.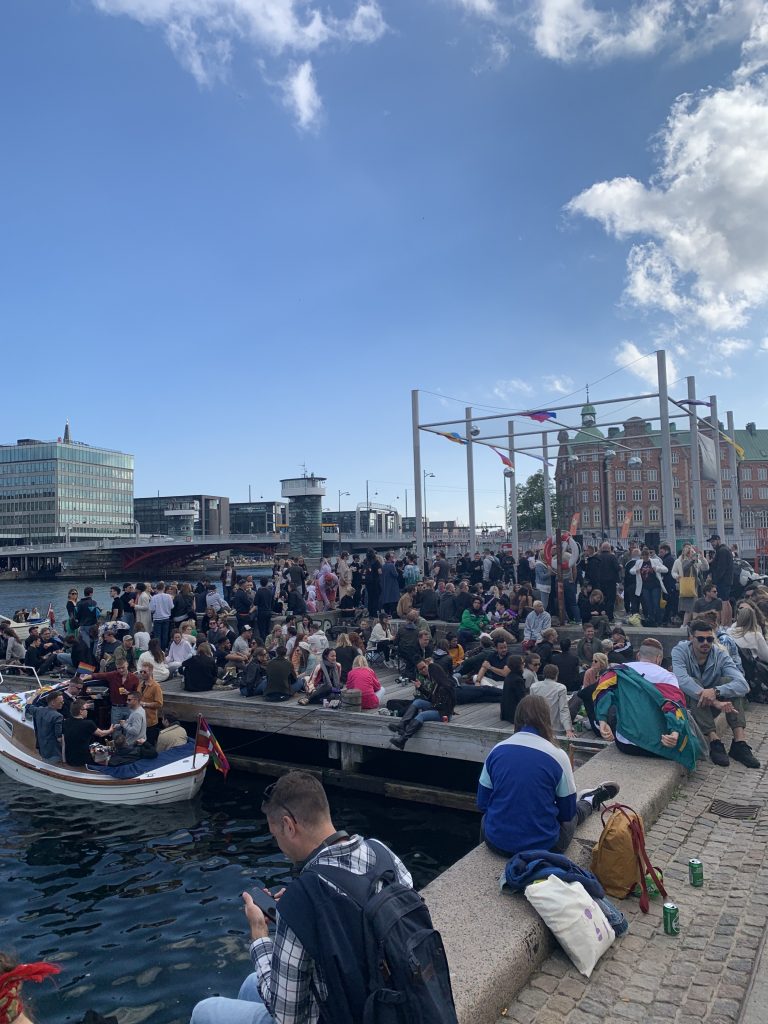 The Characteristics
One of the most noticeable characteristics of Copenhagen's "new normal" music scene is the absence of face masks. There are no requirements to wear face masks in bars, clubs and other music venues.
In addition, the few social distance suggestions, such as stickers indicating 6 feet, are not followed by Copenhagen residents. Natalia Pfiefer, a worker for the Danish Institute for Study Abroad, said, "I don't think anyone pays much attention to them anymore."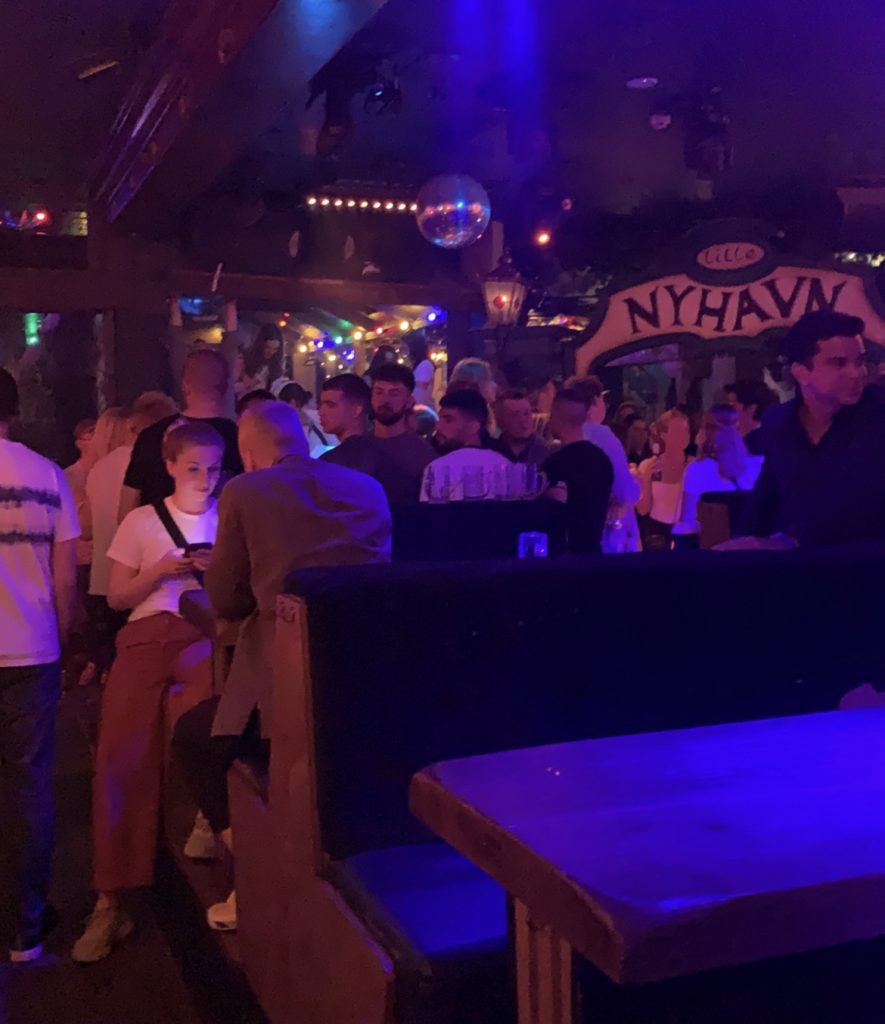 Copenhagen's current music scene may appear to lack distinction from the music scene before the pandemic. There is a consequential characteristic, however, that is the reason for the "new normal" — Denmark's solidarity.
The Cause
When Denmark's government instructed citizens to get COVID-19 vaccines, nearly the whole population did.
It seems as though most people, including those who were not in Copenhagen during the quarantine periods, like Pfiefer, and those who were, like Mojo Blues Bar owner Rasmus Mojo, notice how Denmark's solidarity toward vaccines affects life today.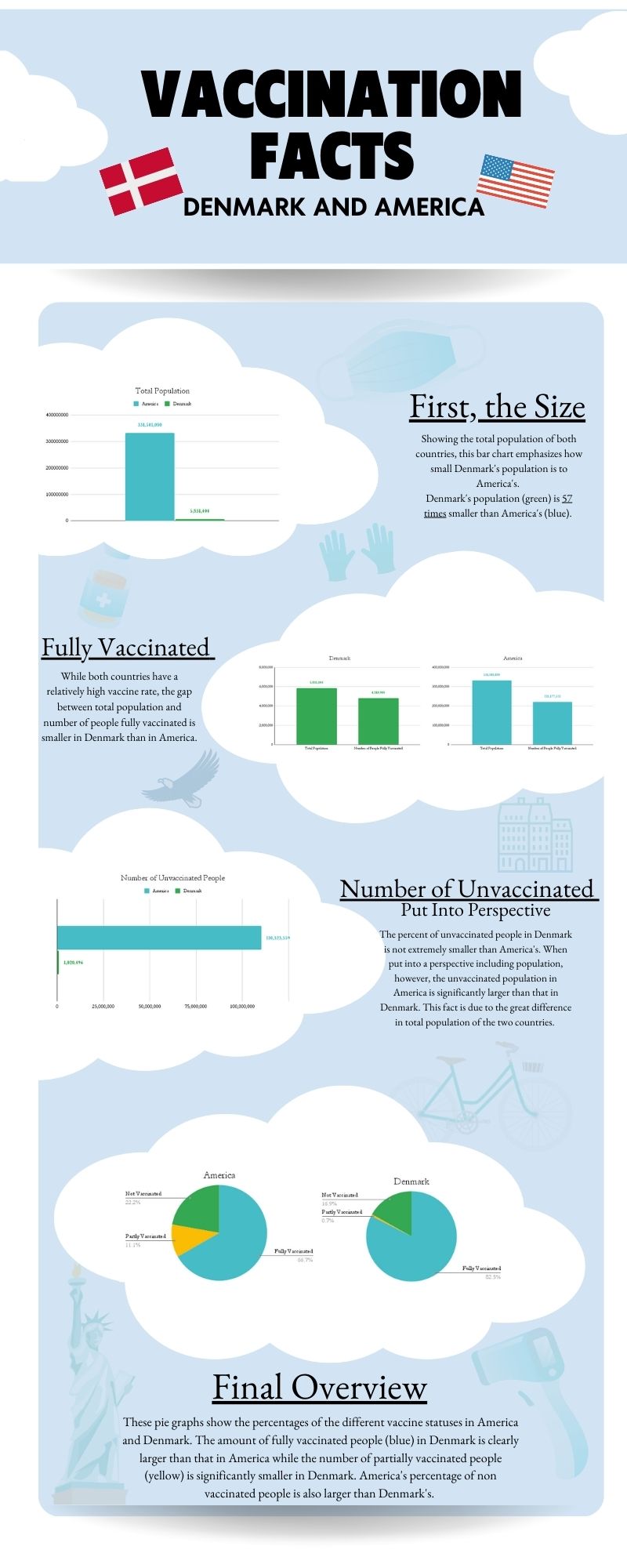 Denmark took the pandemic and getting vaccinated very seriously, according to Pfiefer and Mojo.
"We believe in what people tell us," said Mojo.
The fact that 82.5% of Denmark's population became fully vaccinated greatly contributes to its "new normal" music scene. People like Clara Manuad, Principal Bassoonist in the Copenhagen Philharmonic and resident of Copenhagen, feel comfortable going out to experience music due to this high vaccine rate.
"Almost all of the population is vaccinated so we can open, otherwise it makes no sense," said Manuad.
The percentage of fully vaccinated citizens in America is 66.69% which causes a significant gap between vaccine status in Denmark and America.
While a 15.81% gap does not seem large, one must remember that America's population is 57 times larger than Denmark's.
The Uncertainty
It is unclear whether a higher vaccine rate would pave the way for America's future music scene since there are many factors that contribute to the pandemic, including America's larger population and subsequently diverse opinions.
What is clear, however, is Copenhagen's "new normal" music scene gives its citizens back vital opportunities that are the pillars of musical experience.
The Present
Live music is now a realistic term instead of memory. Music enthusiasts no longer watch concerts through a screen or stand 6 feet from their dancing partner. Most important, people can experience the purpose of music again — connection.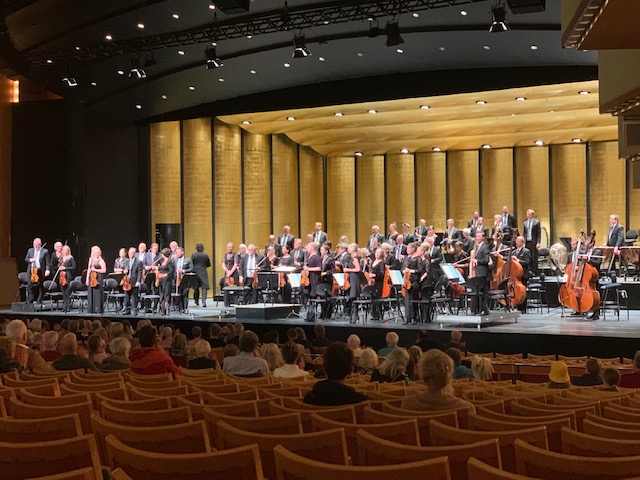 For professional musicians, specifically, the "new normal" in Copenhagen gives back life.
Clara Manuad, the principal bassoonist for the Copenhagen Philharmonic, explained the relationship between musician and music perfectly when she said "as professional musicians, we need to give music and emotions and it can't be through screens and technology — it has to be your life."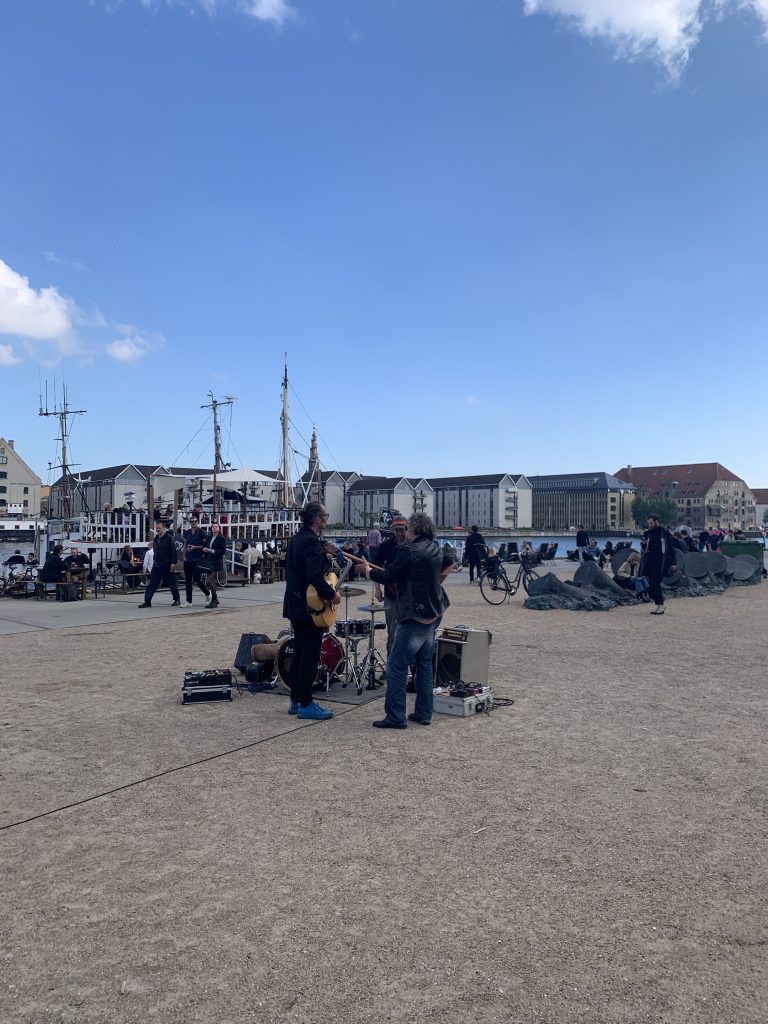 Looking Ahead
I believe my experiences in Copenhagen previewed America's future music scene. Regardless of the how, the hope is that Americans can look forward to an environment similar to Copenhagen's "new normal" as we continue to learn how to live with COVID-19.
Personally, I am not only hopeful, but filled with anticipation to connect through music again back in America.
Ruby Truscott is a senior majoring in Psychology and Music in the Franklin College of Arts and Sciences at the University of Georgia.