If you're wondering where the fall weather is, you're probably not the only one. Near record-high temperatures continue to be recorded in Northeast Georgia and across the state.
The hot weather is here to stay for the next two days at least until a cold front pushes its way through the state late Thursday evening. After Friday, temperatures should go back to average levels.
Here's what weather you can expect for the rest of the week: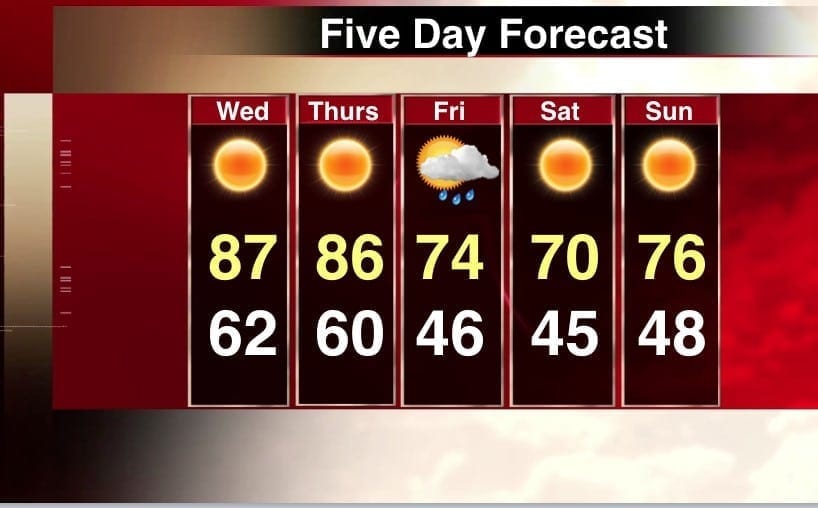 Wednesday and Thursday are expected to be sunny days with a high of 80 degrees. Thursday night, as the cold front moves in, there's a slight 20 percent chance of scattered thunderstorms. However, that should clear out early Friday.
Friday, Saturday and Sunday are sunny, fall days with highs in the upper 70's and lows in the mid-40's.
Today's high of 86 degrees is one degree shy of the all-time record for October 18th set back all the way in 1938. However, cities across Georgia and the country are already breaking records.
The average temperature for this time of the year is around 71 degrees.
By Taylor Cromwell.