"Everyone has an origin story. Be thankful for it."
That's what Tommy Anderson said about his experience within the drag scene in Athens.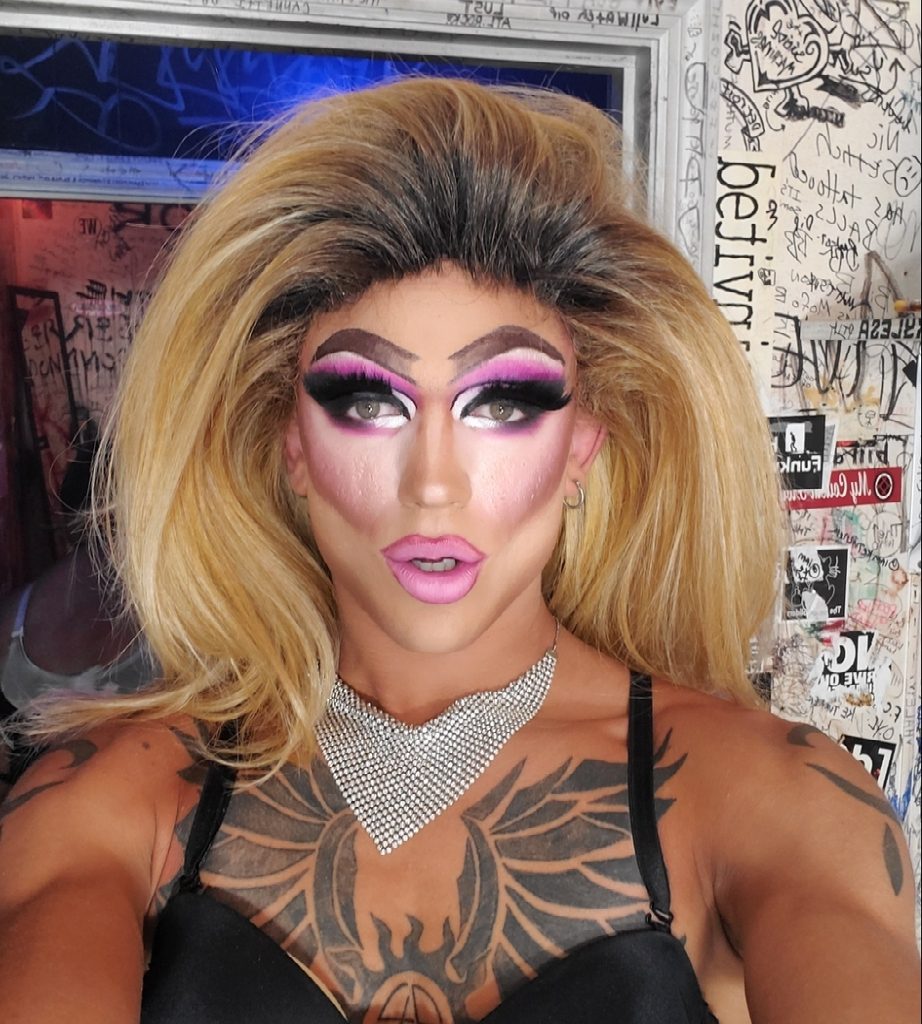 For decades, Athens has seen drag queens from all over come and go, awing crowds with their dramatic performances. Many drag queens in the Classic City perform for two of the most popular drag groups—Athens Showgirl Cabaret and The Kourtesans.
Through the art of drag and Athens Pride, the community celebrates LGBTQ+ History Month throughout the month of October.
The Faces of Athens Drag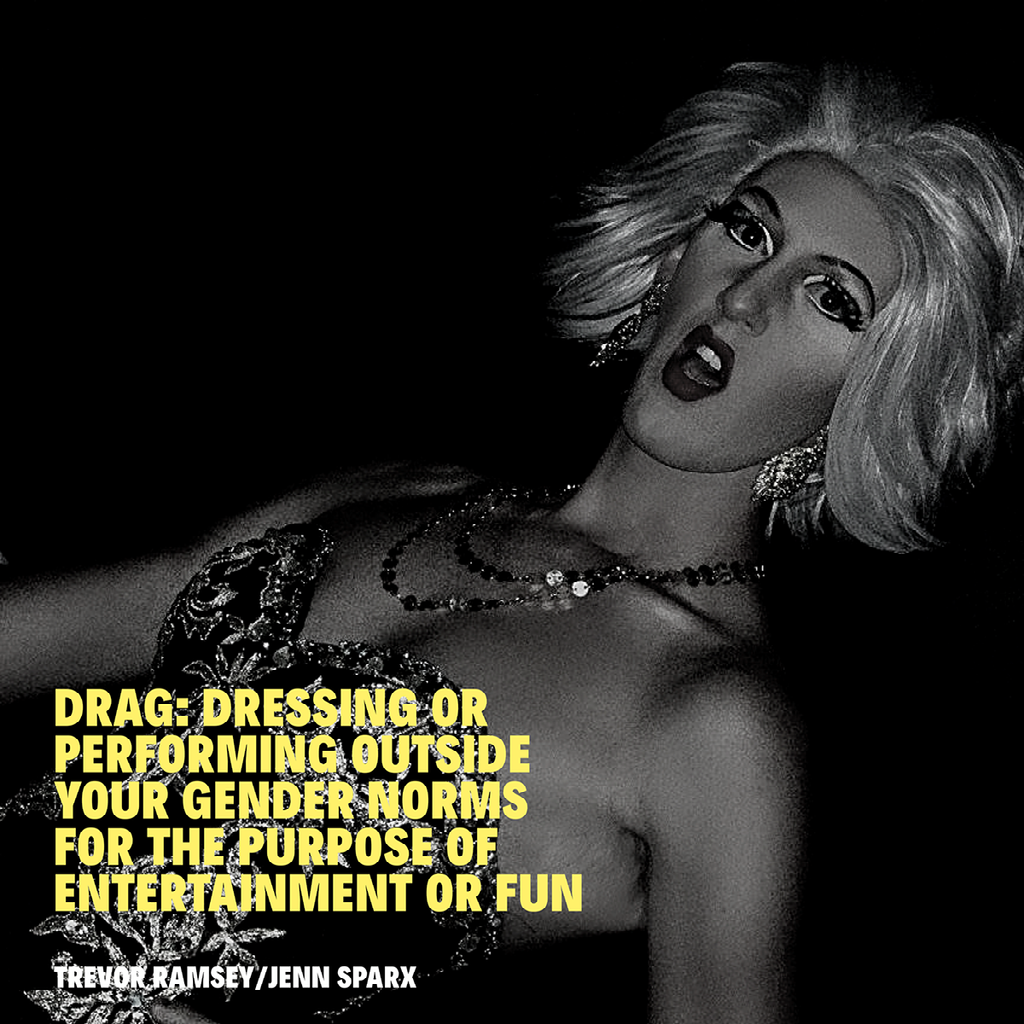 Trevor Ramsey, who goes by the drag name Jenn Sparx, studies linguistics as a graduate student at the University of Georgia. He started performing in drag in 2013 when he moved to Athens from Oklahoma City.
Sparx won the Boybutante AIDS Foundation's amateur drag competition in 2014 and then began working at Athens Showgirl Cabaret as a drag performer.
Even though she had never done drag before coming to Athens, she fell in love with performing.
Sparx isn't sure how long she will continue to perform, but she hopes she can continue as she pursues a career in teaching at a university, but drag lets her "be something else."
"When I think about stopping, that sounds awful because I do use it as such an outlet from work and school," Ramsey said.
Twenty-four-year-old Tommy Anderson, who goes by the drag name Raven La'Wrath, has been in the drag scene since 2010 when he helped launch the first all-age drag show at Athens PRIDE.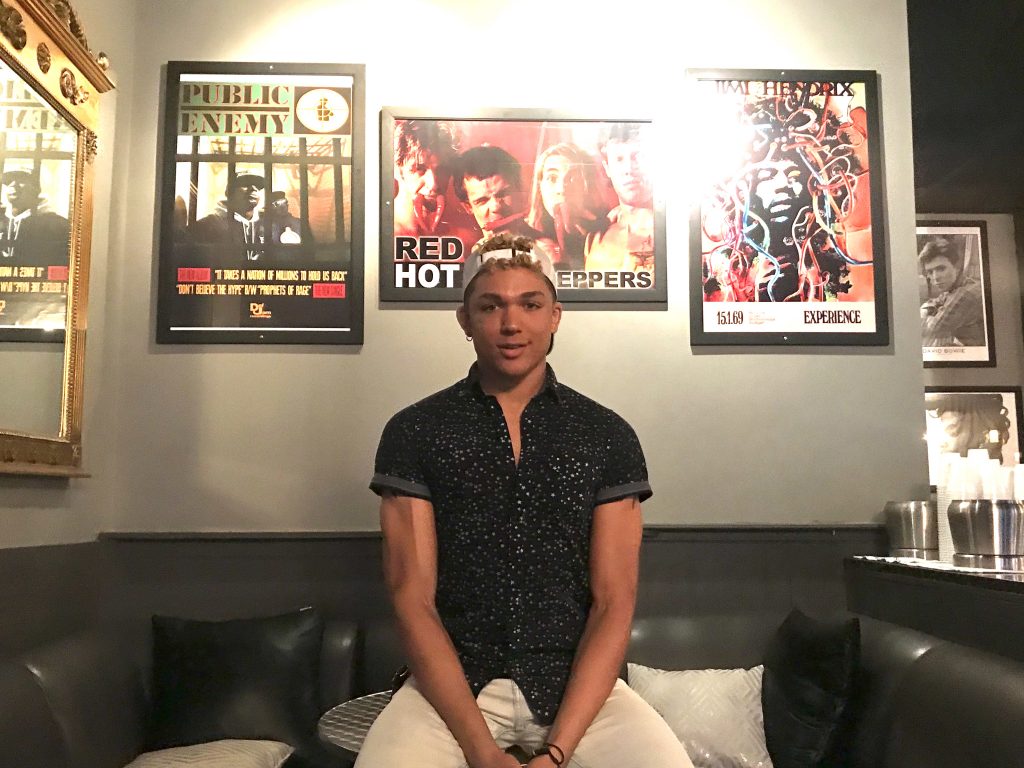 The 2009 premiere of RuPaul's Drag Race inspired Anderson to do drag. From there, his passion for the art of drag soared.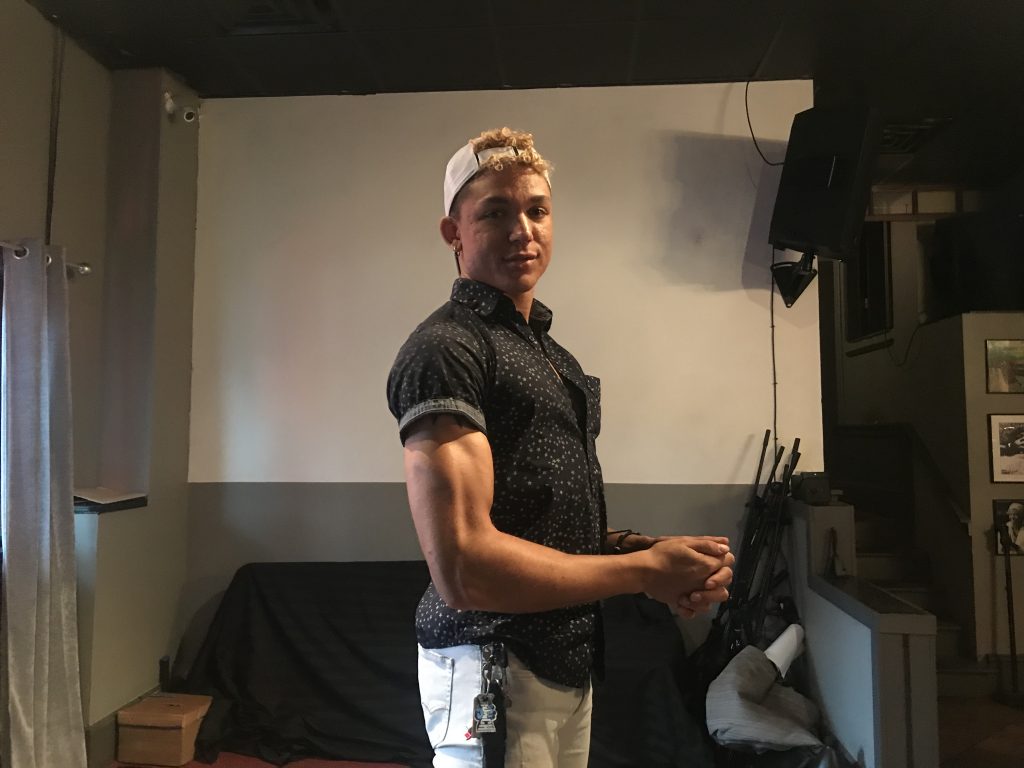 "I was very lost, heavily bullied and found it very difficult to make friends," Anderson said. He uses drag as an outlet for his emotions.
"Wigs, lashes and heels do an amazing job of letting you feel what you need to feel," Anderson said.
The Faces of Athens PRIDE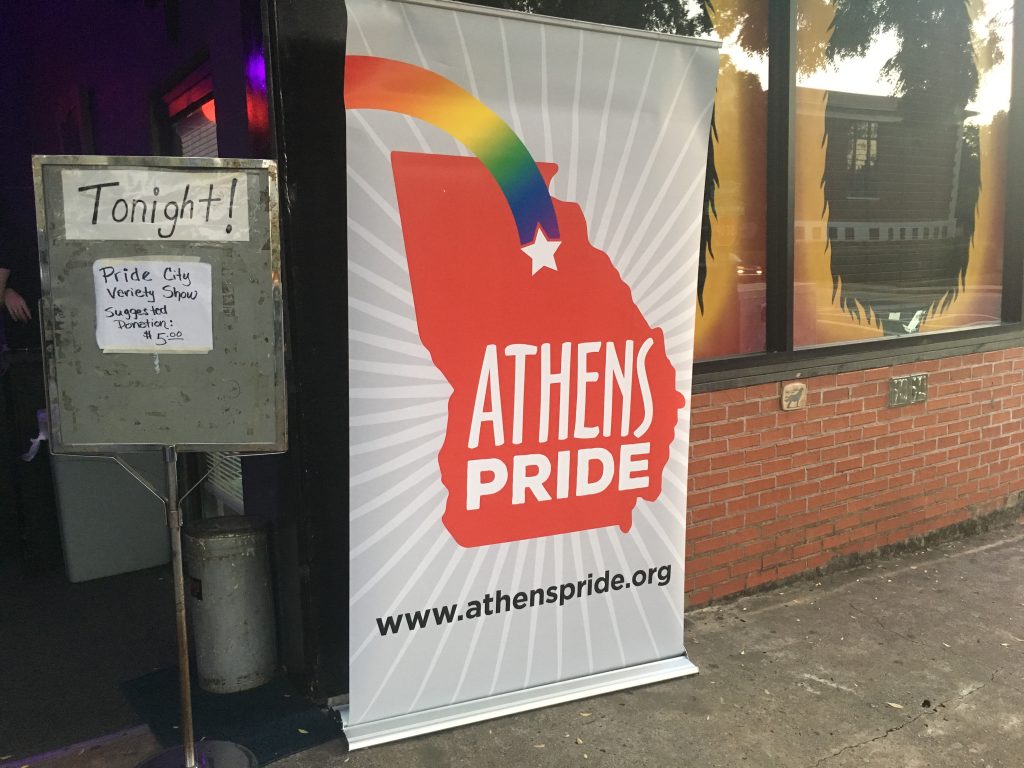 Those who identify as LGBTQ+ find community in events such as Athens PRIDE, which celebrated it 21st year on Sept. 29, 2019.
Leading up to the Athens PRIDE festival, the directors planned a week of festivities, including events such as a variety show at the 40 Watt Club in Downtown Athens.
The Kourtesans is a popular drag troupe in Athens, and Alex Suarez, one of its members, performs around the Classic City and in Atlanta.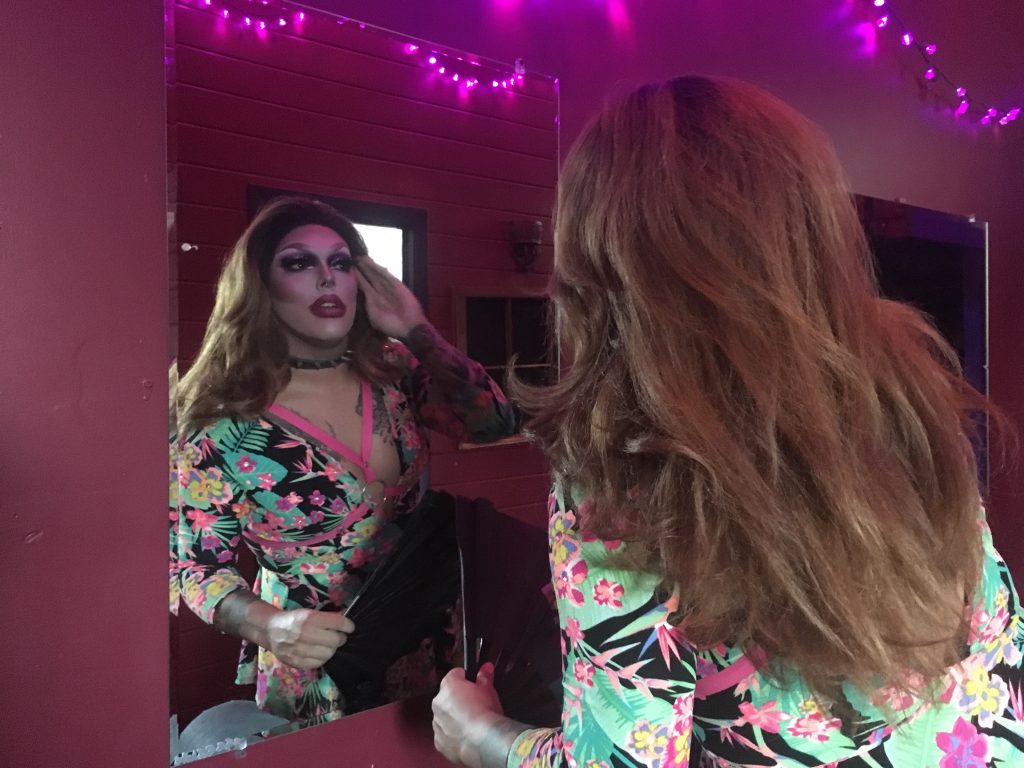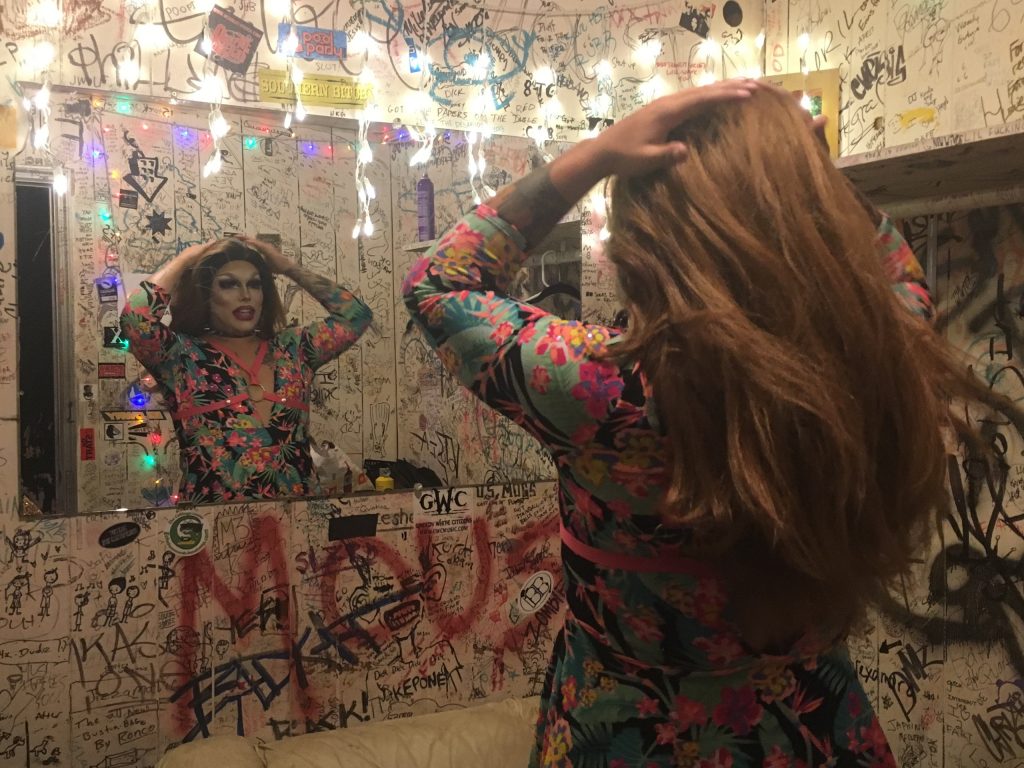 "PRIDE Week has taken on a new meaning to me this year," Suarez said. A two and a half year drag veteran, Suarez said it creates a community among those who identify as LGBTQ+.
A feeling of community
Cameron Harrelson, the events director of Athens PRIDE, comes from a small town where he never really felt accepted. But he now has "a place to call home" with Athens PRIDE.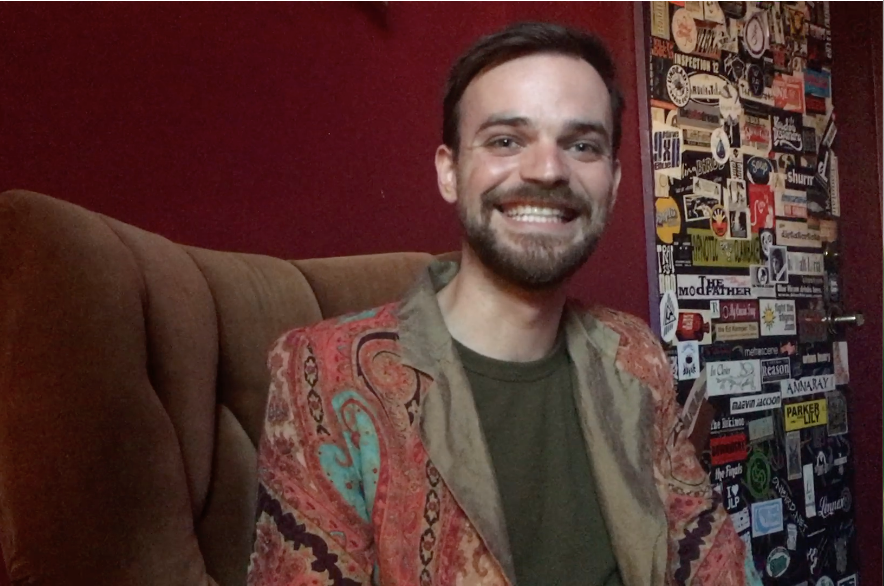 (Photos/Ashley Soriano)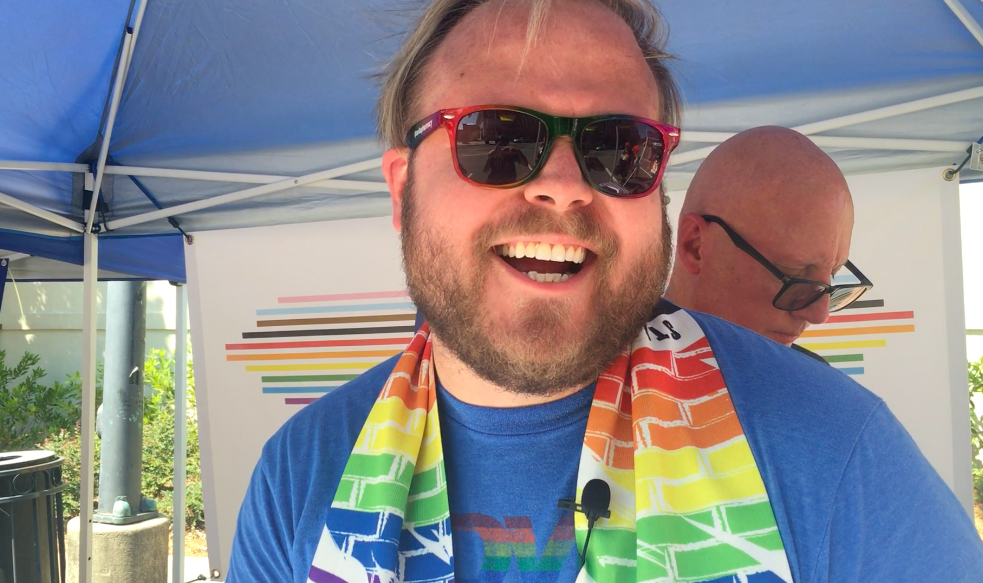 Brandon Paxton, with the LGBTQ+ Caucus, encouraged festival goers to register to vote, know who they're voting for and have comfort in knowing that "everyone has representation."
"As a collective, we're a lot stronger," Paxton said.
Age isn't a barrier when it comes to the community found in Pride.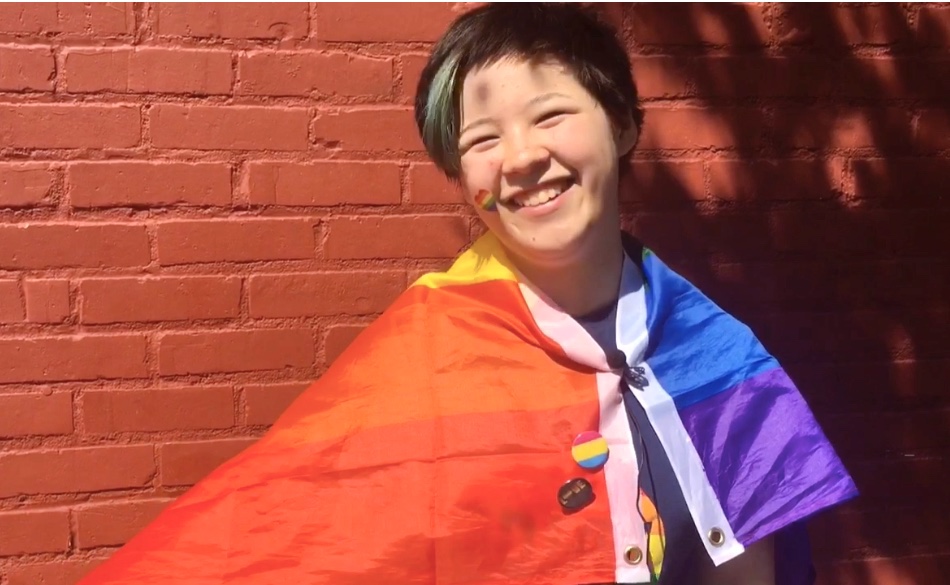 "There's a lot of accepting and open-minded people," Tong said.
'A Marginalized Community'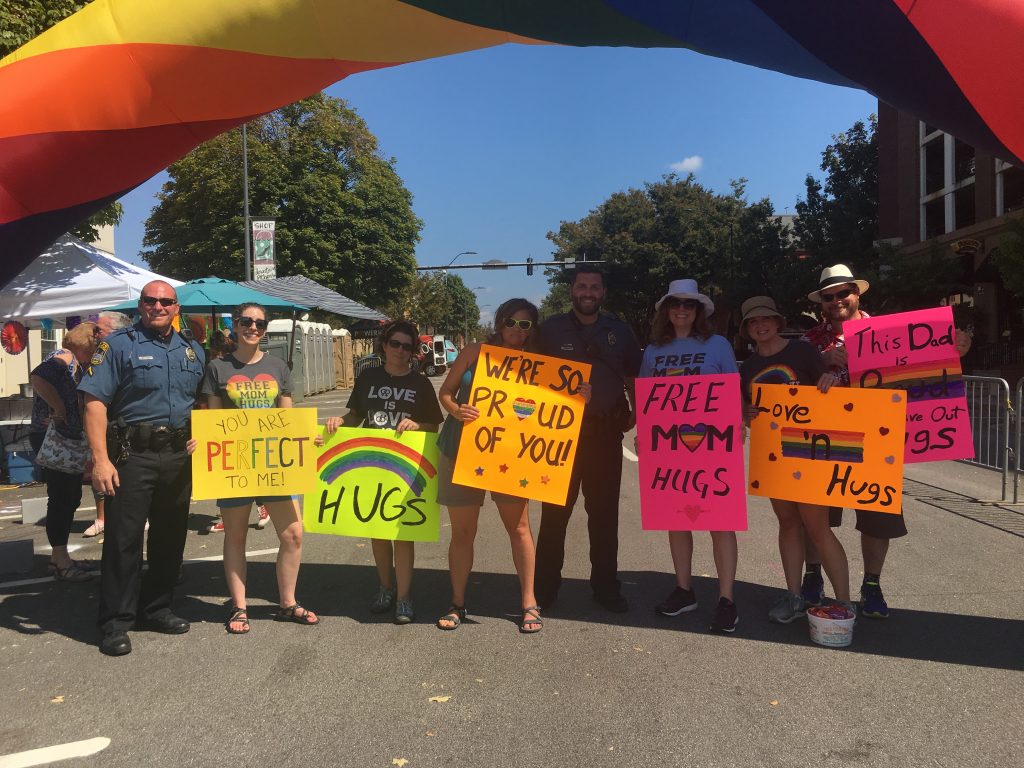 Free Hugs Athens comes to Athens PRIDE every year to give out hugs to festival goers to help them feel accepted.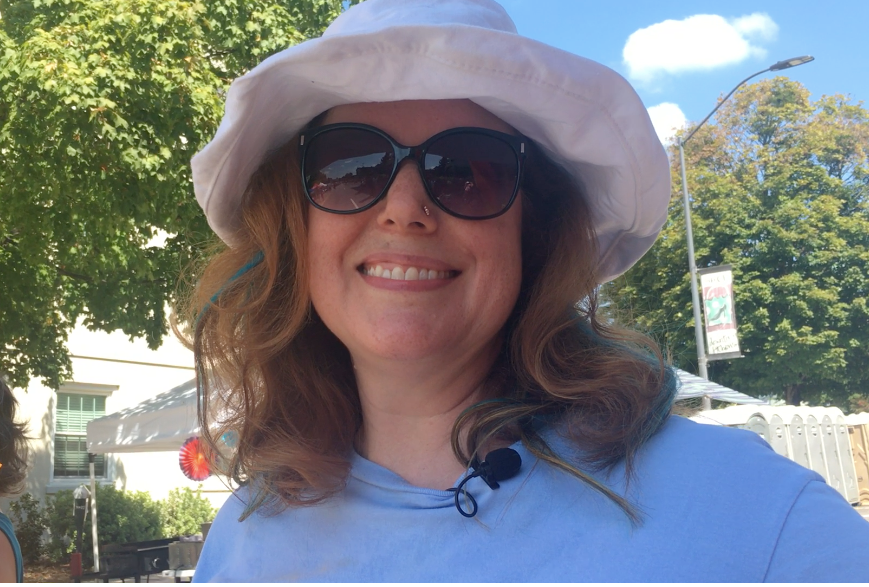 Kris Schultz represented the group Free Hugs Athens to "acknowledge a part of a community that has been marginalized for so many decades and beyond."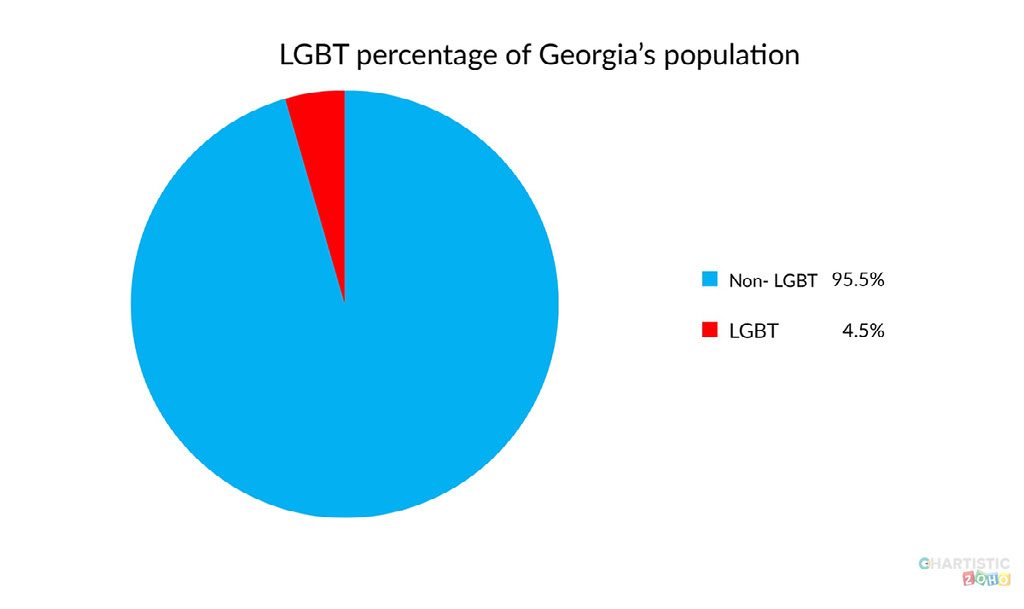 As LGBTQ+ History Month comes to an end, Harrelson said it's important to hold events throughout the year "to create and inspire community and to create safe spaces."
Ashley Soriano is a senior majoring in journalism in the Grady College of Journalism and Mass Communication at the University of Georgia and international affairs in the School of Public and International Affairs.
This article was a project for Mobile News Lab in collaboration with Melissa Ge, a junior majoring in journalism in the Grady College of Journalism and Mass Communication at the University of Georgia and international affairs in the School of Public and International Affairs.
To view the project in another format, click here.