CORRECTION: William Burch lived in Troup County. The previous version contained a misspelling. Grady Newsource regrets this error.
An exhibit at University of Georgia Special Collection's Hargrett Rare Book and Manuscript Library is now displaying the lesser-known history of convict labor in the South. The New South and New Slavery: Convict Labor in Georgia exhibit houses pictures, documents, artifacts and a video explaining the region's chain gang that lasted up until 1945.
Slavery, which was abolished in 1865, left many lasting effects on the Southeast region.
The 13th Amendment to the U.S. Constitution ended slavery and banned involuntary servitude with the exception for punishment of a crime.
The Georgia General Assembly used that loophole to legalize leasing convicts to private companies for labor. According to Hargrett Rare Book and Manuscript Library, this is what led the South to the Industrial Age. However, this was achieved at the expense of harsh labor conditions for convicts.
I was born in Warren County, Georgia, am 59 years old, live in Troup County, Georgia, am a farmer and was sentenced to burglary for life. I have seen prisoners whipped. I was whipped."
This quote by William Burch displayed on the wall of the exhibit describes some of the conditions that these prisoners had to face.
Road Infrastructure
Road construction was one of the industries that used forced labor. The exhibit displays letterheads to state infrastructure companies including the Right Route Dixie Highway, The Automobile, National Highway Association and Dixie Culvert and Metal Company. These companies were all involved in utilizing this labor to build roads.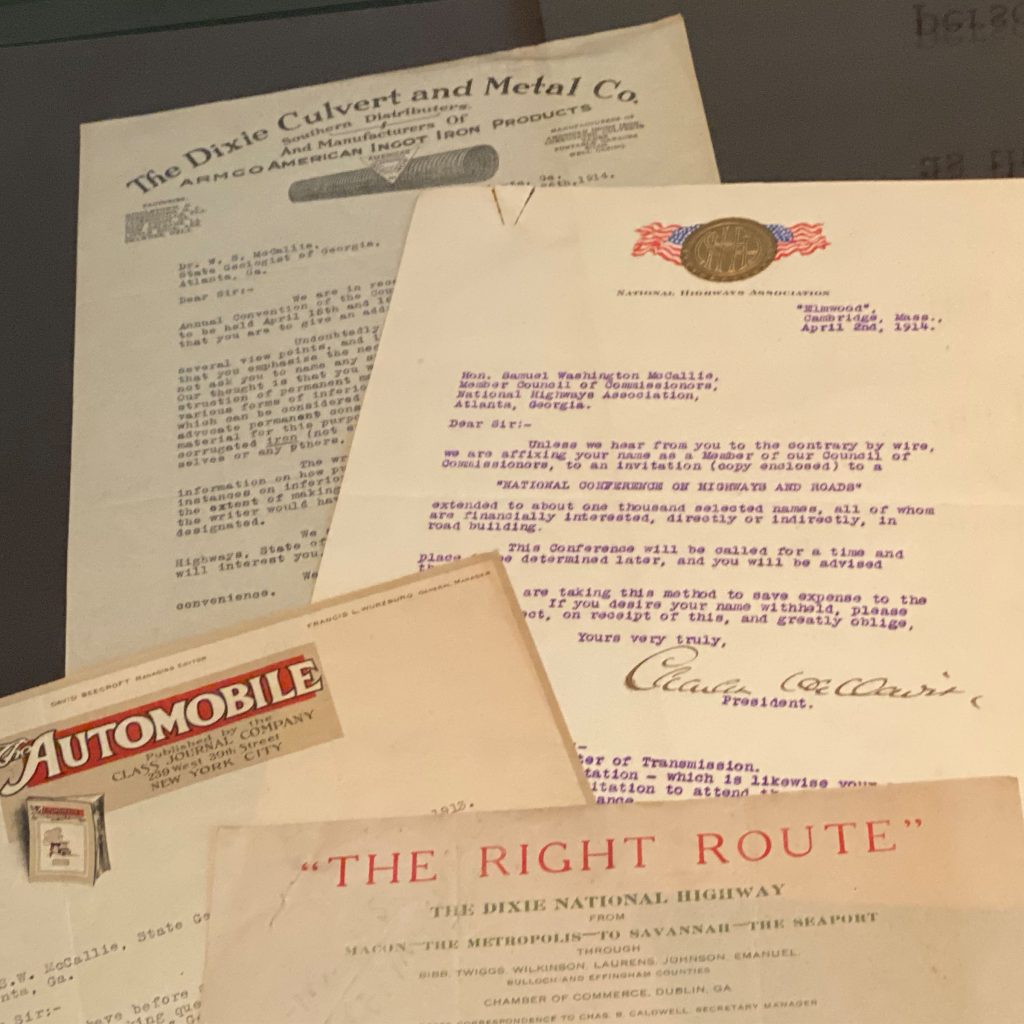 Athens-Clarke County had five convicts in the lease system during one of its earlier years, in 1874, according to the Principal Keeper Report that is on display at the exhibit.
In addition to this, University of Georgia Board of Trustees meeting minutes state that convict labor was even used for campus improvements. The exhibit also shares that photographs show that Sanford Stadium might have used prison labor for its construction in 1928.
Following the Convict Lease System being outlawed in 1908, the chain gang, a new system for forced labor, was created. The difference between this was that prisoners were not dispatched to private companies.
Instead, the state controlled prisoners. This control gave states the ability to force convicts to work on state road and infrastructure projects.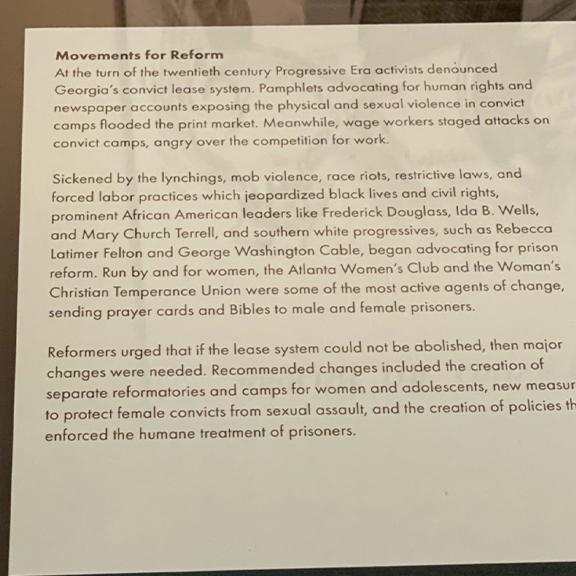 At the end of the exhibit, visitors are able to engage with an interactive board which asks: "What does it mean to be a person?" This gives guests the opportunity to self-reflect. The exhibit will be up until Dec. 13. Visiting hours are from 8 a.m. to 5 p.m. Monday through Friday and 1-5 p.m. on Sundays.
Isaiah Joseph is a fourth-year journalism major in Grady College of Journalism and Mass Communication. Joseph is minoring in Design & Media and is pursuing the New Media Certificate.