Opening a new business can be both exciting and incredibly risky. A bustling college town like Athens, Georgia poses a frontier for entrepreneurs to make a run at their fortune.
Starland Pizzeria and Pub is just one of the new businesses that opened up in Athens this fall. The restaurant offers an excellent look at what it's like to open a new business and some of the pitfalls that face new owners along the way.
Why It's Newsworthy: Opening a business can be a major life and monetary decision. Starland Pizzeria and Pub offers a glimpse into the risks and rewards of opening a business here in Athens, Georgia.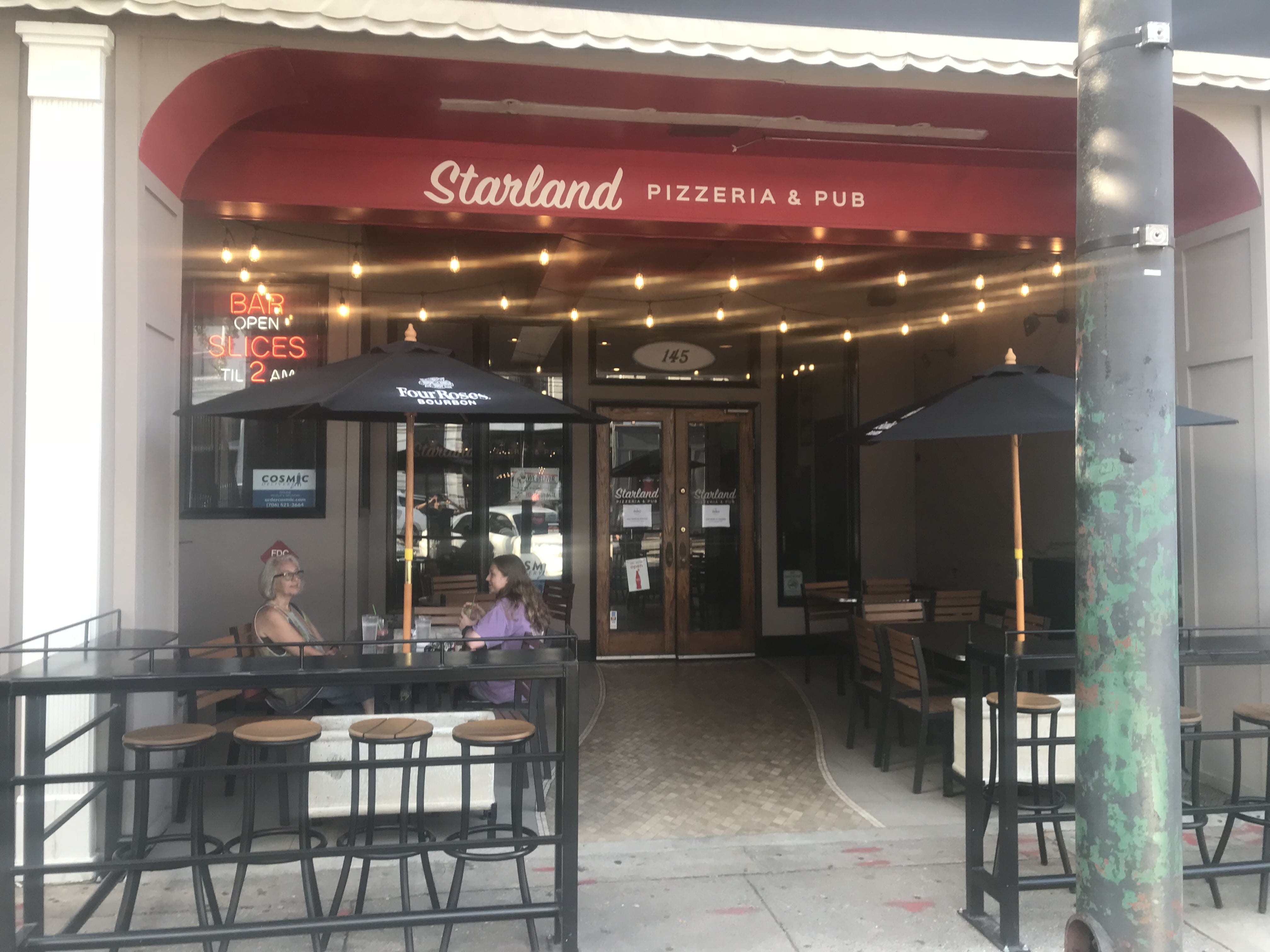 Starland opened on Aug. 8 on 145 E. Clayton St. with what co-owner Tim Gardiner called a "soft opening."
"I think it's more common than people realize with restaurants," Gardiner explained. "There's always a learning curve. The things that I think are going to be popular and taste great might not be what everybody else likes. So you want to give yourself an opportunity to get that feedback and train your staff to learn from those mistakes."
Gardiner and co-owner Chad Glover are the latest to open up a small independent restaurant into the myriad of big chains and hometown staples that populate the area.
There are now 56 restaurants in the concentrated downtown area (highlighted below) next to the University of Georgia: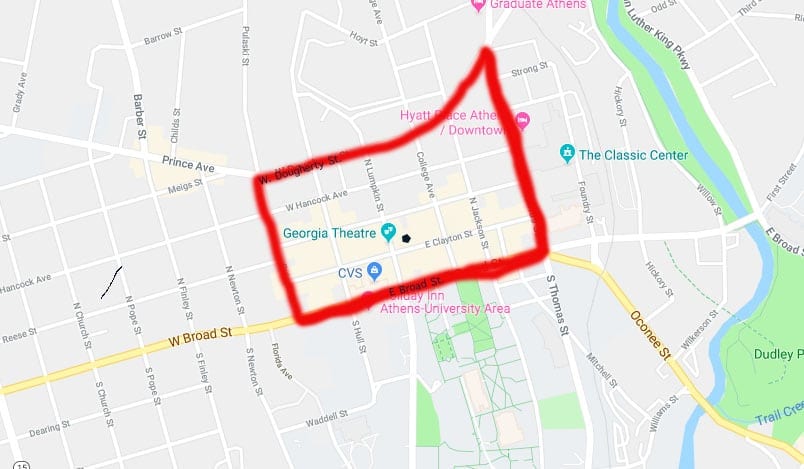 Glover and Gardiner met in Athens previously before working together in Savannah. Gardiner said when the place opened they pounced on it because they "were both familiar with the area" and for Gardiner it was "kind of a home" to him already.
Gardiner had a vision for the restaurant.
"We wanted to be a pizza place with a big bar, and that was the big change when we renovated the space was this big bar," Gardiner said. "Where you could order a drink, grab a slice and watch the game. It was just the feel we wanted."
Gardiner placed a huge emphasis on the bar and the restaurant being open late at night, past when the surrounding bars close. Starland is open till 2 a.m. everyday but Sunday when it closes at midnight.
This makes Starland Pizzeria just the twelfth restaurant open past midnight consistently in the concentrated downtown Athens area.
Of those 12 restaurants only Little Italy serves pizza and has a bar.
"The restaurant being open past midnight could be a great move," former University of Georgia student Charles Jackson said. "Late night food options in Athens can be hit or miss so it's always nice adding another place to the mix."
Michael Myers, a consultant for UGA's Small Business Development Center, explains why finding a niche is so pivotal when opening a small business.
"I think it was Warren Buffet who said 'the riches are in the niches'," Myers said. "Having a niche is a good thing, because it gives you a point of differentiation over some of the bigger more established chains and other competitors.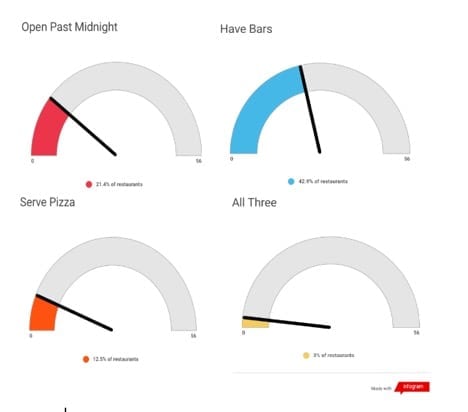 Gardiner also explained the risk that comes with opening a small business.
"It's a lot of money," Gardiner said. "Taking over this place in particular, a space that needed a lot of renovation, we wanted to put in a new bar, we had to rebuild some floors, put in a new roof on the place, new air conditioning, put in new equipment. It was a big financial risk for us."
Myers echoed this sentiment.
"One of the biggest hurdles of starting a business is cash flow which we call the runway to get your business off the ground and running," Myers said. "We (The Small Business Development Center) find that 50% of new businesses fail in the first five years and the number one reason of that is working capitol."
Myers also explained that one of the biggest mistakes people make when opening a new business in a college town such as Athens is looking at businesses at their peak.
"A home football game weekend only happens normally 5 to 6 weeks of the year," Myers said. "It's an inflated view of normal business. There's a tough season for restaurants and retail shops because of all the breaks students go on. Businesses have to find a way to continue to keep business steady in those times students aren't here."
Starland is just one of the many restaurants opening in downtown Athens this year. College town chain, Wings Over Athens opened on Aug. 17. BurgerIm and Chick-Fil-A will join the fray soon as well.
Tyler Donaldson is a senior majoring in journalism in the Grady College of Journalism and Mass Communication at the University of Georgia.