Aisha "Pinky" Cole changed the game when she brought vegan fast food to the late-night Atlanta scene in 2018.
Slutty Vegan, which opened its fifth of seven locations in Athens in May, aims to provide yummy, but healthy options for "vegan desert" areas (Athens has around only five restaurants with extensive vegan options).
While Cole wanted the food to draw the customers in, she also wanted the fun experience to keep them coming back.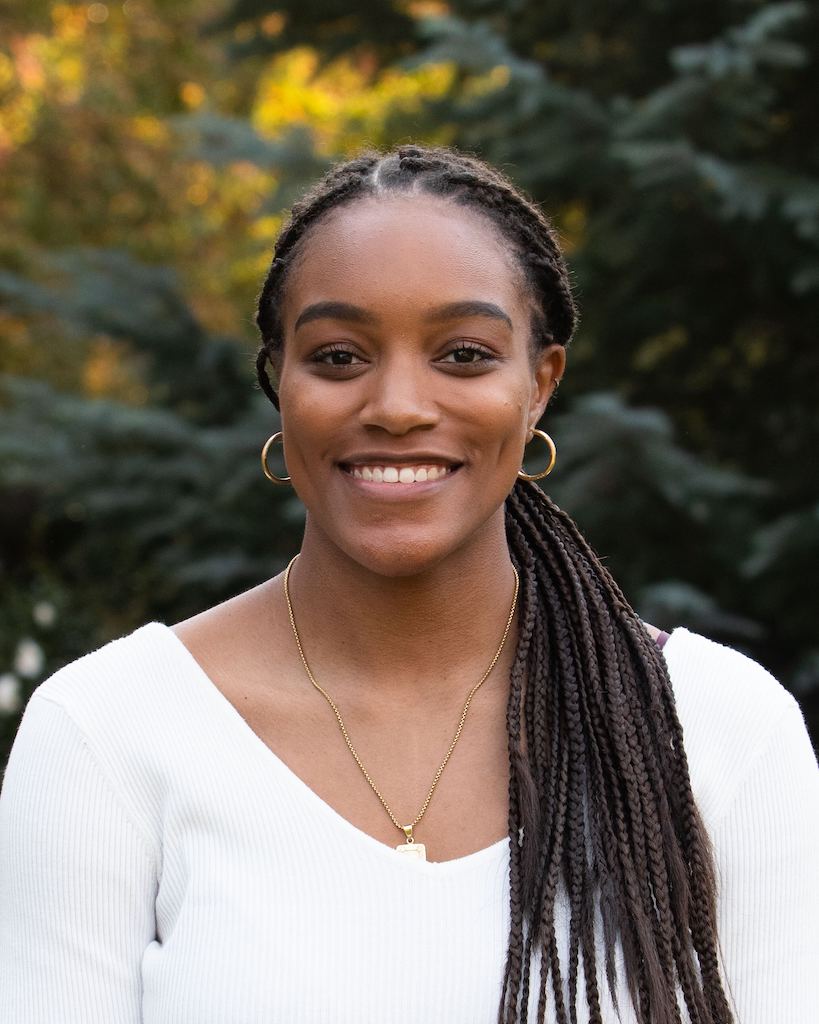 'New Slut in the House!'
It normally would be means for a zero-star Yelp review if the restaurant staff called you a derogatory term as soon as you open the door, but that's part of the appeal at Slutty Vegan. At a place where "sex sells," I wasn't surprised to be excitedly greeted as a slut upon arrival (older customers are greeted as kings and queens, princes and princesses for kids).
The provocative content extends to the menu (which changes daily), where sandwiches are trademarked with names like Hollywood Hooker and Sloppy Toppy, and all fountain drinks are served in "Drink Duh Fuh Cups."
However, the fun was short-lived since their nonexistent seating meant dining outside on the curb or walking down the street to a picnic table.
Meat-ing, not Exceeding, Expectations
Despite being a vegan restaurant, general manager Jenessa Rosario said most Slutty Vegan Athens customers are non-vegan, likely because most of the meat tastes like real meat.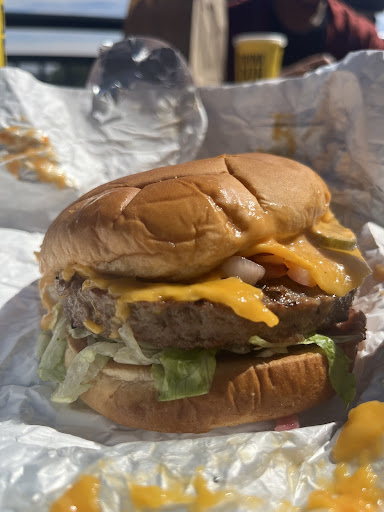 However, taste doesn't factor into texture. Both the vegan beef and steak were so soft, my teeth clamped together during the bite expecting more toughness to break the chew.
While the Hawaiian buns substitute as a sweeter option compared to the traditional sesame, they held up for about five minutes before the tomatoes and Slut Sauce turned them into a soggy mess. The vegan bacon laid limply on the One Night Stand, missing its desired crispiness and smoked flavor.
Their one bright spot came from the Chik'N Head sandwich, which offered some crunch and spice from the vegan chicken tossed in buffalo sauce.
Fries and Pies
What lacks in the entrees are slightly made up for with the sides and desserts. The Slutty Fries, which come with every sandwich as part of the $14-18 combo, were crinkled and seasoned to perfection with their signature "Slut Dust." They held up tenfold compared to the burgers and maintained crisp even at the end of my meal, when I had dug them out of the bottom of the bag to finish off the stragglers.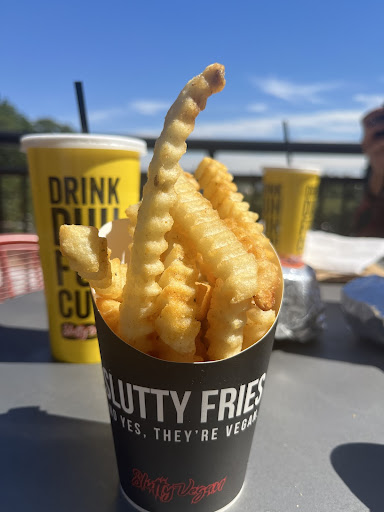 Of the desserts they offered, including sweet potato pie, banana pudding and King of Pops popsicles, I would pick the pie every time. Sourced from First Batch Artisan Foods, the 3-inch mini pies are just enough to satiate the sweet tooth with their cinnamony potato puree and firm crust.
Students Skip the Sluttiness
Cole chose the perfect location for this branch on Baxter Street in the meeting point between the University of Georgia campus and Greek housing. But according to Rosario, the Slutty Vegan staff sees older adults more than college students.
My guess is because Raising Cane's found that spot first, and broke students pulling all-nighters are going across the street there. Slutty Vegan's $16 meals can't compare to the $8 chicken sandwich and fries combo at Cane's. The after-midnight closing hours haven't traveled from the Atlanta locations to Athens, which shuts down at 8 p.m. or 9 p.m. and is closed on Sundays and Mondays. Cane's hosts customers until 1-3:30 a.m. daily.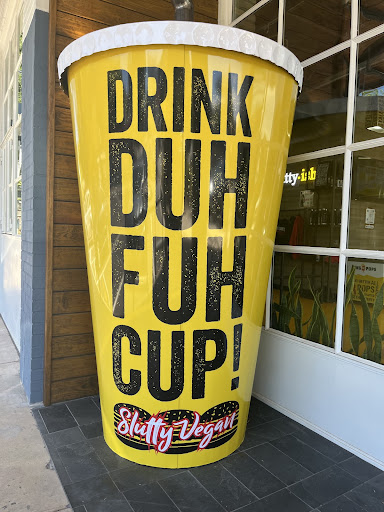 Slutty Vegan has recently tried to seduce a younger (and cheaper) demographic by adding kids meals, which offer burger or chicken tender meals for $13. The Athens location specifically promotes their Big Dawg (a plant-based bratwurst topped with sauerkraut on a pretzel bun) on Georgia football game days.
Rosario said they also have plans in the works to begin implementing a student discount or free desserts for those who show their game tickets.
Until then, Slutty Vegan will likely remain the option students will only visit during parents weekend, when dad will pay to support mom's new vegan diet.
De Turner is a fourth-year journalism major and sport management minor.