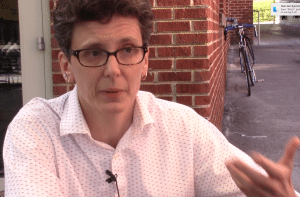 Athens, GA — The Inclusive Health Council, a group sponsored by (University of Georgia LGBTQ Faculty/Staff Organization) GLOBES, is working to create a safe provider guide. The guide would include a list of businesses and professionals, mostly in the health care industry, that are welcoming of LGBTQ customers.
"If you want to go to a doctor or another medical professional that you know is welcoming to LGBTQ people, then you make that choice instead of going to some one who isn't," said Globes Chair Deirdre Kane."That will help in the long run too because it sends a message with every individual's choice."
The group working on this guide includes individuals from the College of Public Health, the School of Social Work and a nurse from the Athens Nurses Clinic.
"We pulled together a really good group of people who are interested in seeing this happen," Kane said.
There will be a protocol for health care providers on how to create a safe space for the LGBTQ clients.
Ground work for the guide began last fall and it is still in the beginnings stages. The IHC hopes to have an initial guide posted by this summer. This guide will be published on a separate website and it will also include businesses that handle legal and financial services.
"We are trying to cover all aspects of daily life so people have a place to go," Kane said.
By SK Bowen