Not everyone will be able to keep away from crime but with sport programs available to the youth, crime rates have a chance to decrease and kids will have a chance to have a future.
Why It's Newsworthy: Youth in the Athens area reflects the future of Clarke County. After learning the statistics regarding sports reducing crime rates, Clarke County has a chance to reduce its youth crime rates by .05 percent in three years.
The name of this organization can be heard at many events with a DJ, but what the YMCA does goes beyond a classic song to sing to.
The YMCA offers programs that allow kids to participate in events that they would never have had the chance to do if they had not become members. But where does the YMCA come into play to reduce youth crime rates?
After discussing this issue with a former sports director at the Robert D. Fowler YMCA, Tori Watson explained her thoughts on what her programs did for kids who had troubled lives back home.
"A huge focus of the Y are the kids, because kids grow and make their own families which in turn shapes our community," said Watson. "I have no doubt that our youth programs influence kids in a dramatic way."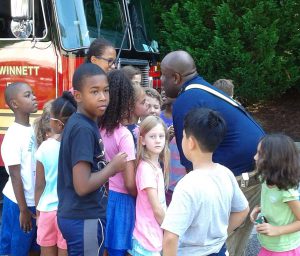 Watson shared a story about three boys who grew up in a troubled home but were able to turn their lives around due to playing sports.
"I had them in my soccer group for one week and decided to put some trust in them and let them lead a drill group," said Watson. "They did amazing and every week in sports camp after that they wanted to lead a group because they weren't given the chance to be bored and cause trouble."
In addition to positive youth organizations, The Boys and Girls Clubs of America in Athens, Georgia, also makes a huge impact on kids and teens. According to its website, "73 percent of low-income members ages 12 to 17 who attend the Club regularly say they earn mostly As and Bs, compared with 69 percent of low-income youth nationally."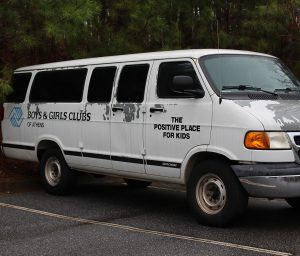 Knowing these youth programs are made available for kids here in Athens, the opportunity to introduce them to the programs are just a phone call away.
Aside from youth sport programs, the importance of middle and high school sports can also have huge impacts on the youth in Athens. Jon Ward, the Athletic Director at Clarke Central High School shared his thoughts on sports having an impact on students.
"Athletics at a young age allow them to use their time wisely and stay out of trouble. Sports can build a sense of teamwork and promote self-discipline which will stay with the student-athletes for a long time," said Ward.
National Study Shows Evidence
A study from the University of Michigan showed schools with higher sport participation rates had lower serious crime rates and suspensions. This study was conducted by Philip Veliz, a postdoctoral student at U-M in the Substance Abuse Research Center.
The study sampled 1,200 public high schools and was followed through 2006. The results showed the sports participation rate was 39.8 percent in 2003. Three years later, the participation rate jumped up to 42.4 percent. "Within those years, the numbers told us that if sports participation rates increased by 10 percent, serious crime incidence rates would drop by .05 percent and suspension rates would drop by 0.1 percent," according to Veliz.
The opportunities and programs in Athens are made available to our youth but can only be utilized if we act on them. Crime rates have a chance to decrease and improve the future of Clarke County, making that a positive impact for everyone.
Hunter Konuszewski is a senior majoring in journalism in the Grady College of Journalism and Mass Communication at the University of Georgia.