It's a rainy Monday in Northeast Georgia! We'll be keeping you updated on the weather warnings throughout the area today.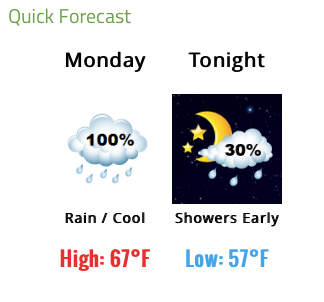 Election day is tomorrow in Northeast Georgia! Grady Newsource has a wrap-up of where you can vote and who's on the ticket for each county.
It's not too late to sign up for this year's Hunger Bowl with the Northeast Georgia Food Bank. Reporter Abby Jessen is getting an update on this year's Hunger Bowl and where you can donate this season.