A University of Georgia student is preparing to defend his undefeated streak in a local boxing match this month. The series is called "Friday Night Fights" and features amateur boxing matches in the Athens Arena in Bogart, GA.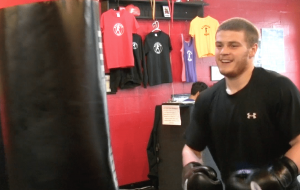 Brian Barron, a junior criminal science major from San Mateo, California has been boxing with Keppner Boxing Gym's Head Trainer Keith Keppner since August. His next match on March 31st will pair him with another amateur boxer who is also 2-0.
Barron is hoping at his upcoming fight he will walk away with a total knockout.
"I had my first fight back in December and it went very well, I was pretty close to getting a TKO," says Barron, "I'm hoping to get a knockout or TKO this time…I'm excited and ready to go."
Coach Keppner believes Barron's fighting style reminds him of his own, one that is exciting and explosive.
"He's a very tough young man, he's in shape, [he] hits hard, exciting fighter," says Keppner, "very promising how he's going to be doing, he's only had two fights but he's coming along nice."
The upcoming match has Barron watching his diet and following an intense workout regimen. His training sessions are six days a week, for about an hour to two hours each session.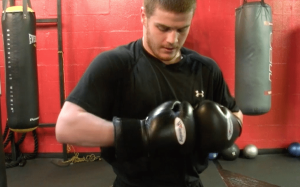 The time he puts in the gym has also earned Barron a second family. The people he met while training quickly replaced the lack of friends and family he had in Athens upon moving here.
Keppner says being a coach is incredibly rewarding, and feels that he is lucky to train boxers like Brian.
"A coach affects so many lives within a year," says Keppner, "It's wonderful to see that law of reciprocity where you give so much and get so much back."
To see Barron and other local amateur boxers, head to the Athens Arena in Bogart.
By: Cassie Daigle