This year the Student Merchandising Association's annual fashion show donated its proceeds to Project Safe, an Athens-based nonprofit organization working to end domestic violence.
SMA hosted their Spring 2021 fashion show on Thursday evening on the back patio of the Taylor-Grady House. Twenty-four models walked down a 19th century staircase in fashions inspired by the Netflix TV show, Bridgerton. The Victorian Dreams themed show married vintage and couture in an array of Bridgerton inspired designs.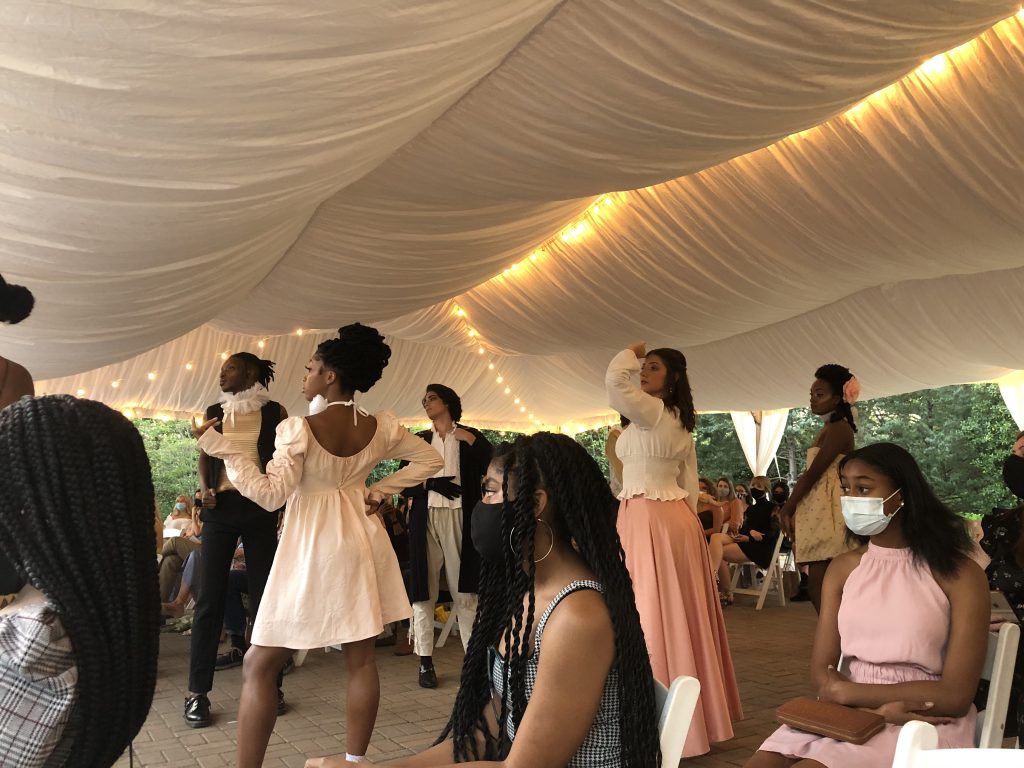 Fashion shows in Fashion Weeks across the world set the trends that ultimately trickle down to everyday consumers, but the clothing worn on the runway is typically only used a handful of times. Most of these items end up in museums or the fashion label's archives, rather than being worn practically.
SMA's fashion majors premiered clothing items similarly artistic, but in supporting Project Safe, SMA brought their support to more sustainable fashion practices as well.
Not only is Project Safe an organization which provides crisis intervention, supportive services and systems change advocacy, it is also a thrift store. The store supplies Project Safe's clients with clothing needs, but is also open to the public. The organization's website says that "thrifting at our store is good for the environment and your wallet!"
Thrifting brings a longer life to clothing items that have already been used, postponing the journey of a piece of fashion to a landfill. Unlike fast fashion, which promotes quick turnaround in manufacturing, selling and discarding clothing, thrifting is a sustainable way to change one's wardrobe.
SMA currently helps Project Safe with its thrift store's Instagram, putting together outfits from the donated clothes. These posts encourage people to thrift, rather than buying fast fashion items which are more detrimental to the environment. SMA's members model outfits that show how trendy thrifted clothing can be, helping to form a new, stylish identity around buying used clothing.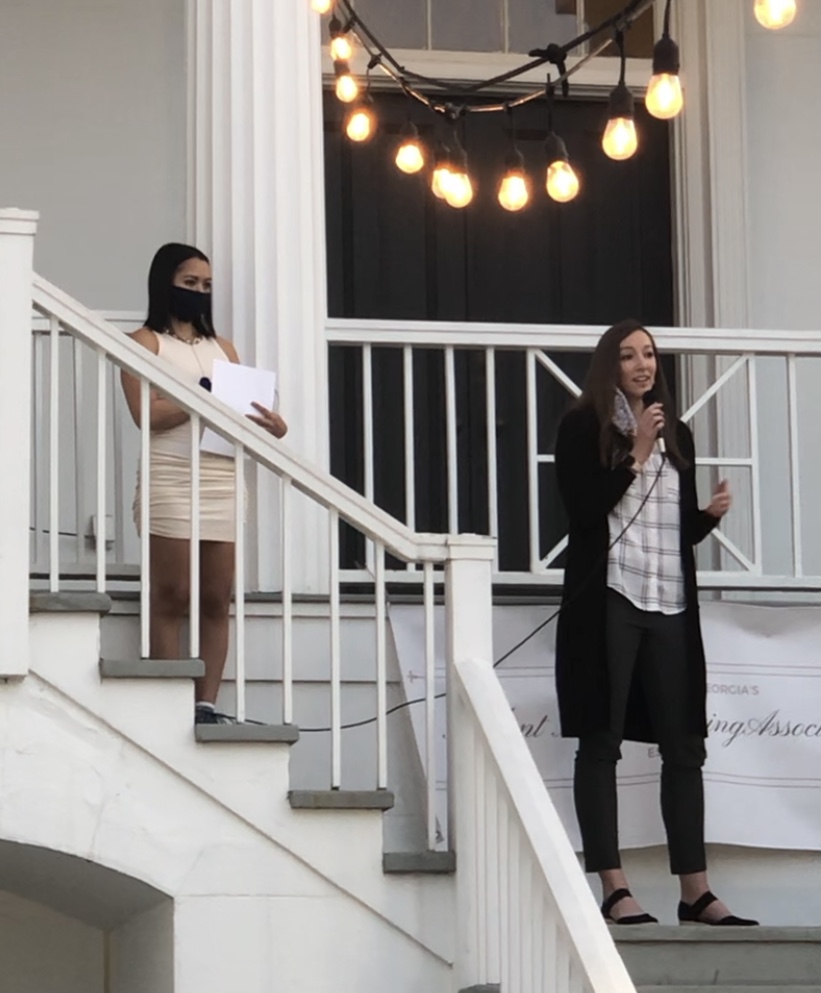 The yearlong partnership between Project Safe and SMA reached its latest peak at the Victorian Dreams fashion show.
Mary Haddin, a Project Safe representative, spoke during intermission.
"It's so good to see fashion at its best," Haddin said. "It's so empowering, and that is exactly what we aim to do at Project Safe."
SMA's fashion majors brought the world of high end fashion to Athens on Thursday, while also empowering this non-profit thrift store and offering the night's proceeds to the people that Project Safe advocates for.
"We really believe that everyone should feel safe in their homes and safe in their relationships," Haddin said. "It's events like this that really help us move our mission forward."
Jostlyn Lord is a senior majoring in journalism in the Grady College of Journalism and Mass Communication at the University of Georgia.