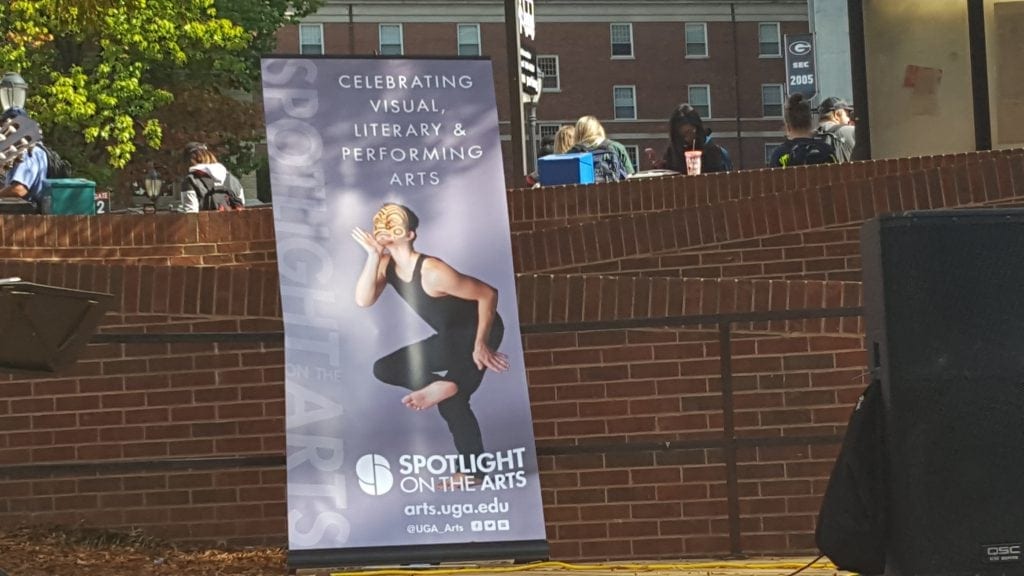 The Spotlight on the Arts Festival took place Thursday at Tate Student Center at UGA. Students from all different areas of campus including: Hugh Hodgson School of Arts, Lamar Dodd, School of Dance, and more are showcasing their talents at Tate Student Center. Today is the second of a twelve day festival celebration.
"The intention of the Spotlight on the Arts Festival is to just showcase things that already are happening at UGA throughout the year" – Camie Williams, Public Relations Coordinator of Arts in the Provost Office.
There are more than one hundred events and exhibitions happening over this twelve day period. Thirteen are happening today.
"The students organize, [and] the students put on their own shows. They just get a chance to show people who don't normally get to see it" – Williams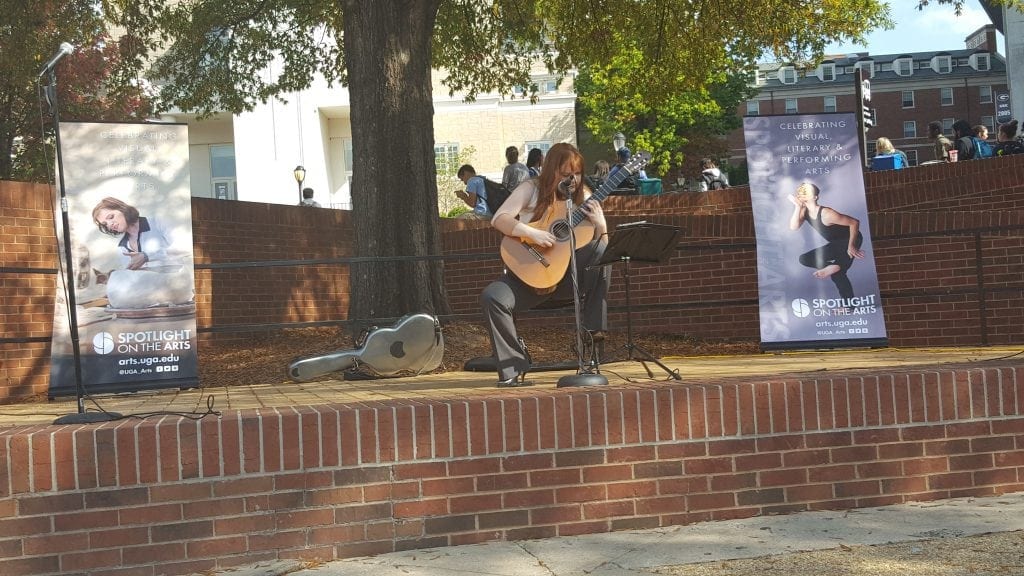 There are exhibitions happening all over Athens. Some will take place at the State Botanical Garden, Grady College of Journalism, and the Georgia Museum of Art. The Arts Council hopes to engage students through events like "Arts and Environment", where they can engage students who may not always be involved in the arts.
"We can thread it (art programs and events) throughout our campus – that's the intention" – Williams
The Arts Council is a group that includes twelve units on campus. Franklin College hosts a majority of the Art Council departments including the Department of. The festival is from November 2nd- 13th. For more information on the Art Council's upcoming events click here.
By: LaPorsche Thomas
Follow us on Twitter, Instagram, and Facebook @GradyNewsource.