Several residents of the Summit Apartments on Barnett Shoals Road woke up to an unwelcome surprise on Feb. 6 when they realized someone had broken into their vehicles. Athens police said these victims were part of a larger string of break-ins perpetuated by three individuals, who were arrested later that day.
Police said the suspects broke into an unidentified number of cars at the Summit Apartments, then moved to the Woodland Apartments, which is located about a mile up the road. That's when a resident of the Woodlands saw the suspects in action and called the police.
Grady Newsource became aware of the situation when at least five students commented on a Facebook post about the break-ins. Interestingly, several students reported that invaluable items, like napkins, had been stolen. Other students reported that their purses had been emptied out.
"They took my entire wristlet wallet, which had $300 worth of gift cards, $60 cash, all of my IDs from various places," resident McKensie Martin said.
"Responding officers located one male, Carlos Long, in a vehicle that contained marijuana and two firearms, one of which had just been stolen from a vehicle on Stratford Drive," said Athens-Clarke County Detective Nathaniel Franco.
According to Franco, Long is a convicted felon who had active probation warrants. He was taken into custody at the scene.
The other two offenders, later identified at Jernarious Sims and De'Lon Dillard, fled the scene on foot. On Monday, Detective Franco received the following warrants:
22 arrest warrants on Carlos Long, including 20 counts of entering auto, one count possession of marijuana, and one count of possession of a firearm by a convicted felon
21 arrest warrants on Jernarious Sims, including 20 counts of entering auto and one count of false report of a crime
20 arrest warrants on De'Lon Dillard for 20 counts of entering auto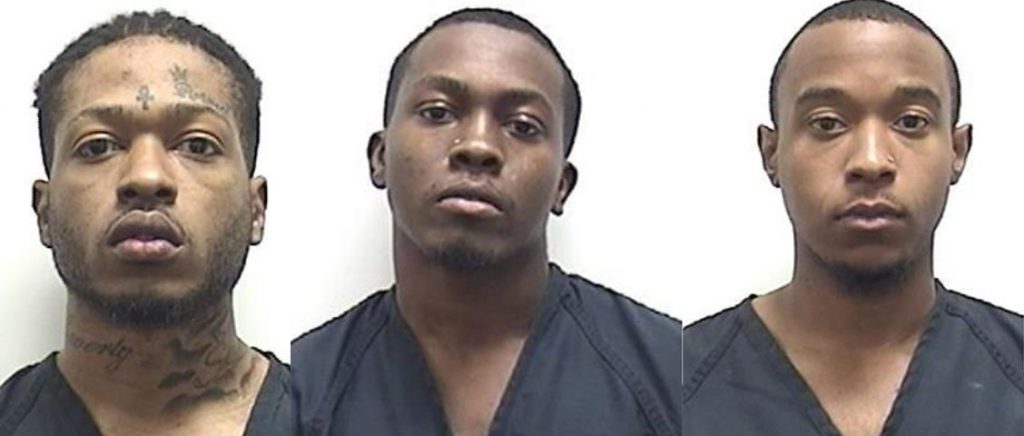 Martin and several other victims were able to get back the items that were stolen.
"They had, I guess, this room set up of everybody's stuff…and there was just computers, guns, drugs, every type of Ray-Ban glasses, like you know, it was just insane to see the amount of stuff people leave in their cars," Martin said, after a conversation with police.
According to Detective Franco, detectives are working on linking these three individuals to other entering auto incidents that occurred in January and February. Sims has already been identified as the offender who stole items from a vehicle on Sussex Drive on Jan. 22. Dillard has also been identified as the suspect in an entering auto incident on Martha Drive last month. Warrants are pending for that incident.
Sydney Heiberger is a senior at the University of Georgia pursuing a bachelor's in journalism.