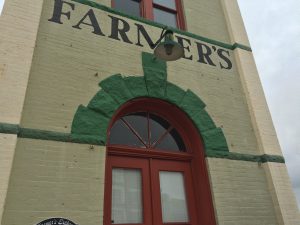 Athens – Investigations are underway into the death of UGA student Philip Carpenter. Carpenter was found dead in his downtown apartment yesterday afternoon. He was 23 and lived in Farmer's Exchange Lofts Apartments downtown.
Athens Clarke County Police responded to a call about a dead person at 12:30 yesterday afternoon. According to the police report, the roommates of the victim said they last saw him at 11 p.m. Tuesday night when he came back from work. The roommates went into Carpenter's room yesterday and found him slumped over the ladder that leads to the loft in his bedroom.
Sarah Swanson worked with Carpenter for two years. And she says it still hasn't quite set in yet. "My boss called me and I was like 'what…is this real?' I was totally dumbfounded," Swanson said.
Swanson said no one could deny Carpenter's bubble personality. "He would always light up a room. You couldn't ever be mad around him, he was just such a good person," she said.
Local police say nothing can be done until the autopsy is back from the Medical Examiner's Office.