Beginning in high school, the sounds of coughing, sniffing, heavy breathing and dishes clattering triggered a pain-like reaction for Angelise Sleeman.
Sleeman, a fifth-year jewlery and metals major, learned she had misophonia. Misophonia, or selective sound sensitivity syndrome, is a disability related to hearing where certain sounds cause a strong reaction.
While in high school, Sleeman was not able to speak freely about her disability and felt uncomfortable with it. However, after being nominated for the Speakers Bureau her freshman year in 2015, Sleeman saw an opportunity to speak up.
"I really feel like misophonia is severely underrepresented and it just needs a speaker, it needs a voice," Sleeman said.
Why It's Newsworthy: The Speakers Bureau is a branch of the Disability Resource Center at the University of Georgia. Made up of students in the DRC, the organization is a way for students to educate others about disabilities and accessibility.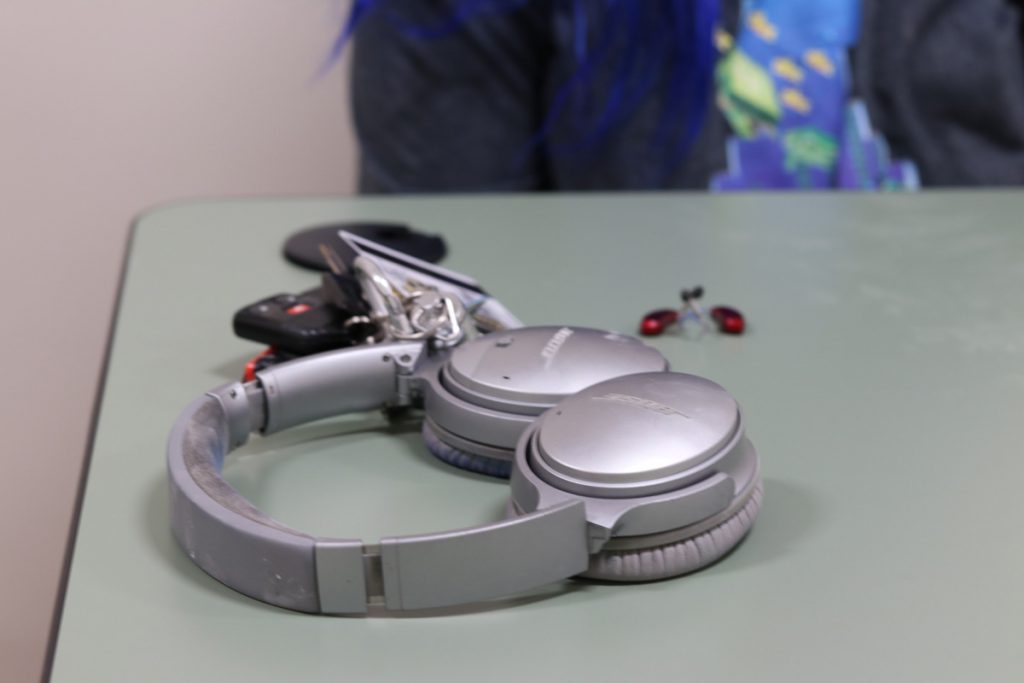 Through this organization, students from different backgrounds have grown comfortable in talking about their varying disabilities and strive to educate others about their experiences.
Like Sleeman, Lili Byce, a senior political science major, has felt like her disability is not always understood. Byce has a disability called lupus, an autoimmune disease that affects her mobility.
"Most people don't know about lupus, and [talking about] it really helps me and people around me understand it," Byce said. "They understand me better, they understand how to help me or they understand why I can't do certain things."
Providing an Outlet
In fall 2018, there were 38,652 students enrolled at the University of Georgia, according to the UGA Factbook. Of this total, there are about 1,900 students registered at the Disability Resource Center, according to Leigh Jagor, senior coordinator at the DRC.
The DRC, formed in 1985 and located in Clark Howell Hall, "strives to ensure a welcoming, empowering, and servant approach to supporting the students and the faculty members," said Stan Jackson, Director of Student Affairs Communications and Marketing Initiatives, in an email.
The DRC sometimes collaborates with other departments on campus, such as the Equal Opportunity Office and Office of Emergency Preparedness, to engage students with disabilities who may need assistance. An example is an email sent by all three departments every semester for people to self-report their disabilities in case of emergencies.
Each semester, UGA students, faculty and staff receive an email about self-reporting disabilities in case of an emergency. The email comes from the UGA Disability Resource Center (DRC), UGA Equal Opportunity Office (EOO) and UGA Office of Emergency Preparedness (OEP). (Thread)

— Anika (@anikachat) April 4, 2019
However, the DRC Speakers Bureau operates within the DRC and students become part of it after registering with the DRC. Depending on when they entered the Speakers Bureau, they were either nominated by someone within the DRC or chose to join. For example, Sleeman was nominated by her coordinator and has been a part of the organization since.
Among these students, a fraction are part of the DRC Speakers Bureau. About 10-12 students, including Sleeman and Byce, attend workshops regularly and speak to others about their disabilities.
Students involved in the Speakers Bureau identify with a range of disabilities, both mobility and learning-related. These students can attend workshops held about once a month. Classrooms around campus hold panels and classes where Speakers Bureau students engage with other UGA students, faculty and staff about disabilities and inclusivity.
Getting Comfortable
A goal of the organization is to educate UGA students and faculty about disabilities and accommodations on campus. Some students involved in the Speakers Bureau have rare or less-talked about disabilities and want to educate others about them.
"There's a lot of stuff when you have a disability you don't think about as much," Byce said. "If you have a physical or mobility one like I do, you don't really…know so much about the experience of someone else who has something like ADHD which is a learning one, so we learn from each other too."
Byce became involved in the Speakers Bureau in spring 2018 and was nominated by her coordinator and Molli Goggin, a senior coordinator at the DRC in charge of the Speakers Bureau.
Byce speaks openly about her disability because she accepts it as a fact of life. Speaking with family and friends about her disability helped her become more comfortable talking about it.
"There are other people, other students who are a lot less comfortable with it and would prefer it be kept a lot more confidential and on the down-low," Byce said. "For me, since I can't really…hide it, it's something you can tell, you just watch the way that I walked, watch the way that I moved and tell that I couldn't pick up heavy things or push very heavy doors."
For Tyler Burrell, third year international affairs and communication studies major, the opportunity to educate people about her lesser-known disabilities has been an asset.
Burrell has Ehlers-Danlos Syndrome, a rare disorder affecting connective tissue where the collagen in her body is either faulty or insufficient. Additionally, comorbidities Burrell has are Postural Orthostatic Tachycardia Syndrome, which can cause fainting, and gastroparesis, or partial stomach paralysis.
According to Burrell, her disabilities affect her more physically than mentally, and she requires "the whole shabang" of accommodations such as extended testing time, food and drinks in class and ADA-accommodated housing on campus.
"Because so many of my conditions are on the rarer/less-known side, I view it as an opportunity to educate people and raise awareness of conditions that people have likely never heard of before," Burrell said. "It's not cancer of cystic fibrosis or MS, anything that's more prevalent…nothing that I have is one of the things people think of."
Speaking Up
According to an email from Jackson, a challenge the DRC faces is destigmatizing the term disability. The primary method students in the DRC Speakers Bureau use to educate people about disabilities and destigmatize the term is speaking at panels and in classrooms to students and faculty.
Common groups Speakers Bureau students speak with are First Year Odyssey Seminars, pre-medical students, psychology students and graduate students, as well as any other classes instructors invite them to.
To prepare for these speaking engagements, some of the workshops Speakers Bureau students attend relate to learning the best ways to communicate about disabilities as well as public speaking techniques.
Although public speaking is a daunting activity for many people, Burrell enjoys it and describes herself as outspoken about her disabilities.
I have just always been big about being my own biggest advocate and I'm not really shy about talking about my disabilities and how they affect my experience," Burrell said.
While no specific panel or classroom talk sticks out as most memorable to Burrell, she says she appreciates everyone's open-mindedness and willingness to ask questions. For Burrell, these talks serve as a method to normalize disabilities.
There are not a set number of panels each semester, so Speakers Bureau students speak to classes and at panels as needed or wanted, according to Sleeman.
For Sleeman, speaking twice to a class of teaching assistants has been the most memorable speaking experience.
"So not only are they interested and wanting to make sure that their class is inclusive, but I feel like we are setting the tone for what's okay and what's not okay before they even get into the classroom," Sleeman said.
Students with disabilities may require a variety of accommodations depending on their specific needs, such as the paratransit vans, accommodated absences and accessible desks and chairs. Madi Abuhazim, a senior communications major, requires a specific desk and chair in some of her classes and utilizes the paratransit vans.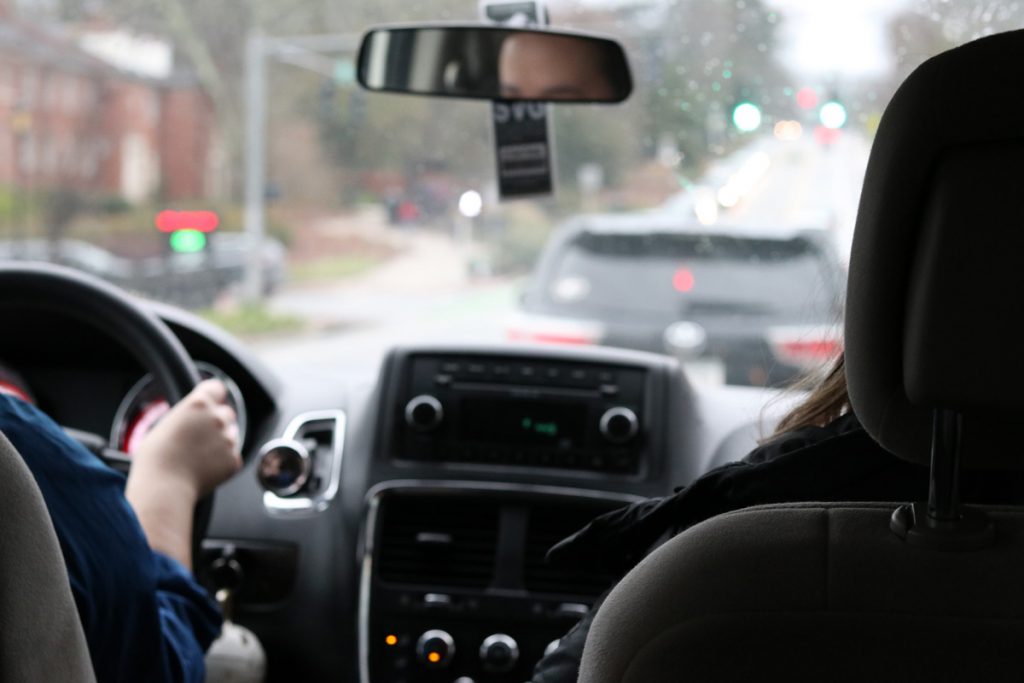 Even though the paratransit vans and desks are present all over campus, students with disabilities sometimes have issues explaining these accommodations to classmates and faculty.
Throughout her college experience, Sleeman has had issues with some of her professors and hopes that speaking to new teaching assistants can curb this for other students with disabilities.
"I've had TAs and instructors be disrespectful and dismissive to my disorders and I feel like if you can talk to them sooner rather than later, we can prevent situations like that," Sleeman said.
For Speakers Bureau students and the DRC, these types of conversations can aid both students with disabilities and their instructors.
"Students should not feel inhibited or ashamed in seeking assistance and faculty should not see accommodations and accessibility as a burden," Jackson said in an email.
Clarifying Misconceptions
Several students in the Speakers Bureau not only speak about their disabilities for their own sake, but to give a voice to students who may be in similar situations.
"I think there are just a lot of misconceptions surrounding disabilities and people with disabilities and anything that I can do to help change that, not only for my own experience but for other students is an opportunity that I am more than willing to make the most of," Burrell said.
Since many disabilities are "invisible" or learning disabilities, surface-level differences can be even harder to detect. Despite how noticeable a disability might be, Burrell stresses the commonalities between everyone.
"Just because there is something that distinguishes me as a little bit different, at our core we really are not that different," Burrell said.
Anika Chaturvedi is a junior majoring in journalism in the Grady College of Journalism and Mass Communication at the University of Georgia.