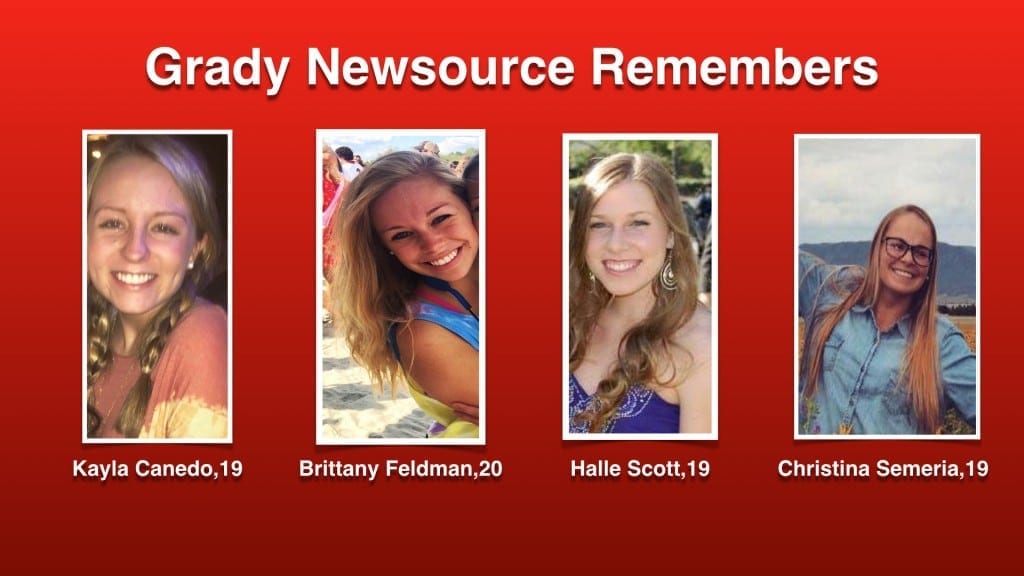 The four University of Georgia students who lost their lives in a Wednesday night crash have been identified. They were:
Kayla Canedo (19), Alpharetta
Brittany Feldman (20), Alpharetta
Halle Scott (19), Dunwoody
Christina Semeria (19), Milton
Georgia State Patrol has said that Semeria was not wearing a seatbelt.
Agnes Kim the driver (21), from Snellville is still hospitalized at Athens Regional Medical Center.
The driver of the other car, a Chevrolet Cobalt has been identified as Abby Short (27) from Demorest.
She was transported to Athens Regional last night and was released this morning.
Troopers do not suspect that alcohol was involved in causing the crash.
According to the GSP, "The crash occurred around 8:55 PM on April 27. The initial indication is that a white Toyota Camry was traveling northbound on GA 15. For unknown reasons, the Camry traveled into the southbound lanes and was struck on the passenger side by a blue Chevrolet Cobalt."