Coworking spaces may be the new solution for the growing independent workforce in Athens. It is expected that more than half of the American workforce will be doing some type of freelance work by 2027.
Why It's Newsworthy: According to a study by Coworking Resources, the number of coworking spaces worldwide is expected to increase by 42% from 2019 to 2022 and reach an estimated 25,968 coworking spaces. Athens is home to four coworking spaces where independent workers are able to work with others and build community.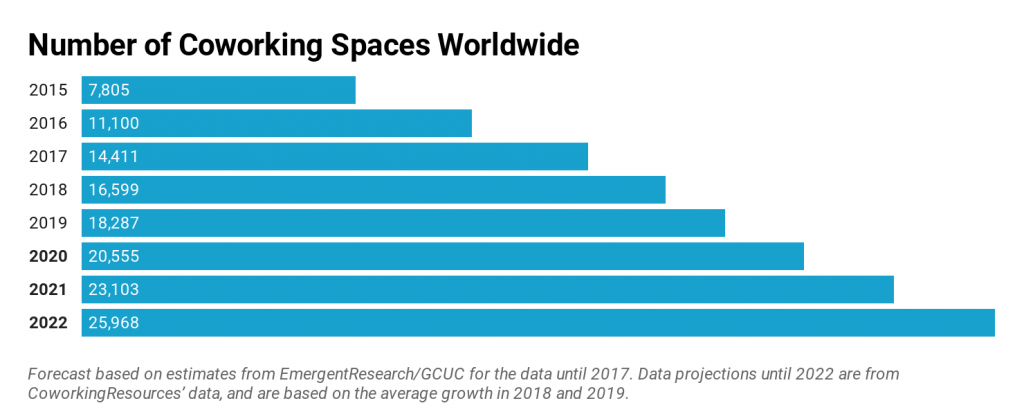 In Athens, there are four coworking spaces, The Hatch, Athensmade, UGA's Innovation Gateway space and Nitch.
Erin Stricklan is the community manager at Nitch and says that people choose to come to coworking spaces for the networking opportunities and sense of community that people who work from home offices don't get.
"They were just like, 'Man, I need to get out of the house. I need to be with community. I need to meet people. I need to socialize with people at lunch,'" said Stricklan. "Community is like the biggest part, and there's no distractions of being home. I think those are the top two reasons people would want a workspace outside of the home."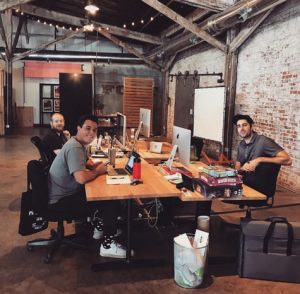 Although coworking spaces are becoming more common, a survey by And.Co shows that home offices are still coworking spaces' top competitors with the majority of freelancers working from home most of the time.
Shannon Bell, an Athens-based freelancer who works in technology support, says she likes the flexibility of freelance work that allows her to care for her daughter. Bell works from her home office and says it's sometimes hard to not become distracted, so she occasionally goes to coffee shops to get some work done.
"The whole idea of working how you want to work and where you want to work, it makes people a lot more productive, but it's hard to unplug sometimes," she said. "I'll catch myself looking at my emails after I've worked a full 40-hour week."
According to research done by Haworth, people who work from home for long periods of time can suffer negative effects on their work performance. These issues include the inability to have boundaries between work and personal life, which leads to excessive working hours, as well as social isolation.
Some people, like Bell, still choose to work from home, but other independent workers will decide that a coworking space is better suited for their needs.
The surprising thing that we realized is that there is a huge appetite for a coworking space in town," said Stricklan. "I think December and January have been our biggest months yet."
She attributes the growth of the coworking spaces in Athens to the transient nature of the city, the budding startup culture in Athens, and the growing need for independent workers to have people around them.
According to a coworking survey administered by Deskmag, people choose coworking spaces based on its atmosphere, interaction opportunities and the sense of community it provides.
"I've learned that people just really want to feel like they belong somewhere. As long as I can do my best at making people feel welcome, I think it's doing its job," Stricklan said.
Lauren Malek is a senior majoring in journalism at Grady College of Journalism and Mass Communication.