The Barrow County Department of Leisure Services has announced the opening of a new dog park at Victor Lord Park in Barrow County as part of a park facilities expansion.
The dog park is one acre in total land and is located at the southeast corner of Victor Lord Park at 175 Second St. in Winder.
Why It's Newsworthy: This is the first dog park ever to be constructed within a Barrow County Park.
The Dog Park
The land that the dog park is constructed on is split into two sections that are separated by a fence.
"It separates into two sides. One side is for dogs that are under 40 pounds, while the other section is for dogs that are over 40 pounds," said Dan Magee, director of Barrow County Leisure Services.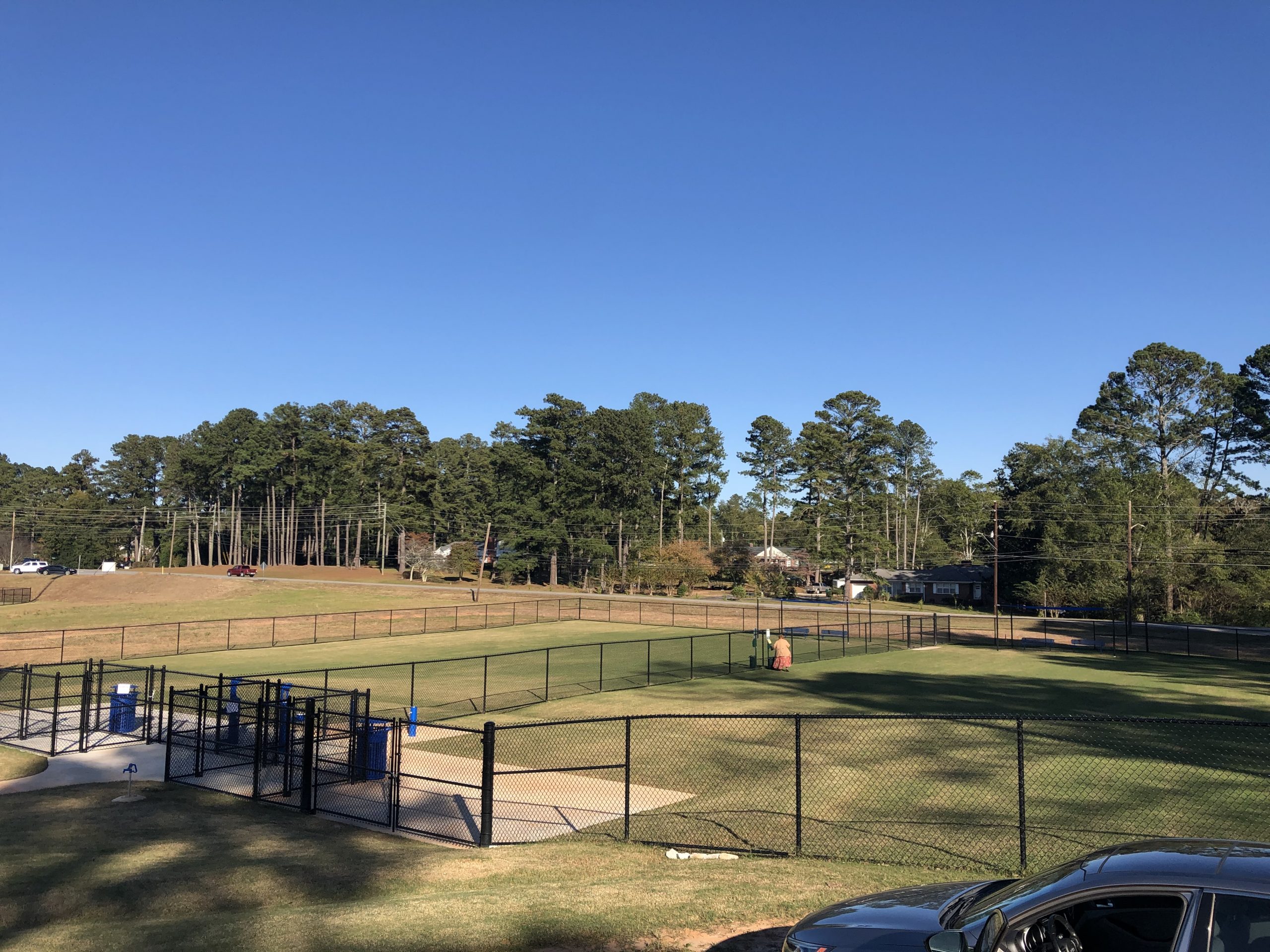 Within each fenced in section, dog owners can find water fountains for themselves and for their dogs to drink from. Waste bags and dispensers are also available, so owners can clean up after their dogs.
Benches in shaded areas are provided for owners to sit on while their dogs play.
How the Dog Park Was Approved
In 2016, the SPLOST Citizen Committee was formed so they can get citizen input on possible county projects. As a result of this committee, recommendations of projects are presented to the Board of Commissioners for approval.
"We have a SPLOST citizens committee, and as part of that, there was demand for added park facilities, and one of the main amenities was a dog park. Many of the neighboring counties such as Oconee and Athens-Clarke have dog parks but we did not in Barrow," Magee said.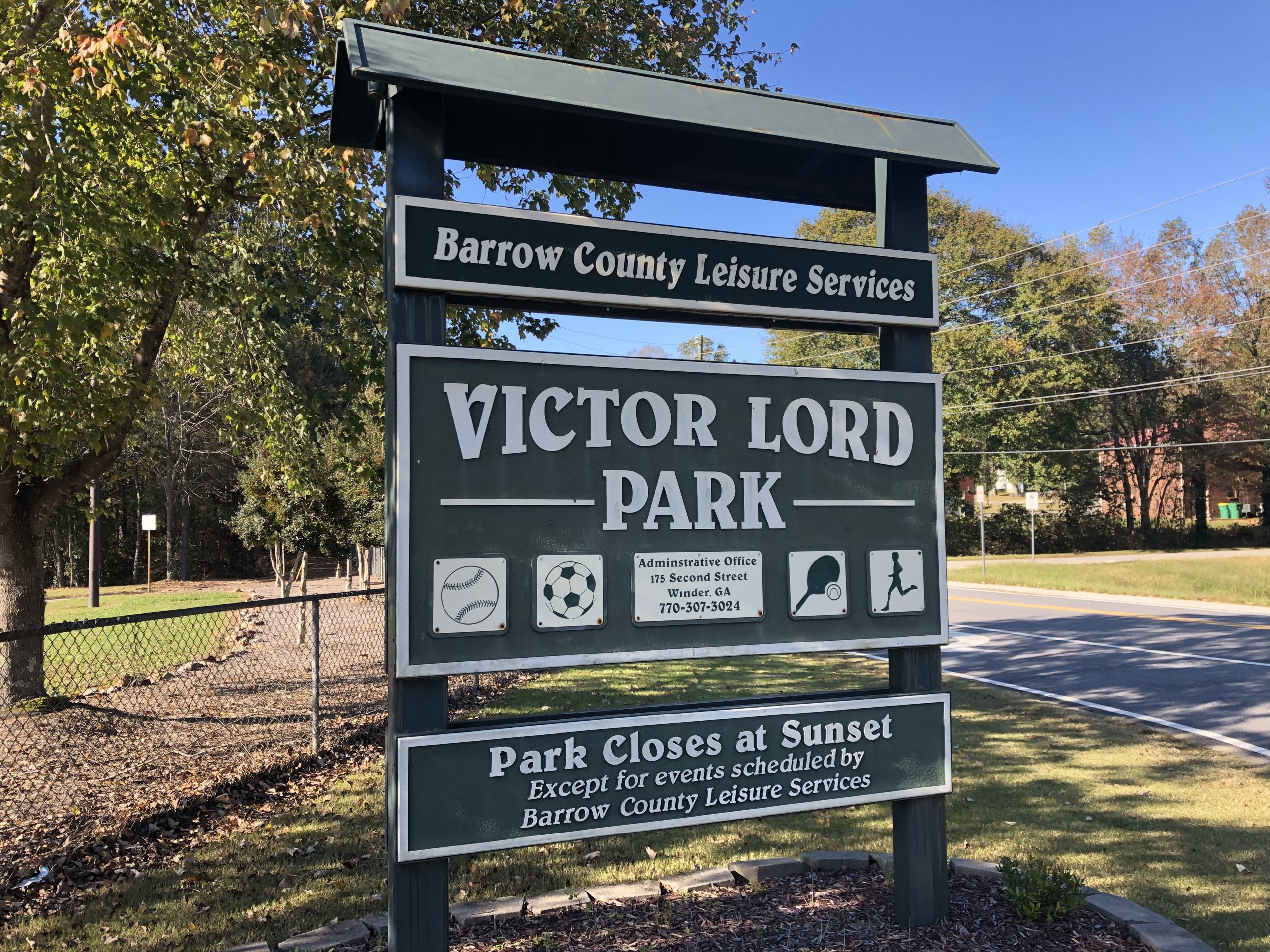 After the committee got citizen input and got approval from the Board of Commissioners, the expansion was set to begin construction. The expansion passed in 2018 and began construction in January of 2019.
Stephanie Gober Bramlett, the chair of the Citizens SPLOST Committee, saw immediate public support for the expansion when it was announced to the public.
"When the committee put our ideas together and announced them to the public, we immediately received strong support for the project," said Gober Bramlett.
According to the Barrow County Department of Leisure Services, "increasing park space and recreation options was ranked in the top five most important issues among community surveys as part of the 2018 Barrow County Comprehensive Plan Update."
Included in the added facilities are new football fields, baseball fields, tennis courts, walking trails, parking and restrooms.
Funding for the added park facilities at Victor Lord Park mainly came from SPLOST. They provided a total of $8.5 million for the expansion project, while $448,000 comes from a Capital Projects Fund.
Although the full expansion is not yet complete, the dog park is up and running for Barrow County dog owners.
Henry Fletcher is a senior majoring in journalism in the Grady College of Journalism and Mass Communication at the University of Georgia.