RABUN COUNTY, Ga. — In this mountainous northeast Georgia county, a crew of mostly volunteer firefighters has spent nearly a week battling wildfires as prayers for rain continue to go unanswered.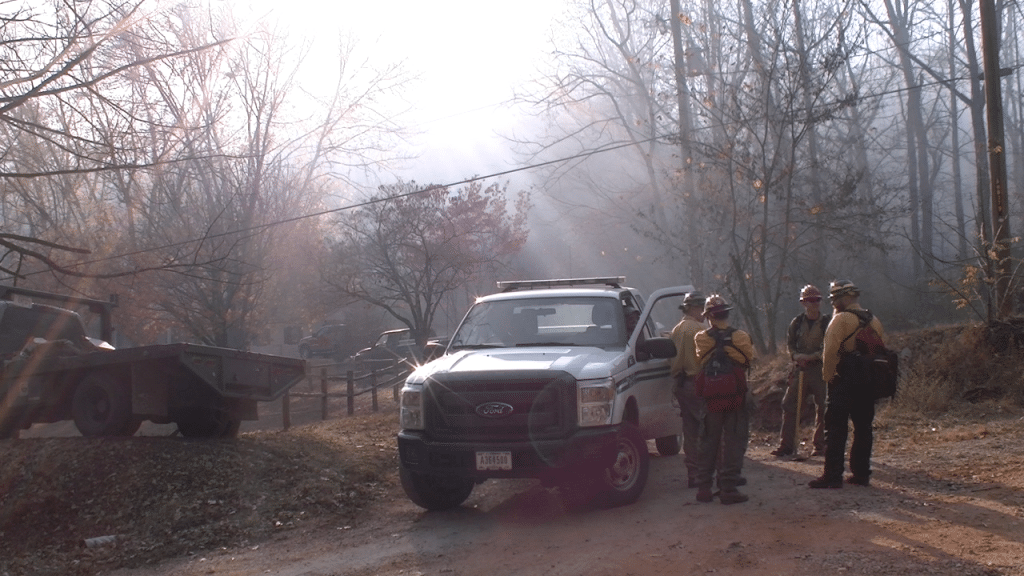 The fires in Rabun County, some of which are being investigated as arson, are part of a swath of forest fires across the southeast U.S. that have spewed smoke over Athens and as far south as Macon.
Firefighters with Rabun County Fire Services, working alongside the United States Department of Agriculture and fire departments from around the country, have desperately fought against the blazes around-the-clock to try and keep them from getting close to homes and businesses.
Assistant Fire Chief James Upchurch said Wednesday that these fires are like nothing he's seen before, and that they put an unprecedented strain on the department.
"We've been away from our families… It's been difficult at best. But, it's part of the job. It's what I do," he said.
The firefighters often take 12 hour shifts fighting fires, take 72 hours off, and then go back to it for another 12 straight hours.
It's not easy to keep all the volunteers fed and warm during cold November evenings, but an outpouring of support from the community has helped fix that.
On Wednesday, Mary Mazarky was looking through all the food and supplies that have been donated to the department since the fires started.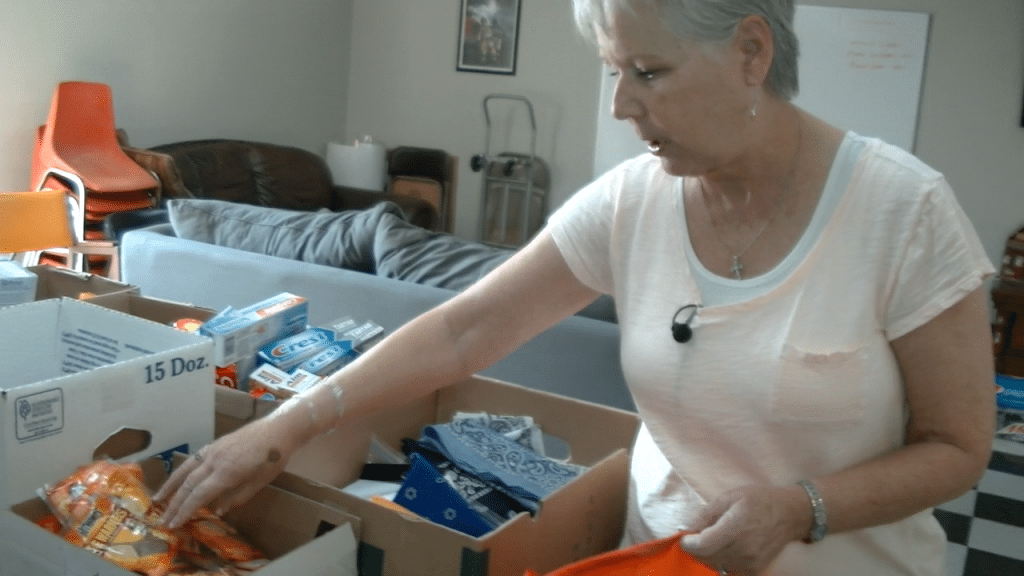 Protein bars, snacks, juice, hand warmers, toothpaste, batteries and backpacks were stacked on tables in a back room of the fire department, much of it donated by people in the community.
"Rabun County is one of those communities that always jumps in," Mazarky said.
The county's Office of Emergency Management posted on Facebook asking for donations, and so many people came by that at one point they had to shut down a jam-packed donation center.
"You have shown what a great community we live in," another EMA post said.