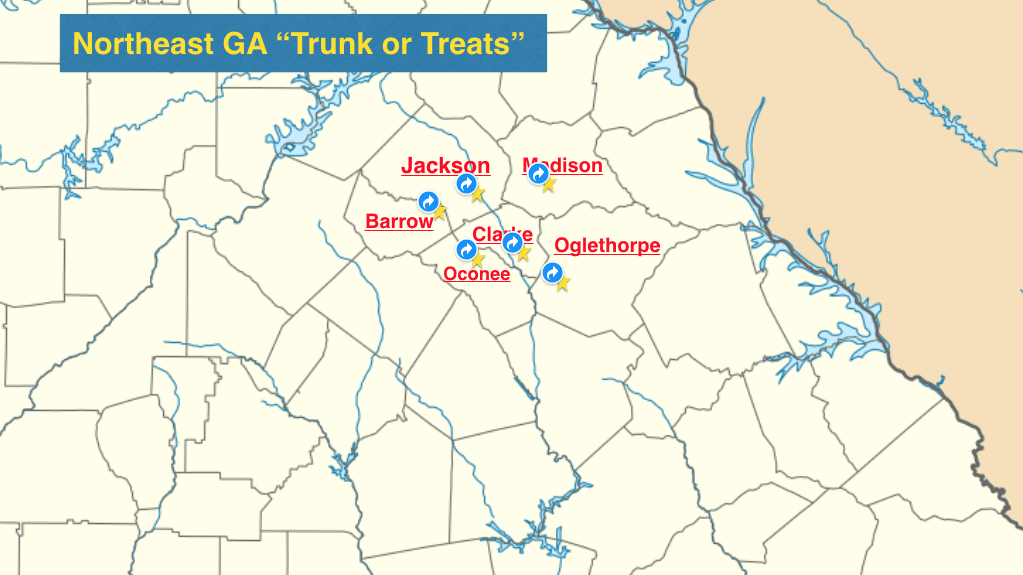 Various communities in the Northeast GA area will come together and celebrate Halloween with "Trick-or-Treat" festivities.
Jackson County will celebrate with a Halloween Walk taking place in downtown Jefferson.
The Shiloh Volunteer Fire Department in Madison County invites community members to join them for candy.
The Statham United Methodist Church in Barrow County will host a Trunk-or-Treat.
In Oconee County, Main Street will be designated specifically for trick-or-treating.
Athens-Clarke County Police and Leisure Services departments co-sponsor their annual "Trunk-or-Treat" event. Kids must wear costumes to participate.
Finally, the Oglethorpe County library is giving away candy to anyone in a costume up until 6 pm.
Follow Grady Newsource on Facebook, Twitter and Instagram.
By: Damisi Fawole