Athens, GA-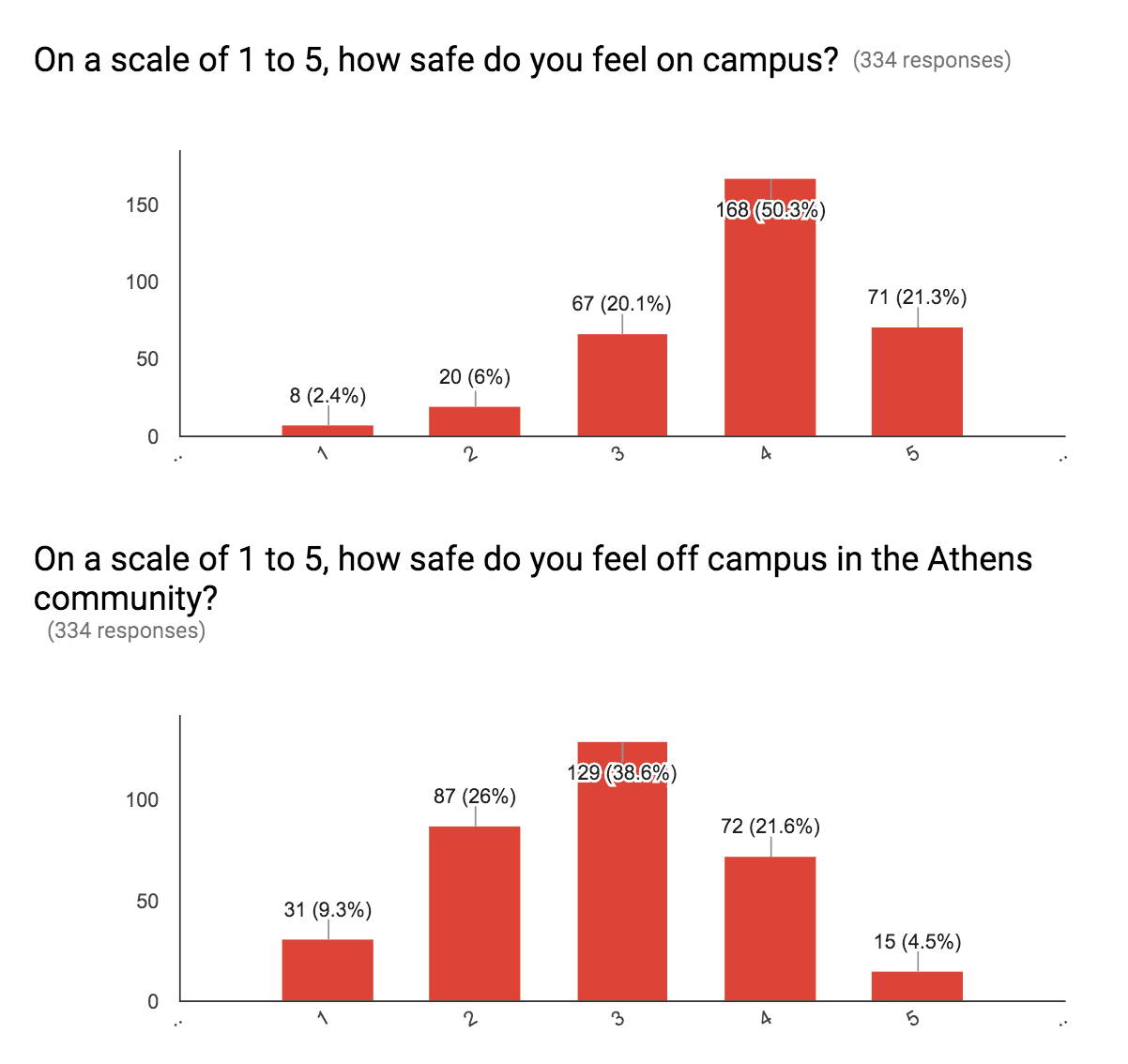 A survey from Student Government Association rated off-campus safety 3 out of 5.
According to Vice President of UGA Student Government Association, Houston Gaines, eliminating downtown discrimination and adding more lighting in the downtown area dominated the discussion at a meeting this morning.
Mayor Nancy Denson says that Athens will work aggressively towards making the community safer and more inclusive for UGA students. Local officials are looking into alcohol licensing laws to address the discrimination issue. Once this alcohol license restriction passes, establishments must have a clear and visible dress code sign that is applied to everyone. The alcohol license will go into affect Fall 2016 after officials figure out how to monitor compliance with patrons more effectively.
There is no formal commitment to improving lighting downtown as of now. First, local officials will conduct formal research to pinpoint weak lighting areas and take into consideration areas suggested by students. However, budgeting is an issue.
[youtube https://www.youtube.com/watch?v=RsADKHB-BO4&w=560&h=315]
This is the second meeting held between both governments to improve off-campus conditions for students. Last year, improvements included allocated funds of about $260,000 for increasing pedestrian sidewalks, implementing noise ordinances for greek houses, and determine citations or fines for underage drinking on the state level.
UGA's Student Government Association President Johnelle Simpson says he hopes this meeting will continue to extend the UGA tradition and experiences off-campus with the help of Athens government.
By Jazmine Calhoun