The Georgia Bulldogs and the Tennessee Volunteers will both go into this weekend's game with undefeated seasons. The Volunteers have a lot to prove when they travel to Athens for Saturday's matchup—history is not on their side in this rivalry. Here are five facts about the history of the Volunteers and Bulldogs to get ready for Saturday's game.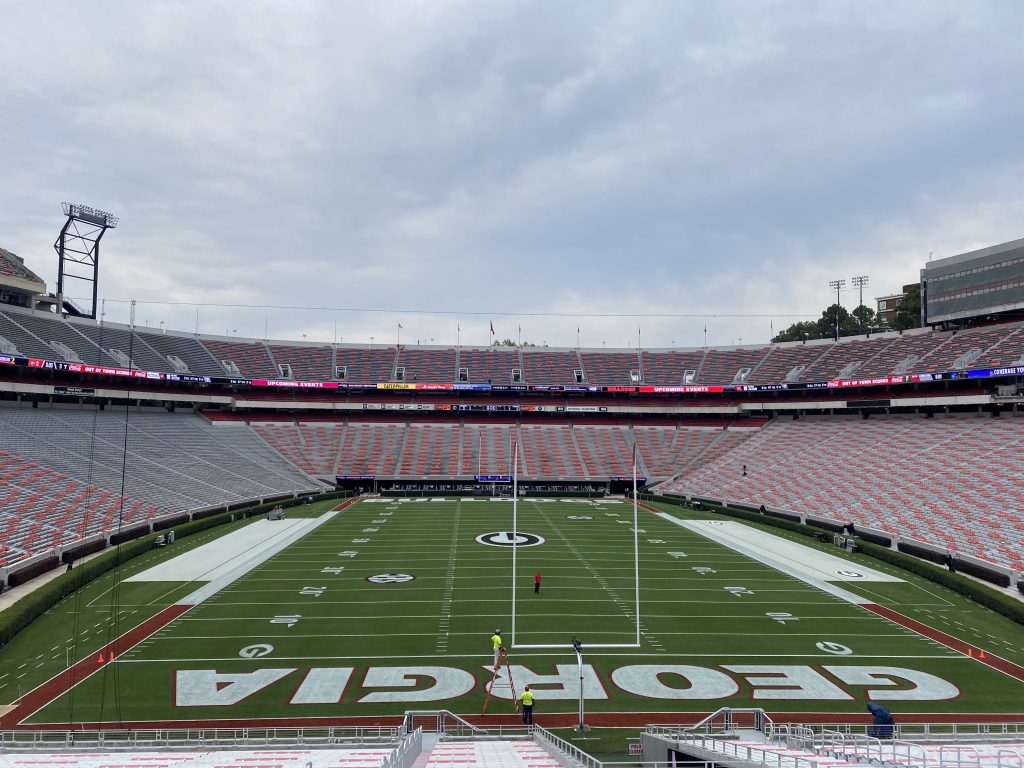 1. The first game was played between the two teams on Nov. 11, 1899.
It was a very different outcome than recent matchups between the two: Georgia lost 5-0 against the Volunteers in Knoxville.
2. Georgia leads the rivalry 24-23-2.
The outliers are two ties between Georgia and Tennessee. The first, a Georgia home game in 1906, was a game where neither team scored a single point, and it was declared a tie of 0-0. The second instance was in 1968, where both the Bulldogs and the Volunteers scored 17 points.
3. From 1989 to 1999, the Dawgs lost every game against Tennessee. It was their longest losing streak against the Volunteers.
This stretch for the Volunteers was quite successful in the end: Tennessee was the 1998 BCS national champion.
4. Tennessee's 2016 upset win was its last against Georgia.
A close home loss for Georgia was the last time the Volunteers came out on top in this series. In the years following Tennessee's 34-31 Hail Mary win, the Bulldogs have defeated the Volunteers by a margin of about 20 points, except for in 2017, when Georgia shut out Tennessee 41-0.
Speaking of shutouts …
5. The Dawgs have shut out the Volunteers six times in the game's history.
2017's shutout win was not unique: the Dawgs have held the Volunteers to 0 points six times in the rivalry's history: in 1903, 1909, 1923, 1924, 1981 and 2017.
This Saturday's game kicks off at 3:30 p.m. EST in Athens at Sanford Stadium.
Molly English is a senior majoring in journalism in the Grady College of Journalism and Mass Communication at the University of Georgia.