With less than a month until the Nov. 3 general election, voters may still be trying to decide who to cast their ballot for. Meanwhile, local election officials are working to make sure that voters participate safely amid the COVID-19 pandemic.
In Georgia, early voting is set to start on Oct. 12. Due to COVID-19, Secretary of State Brad Raffensperger is encouraging Georgians to vote from home with a mail-in absentee ballot, but voting stations will still be open for public use.
The Centers for Disease Control and Prevention issued a list of recommendations for polling workers and voters to prevent the spread of COVID-19 during voting. Among the recommendations are things like wearing a mask, washing hands frequently and sanitizing voting equipment. However, one of the best measures voters can take to reduce the risk of spreading COVID-19 is to vote early.
Colin K. Smith, a clinical assistant professor of health management and policy in the Master of Public Health Program at Georgia State University, said those who plan to vote early should do so as soon as possible.
If you say you're going to vote early, and then you wait till the last week before the end of early voting and you fall sick; you shouldn't be going to the polls," Smith said.
Voters heading to the polls should try to vote during off-peak hours, such as Tuesday morning or Thursday afternoon. Smith said if voters do not feel comfortable casting their ballot due to the number of people at the polling station, they should leave and return to vote at another time.
Across the state, polling places are preparing for in-person voters, including counties here in Northeast Georgia. In Oglethorpe County, voters and election officials are preparing to move to a new location for in-person early voting.
Steve McCannon, the election supervisor for Oglethorpe County, said the county has moved its early voting location to 41 Fairground Road, behind Oglethorpe County Elementary School. The new location is larger and allows room for three additional voting machines, helping to cut down on wait times and make social distancing easier.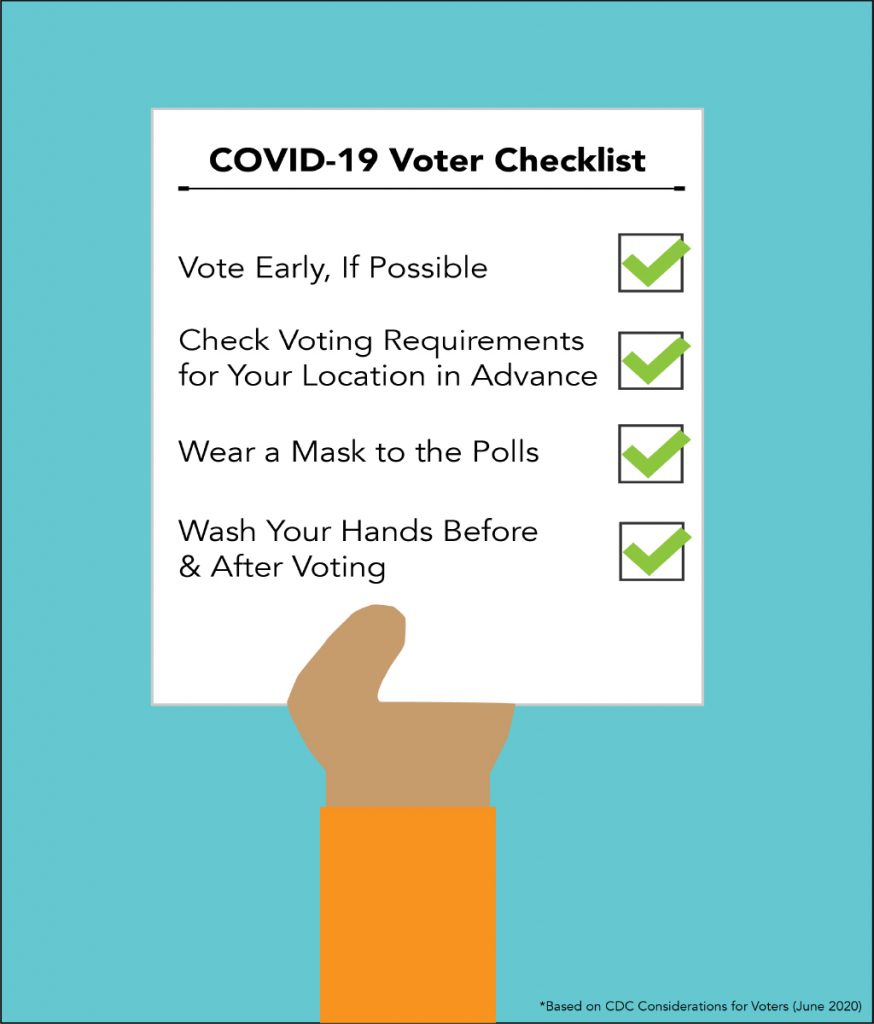 "We'll have more rooms that we can socially distance [in], in the new voting area," McCannon said. "We sanitize the voting machines quite often, and we also sanitize the stylus after each use."
McCannon said masks will not be required for voters in Oglethorpe, but polling workers and election officials will be masked for the majority of the voting. According to McCannon, the voting machines will be wiped down at least once every hour with an alcohol-based solution recommended by the Georgia Secretary of State's Office.
Oglethorpe County is allowing voters to choose how they would like to cast their ballot. Those who may not be able to or do not want to vote in-person can still vote using a mail-in absentee ballot.
Some Georgia residents may be concerned about casting their ballot through the mail, fearful it may not be counted. Smith said voters do not necessarily have to mail in their absentee ballots. Instead, they can fill them out and drop them off in-person at a secure drop box located at their local election office.
One of the best things voters can do, Smith said, is to pay attention to their health status. Voters should not be going to the polls if they are exhibiting signs and symptoms of COVID-19, but should still have a plan in place to ensure that their ballot gets cast.
Jillian Tracy is a senior majoring in journalism at the Grady College of Journalism and Mass Communication at the University of Georgia.