After a smoke break and 3 p.m. breakfast of waffles, bacon, syrup and berries, 24-year-old Tia Blake Jackson lounges in her bed. Her pink tank top hangs off her shoulder as she lays on her stomach. Donning a sweet gap-toothed smile, she wears no makeup, and a cream-colored bonnet covers her short, bleach blond hair.
Jackson's casual FaceTime interview look contrasts the bold mini dresses, pastel pink wigs and exuberant makeup looks of her drag persona, Miss He.
"I do miss walking into a bar and feeling like royalty," she says. "I miss feeling like, if you want to see a drag show in Athens, you were going because you knew I was on the bill."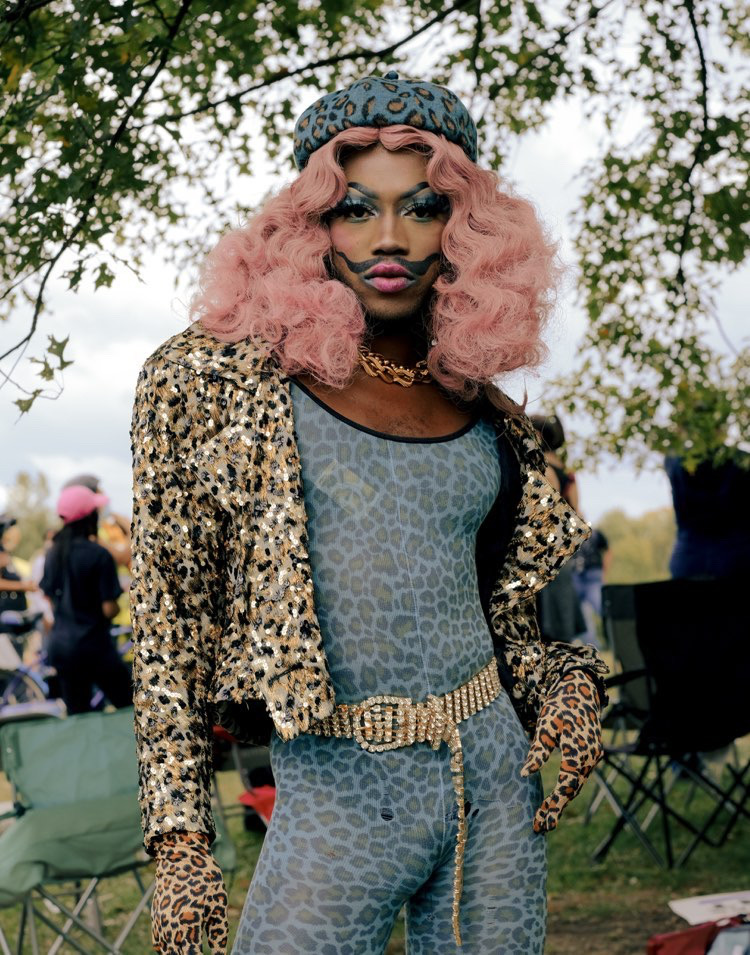 Since her start in 2017, Miss He has twirled her way from Athens to Atlanta, earning several Flagpole magazine covers, a spot on the Athens Pride main stage and the pageant titles of Mx. Glitz and Misc. Edgewood.
With the pandemic suppressing nightlife across Georgia, a possibility arose not only for Miss He to lose momentum but for the thriving Athens drag scene to crumble.
"I remember feeling discouraged and anxious as to like, how I was going to continue growing in my drag if I wasn't going to be on stage," she said.
Why It's Newsworthy: Drag relies on in-person shows at bars and indoor venues. With a year of COVID-19 restrictions, the local entertainment industry has been hard hit.
In the last year, Athens has mourned the loss of The Caledonia Lounge, a beloved venue for drag shows. 2020 was also the first year without a Boybutante Ball since 1989, with no plan for a 2021 show.
"In 32 years, we've never canceled a show — except for the last two," said Boybutante Aids Foundation President Jamey Watson.
Dance Until You Drop
1989 — the same year that RuPaul shimmied with Athens' The B-52s in their "Love Shack" music video also brought the first annual Boybutante ball. The foundation's website describes the drag ball as created by five friends with the help of drag queen Coretta Scott Queen, a self-described "god-fearing, gospel singing and shouting diva."
With AIDS cases in America approaching 100,000, the group made the ball a fundraiser for local AIDS outreach, becoming a nonprofit group in 1996.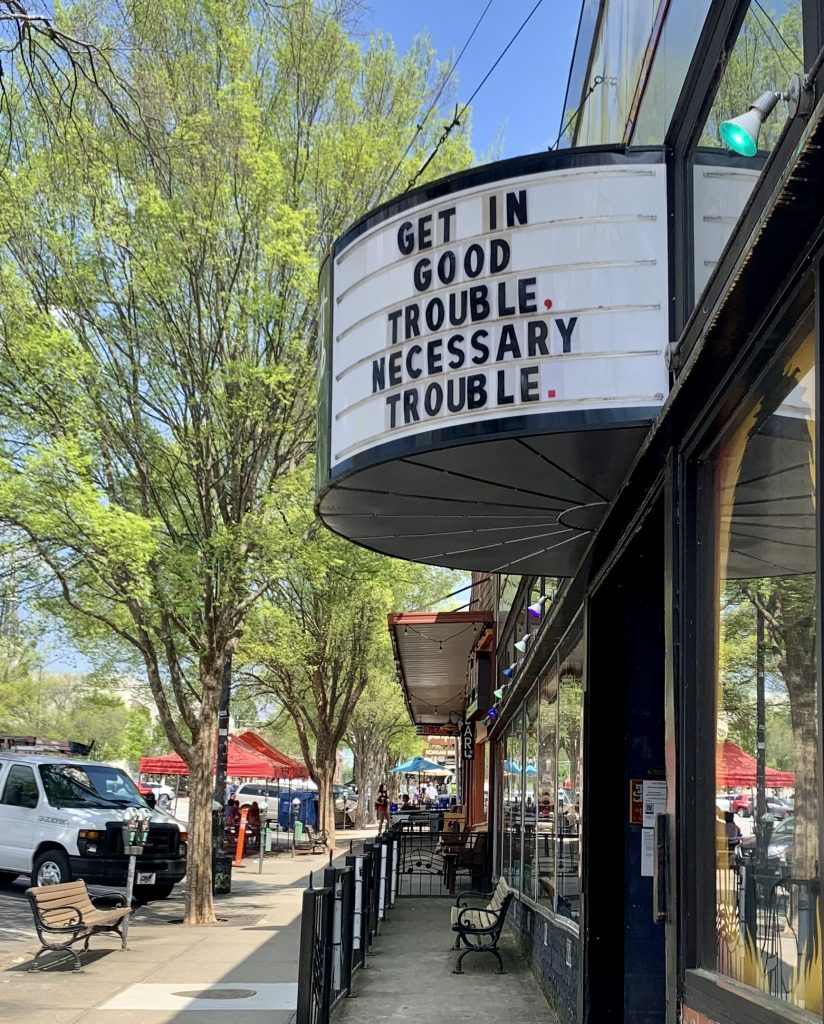 The now-demolished Rockfish Palace in downtown Athens hosted the event, themed "The Night of a Thousand Barbras," where party-goers raised $800 for AIDS Athens and a local women's shelter. The ball moved to 40 Watt Club in 1990 as an annual event, selling out year after year.
Watson has not missed a ball since his first in 2004, the disco-themed Verti-Go-Go.
"Oh my gosh. It was sensory overload, but in a good way," he says. "It's almost like you're dropped into a bottle of glitter and lights and rhinestones and great music."
Watson describes the ball as energetic from the stage to the sidewalk, with the night's festivities expanding to a week of fundraising events, including drag bingo and a drag talent search.
A Tale of Two Troupes
Tia Blake Jackson won Boybutante drag search in 2017, dressed in a fishnet jumpsuit, flower pasties and gold hoops to her shoulders. The then 20-year-old Jackson had just debuted at The Caledonia Lounge's "newbie night" before joining The Kourtesans.
Since their start in 2015, drag troupe The Kourtesans have ruled the scene along with Athens Showgirl Cabaret. Athens Showgirl Cabaret, started in 2010 by Kellie Divine, performed at Athens Pride and Boybutante before cutting ties in 2019, when several community members accused Divine of sexual harassment.
While Athens Showgirl Cabaret performed traditional drag, the Kourtesans were known in the community for alternative expression.
Cole Rogers, 26, who performed with the Kourtesans as Cola Fizz, shines as an example of this expression. A self-described "drag troll," Cola Fizz sports matted wigs, smeared purple lipstick, bruise-like contour and a thick black unibrow. At the 2019 Misc. Edgewood competition, she performed a twisted strip-tease, ripping adhesives from her body while lip-syncing to TLC's "Take Our Time."
"Literally everything was welcome, and everybody was represented," said former cast member Forrest Grace, who performs as Video Tronic.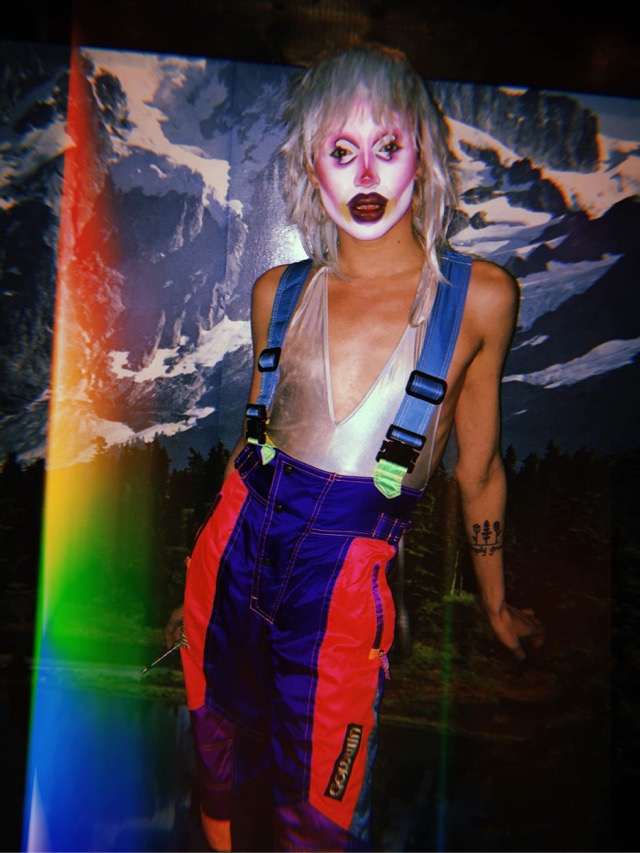 Now living in Atlanta, Grace describes Athens drag as unique in impact. Her favorite Athens drag memory comes from her 2017 performance of Lady Gaga's "Til It Happens To You" in a number inspired by Grace's personal experience with sexual assault.
"I got like six or seven handwritten letters up on stage that night thanking me," she said. "In Athens, your number could actually impact someone in the audience."
Stars of the Cyber Scene
The shutdown of live shows grinded this impact to a halt. Despite community help, The Caledonia Lounge closed permanently. The pandemic forced the Boybutante board to cancel the first ball in 30 years, and queens had no way to perform.
In the months leading up to the pandemic, former Kourtesans queen Alex Suarez, 25, was death-dropping at shows in Athens and Atlanta three or four times per week.
"I remember on my last show, which was on Sunday, the CDC had released, not a few minutes before I checked my phone that gatherings of 50 or more people couldn't happen," she said. "And that was happening as I'm like in a dressing room, about to go do a number."
To continue working, creative queens came up with new, safe forms of performing. Atlanta's Biqtch Puddin hosted her Digital Drag show every Friday on Twitch throughout the summer of 2020, featuring queens ranging from "RuPaul's Drag Race All Stars" winner Alaska Thunderfuck 5000 to local queens like Miss He and Alex Suarez.
Instead of performing live, queens filmed and edited prerecorded numbers.
"I loved finally being able to, like, art direct a video, and create a whole piece, like basically making music videos for songs that I really like," Suarez said.
Jackson, who performed for Digital Drag and Neonblk, an all Black online drag show, described feeling like a pop star.
"It was really cool to, like, have a full vision come to fruition," she said. "I feel like I never really got that kind of satisfaction while performing live."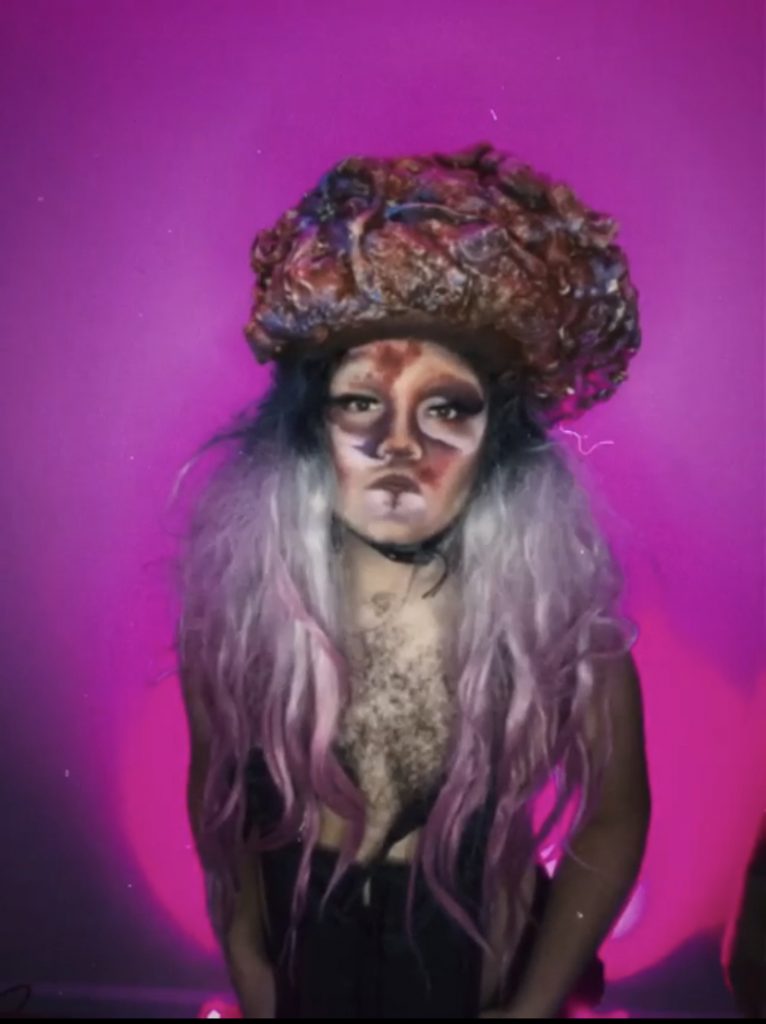 Unlike Suarez and Jackson, Cole Rogers, aka Cola Fizz, cringed at the thought of performing virtually.
"I have absolutely no interest in digital drag at all," he said. "So much of it is like, the fun and excitement of being there in the moment."
Drag of the Future
With the advent of 2021, the return of excitement feels close. While Boybutante decided to cancel its 32nd annual ball, other live shows begin to return. Athens Showgirl Cabaret started hosting in-person shows at The Soundtrack in late February — with masks required.
"Hopefully," Watson said, "next year, for our 33rd year, Miss Thing's 33rd birthday, we'll be able to all be together."
Alex Suarez also hosted an outdoor live show, "Deja-Brew," at Athentic Brewing Company on April 30, 2021, starring himself, Cola Fizz, Miss He, and Atlanta queens Harri Scari and Brigitte Bidet.
"I'm excited, scared, I don't know what's gonna happen," he said. "I don't know what drag looks like on the other side yet. I'm about to see what that's like."
Despite financial struggles, scandals and loss of a beloved space, the Athens drag scene continues to shimmy and shake.
Jackson, while relaxing at home for now, is ready for more pageants, shows and jaw-dropping stares when she walks in the room. She sums up her confidence in the scene with one short phrase: "Athens drag is resilient."
Autumn Sanford is a senior majoring in journalism and minoring in criminal justice at the University of Georgia.