Questions of voter suppression in Georgia, mentioned in such national media as The NY Times and Fox News recently, came to a head Tuesday night when Stacey Abrams (D), current Secretary of State Brian Kemp (R) and Libertarian Ted Metz squared off for the first time in the Georgia gubernatorial candidate debate.
The event, sponsored by the Atlanta Press Club, which took place at the Georgia Public Broadcasting studio in Atlanta, allowed the candidates to argue their positions on the state budget, healthcare, job creation, criminal justice reform and voter suppression, among other issues. But it was the allegations of misconduct surrounding voting procedures that sparked the most heated discourse.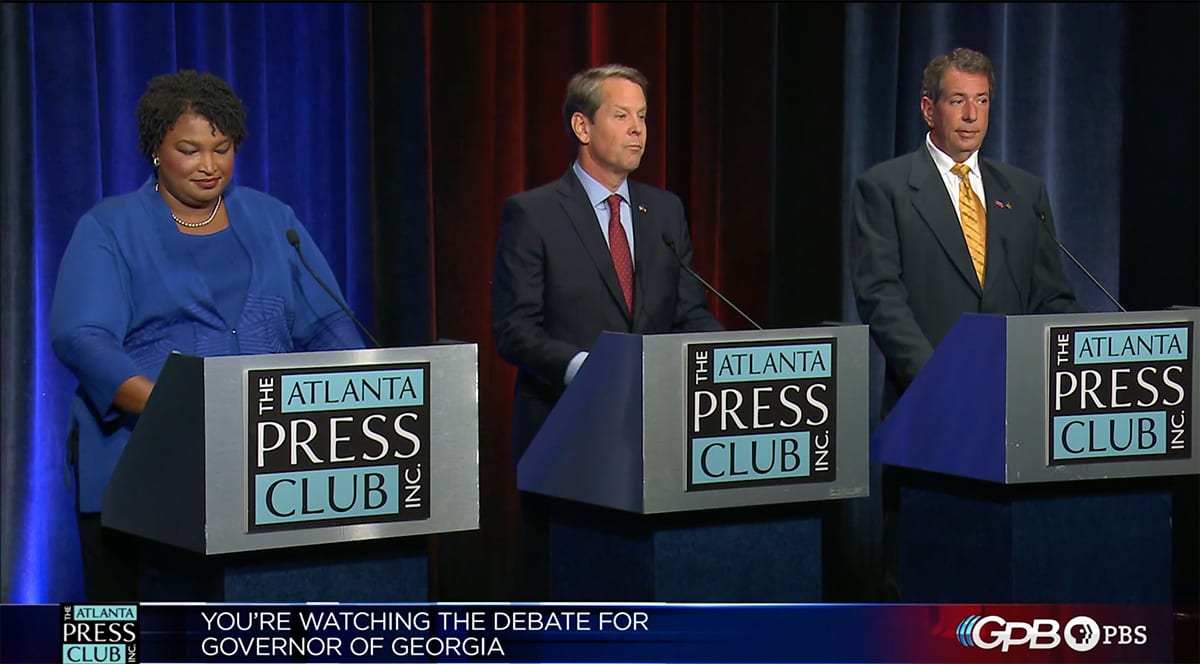 Abrams used voting suppression accusations to try to gain an advantage over her opponent. In one instance, she stated that a federal judge, in 2016, said Kemp "illegally canceled 34,000 registrations." A settlement was later reached to supposedly restore the applications from canceled to pending status, according to the Daily Report.
Her statements come on the heels of Kemp's recent decision to delay more than 53,000 voter applications in which 70 percent were submitted by black citizens, according to the Atlanta Magazine website.
The Secretary of State, whose office oversees the state's voter registration, has said this will have no bearing on election day for these voters as long as they bring a government-issued ID to their polling location.
Kemp accused Abrams of encouraging undocumented immigrants to support her campaign.
"I am one of the foremost experts in the state on expansion of voting rights … I have never in my life asked for anyone who is not legally eligible to vote to be able to cast a ballot," Abrams said in response to Kemp.
He also raised questions about Abrams' get-out-the-vote initiative, which specifically works to get absentee ballots into the hands of citizens who have a hard time with voting procedures, like people without transportation or access to the internet.
Metz, however, is not too concerned with the commotion, "I feel as if it's much ado about nothing … voter suppression is not as big an issue as it is being blown up to be," he said.
The next debate is scheduled for Nov. 4, just two days before the election.
Jonathan Crandall is a first-year master's student studying Journalism in the Grady College of Journalism and Mass Communication at the University of Georgia.