Georgia versus Georgia Tech this weekend caps off the end of the college football 2019 regular season. This year the 10-1 Georgia Bulldogs will travel to Georgia Tech's Bobby Dodd Stadium to take on their in-state rival for the 113th time. Here are five interesting facts from this rivalry's history that you might not have known.
1) The rivalry dates back to Nov. 4, 1893.
The first game took place in Athens, Georgia. Georgia Tech won that game 28-6. This series is one of college football's oldest rivalries. Only 13 other FBS rivalries have met more than these two teams. Georgia fans allegedly harassing Tech fans at this game is what is said to have led to the creation of Georgia Tech's fight song. After this game, Georgia won the next four games between the two, not allowing a single point in any of those games.
2) Georgia leads the all-time record between both teams at 67-39-5.
Georgia leads the series with 28 more wins than Georgia Tech. However, Georgia Tech has two wins on Georgia that Georgia doesn't include in that total. This is because during World War II, Georgia Tech used players from a naval officer's training program during two of their wins in 1943 and 1944.
3) Both teams did not play each other from 1917-1924.
There was a seven-year drought for the matchup during these years as a result of a Georgia Parade float that targeted Georgia Tech for still playing football during World War I. The series continued in 1925, where Georgia Tech beat Georgia 3-0 in an extremely low-scoring game.
4) Georgia has led the series 18-6 since the annual Governor's Cup Trophy was first awarded to the series winner in 1995.
Georgia was first awarded the Governor's Cup after beating Georgia Tech on Nov. 23, 1995 with a close score of 18-17. Both teams went on to finish that season 6-5. Georgia won the next two games following this.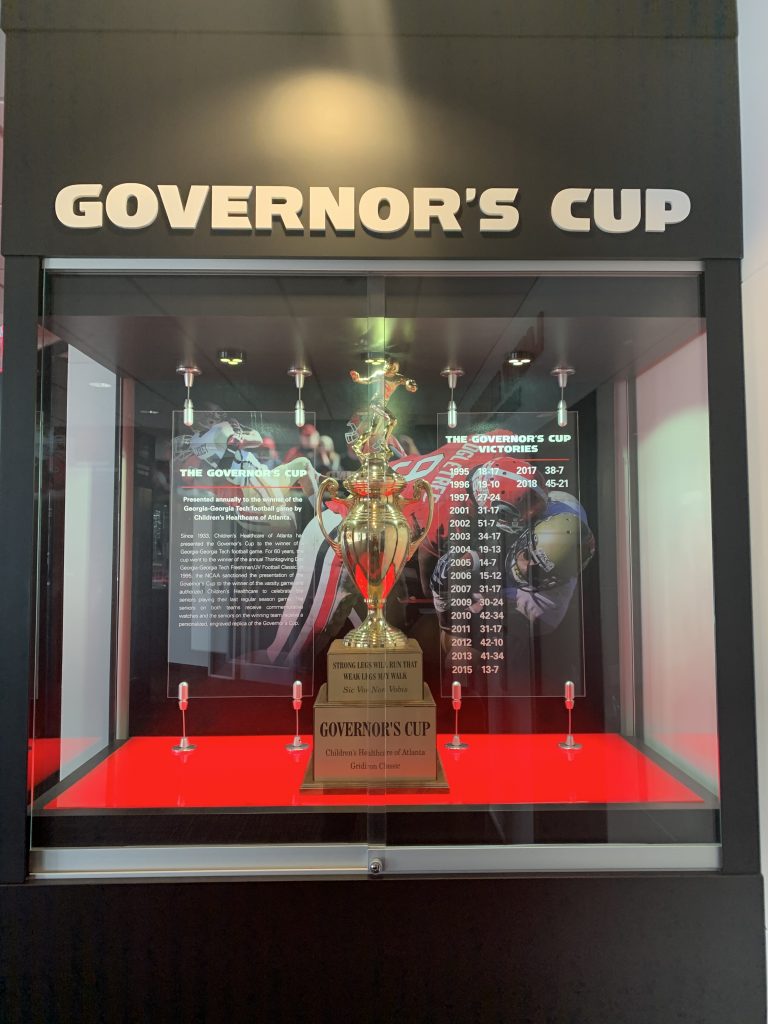 5) Georgia has won the past nine games at Bobby Dodd Stadium in Atlanta
Georgia Tech has not won a home game against Georgia in Atlanta since 1999. During that year, Tech won a 51-48 game that went into overtime. Georgia has won 34 games in Atlanta and lost 23 games, while also tying with Tech four times.
This Saturday, both teams will look to add to their rich history. The 113th matchup will take place this Saturday at Georgia Tech's Bobby Dodd Stadium at noon ET.
Isaiah Joseph is a fourth-year Journalism Major at the Grady College of Journalism and Mass Communication and Design & Media Minor. He is also currently pursuing the New Media Certificate.