After a summer of civil unrest, conversations about race are at the forefront of every aspect of life, and corporations have had to make decisions about where they stand on racism. For many, the concept of "anti-racism" was a new issue.
However, actively combatting racism isn't new for many operators of non-profits and entrepreneurs. In fact, they're still trying to combat the effects of racism from centuries ago. For people new to anti-racist work, there are ways to get involved at the community level and as a business.
On Oct. 1, the group Be Social Change hosted a virtual conference, "The Anti-Racist Summit." According to their Twitter biography, Be Social Change is "a membership community dedicated to helping people build lives and careers of social impact." At the summit, two non-profit organizations—B Lab and Generation Titans—highlighted different aspects of their anti-racist work.
Why It's Newsworthy: Increasing racial justice is particularly important during this era of civil unrest. For people who feel powerless or who don't know where to start, a virtual conference featured panelists versed in explaining anti-racism work.
Anti-Racism Then, Anti-Racism Now
According to panelists representing B Lab and Generation Titans, social unrest can drive corporate change. When consumers point out businesses' unjust behavior, they start to affect profit margins and stock value.
Ellonda Williams—B Lab's Director of Diversity, Equity and Inclusion—said that after a summer of conversations about race, the time of reckoning for many businesses is now. Social media campaigns initiated by consumers have called out certain businesses for not doing enough anti-racist work. These campaigns had drastic effects on companies' bottom lines, Williams said.
How "B Corps" Can "B" Positive Forces
B Lab is a non-profit organization that certifies for-profit corporations as "B Corporations," or "B Corps." These businesses must prove a sufficient level of anti-racism at all levels of their business model.
According to Williams, B Lab assesses corporations on four dimensions: diversity, equity, inclusion and justice. As part of the basic impact assessment, B Lab also looks at how businesses can reduce their impact on the environment and re-invest in their local communities. After three years, businesses must re-verify their "B Corporation" status.
Established B Corporations, other businesses that haven't yet achieved "B Corp" status, academics, and B Lab itself then form a community.
"[They work] together to create a better economy for people on the planet," Williams said.
Williams spent years in higher education promoting anti-racist work before becoming B Lab's first Director of Diversity, Equity and Inclusion. In her first year, Williams saw the concept of justice added to the traditional framework of anti-racism.
What is Anti-Racism?
Williams described anti-racism as an act, not just a concept. She said the first step is recognizing when you, or an institution you are a part of, is racist. Then, you can do exactly what B Lab does in its assessments by increasing the diversity, equity, inclusion, and justice in your practices.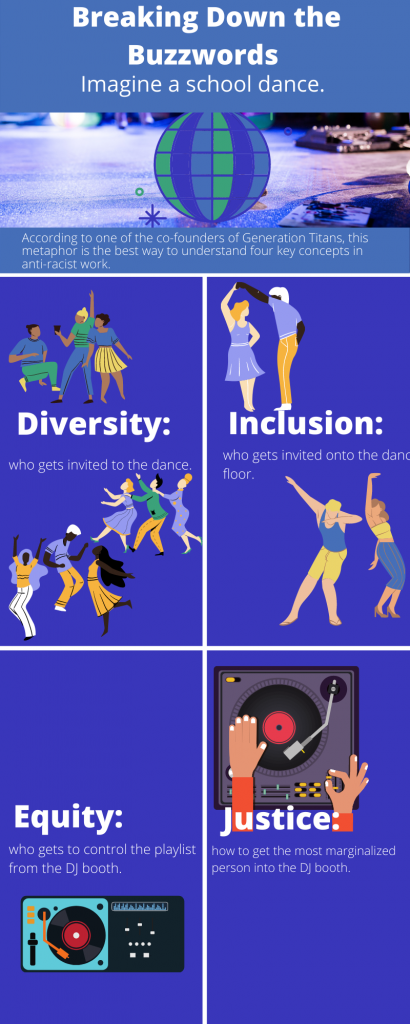 "We can't do any of this until we recognize there are individuals who are never going to be able to get into this room because they've never been let in," Williams said.
The field of anti-racism has been dynamic the past year. Not only was it incorporated into a larger conversation about racial justice, people quarantining due to COVID-19 had increased time to reflect on how they were racist in their daily lives.
Generation Titans Addresses Systemic Racism
According to Williams, this combination of events made the work of B Lab even more relevant. However, some entrepreneurs have always considered anti-racism an essential part of their business practices.
When Max Lynch and Jessica Skolnik created the "Generation Titans" non-profit, they wanted to create a network to support entrepreneurs from marginalized groups. Their goal was based on equity—or as they saw it, counteracting the effects of oppression.
Users of Generation Titans can view and amplify the stories of Black, indigenous and Latinx entrepreneurs. Then, they can contribute capital to help these entrepreneurs get off the ground.
"Most importantly, you're able to offer them fairly, totally unrestricted capital to help them close that early-stage capital gap that we know Black, Latinx [and] indigenous founders experience disproportionately from their white counterparts," Skolnik explained. "They don't have the rich uncle who can just write them a check, you know?"
Their aim echoes a definition of equity from Williams, who said:
Equity takes into account that everyone doesn't start with the same thing."
Why Racism Still Exists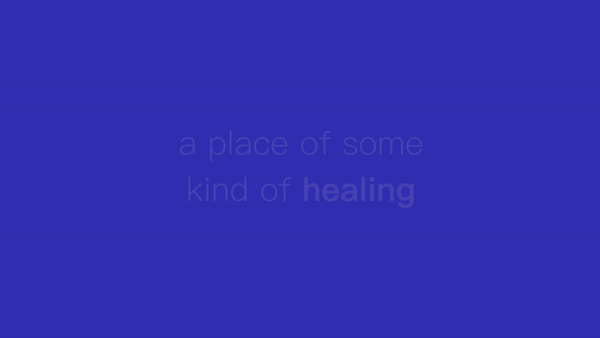 It is not the case that every entrepreneur of color is less advantaged than white entrepreneurs. However, according to The New York Times' interactive story "The 1619 Project," this may be the case at an institutional level.
Skolnik highlighted a handful of events from the project: highway systems in Atlanta being designed to enforce segregation lines, the two-day burning of Tulsa, and Social Security exemptions for agrarian and domestic workers—predominantly positions occupied by people of color—in the 1930s.
"The economy as established is deeply embedded with racism," he said.
Skolnik explained how this system plays out in the present day. In his experience, there are disconnects between the power of whiteness and the talents that exist in other communities. Many companies aren't doing the actively anti-racist work required to be diverse, let alone inclusive, equitable, or just. Skolnik thinks these companies aren't looking beyond the existing system.
What Now?
Maybe you're not a human resources representative who can hire more diverse applicants. Maybe you're not in a position to dedicate time or capital to a start-up in your community. However, Lynch explained ways everyday people can leave racist systems behind. She stressed the importance of the consumer in creating a more inclusive economy.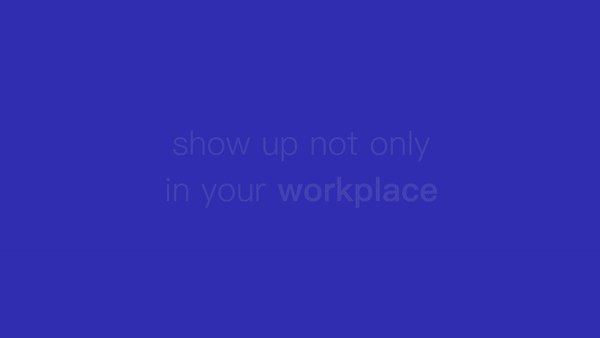 Cecil McIntyre is a fourth-year majoring in political science in the Grady College of Journalism and Mass Communications at the University of Georgia.