Adult education isn't always easily accessible. Many adults with low literacy skills struggle to balance pursing education and fulfilling day to day responsibilities. Navigating life as an adult with limited literacy skills is a challenge UGA alum Malcolm Mitchell understands all too well.
Growing up, Mitchell had limited access to educational opportunities. With limited options, many children living in poverty turn to sports and music to turn their lives around. For Mitchell, his way out was football.
"The idea that education could be used as a resource to empower our future made absolutely no sense because there was no tangible examples of it," Mitchell said. "So I did not focus on education, I focused on athletics."
Why It's Newsworthy: Literacy Action, one of the largest nonprofit providers of free adult basic education in Georgia, closed in September. Literacy Action advocated for adult literacy and provided the community with resources to support adult learners in their pursuit of adult education.
Literacy Journey
The University of Georgia recruited Mitchell to play football for his athletic talent, but Mitchell desired academic excellence. Moving from an area where academics weren't a priority to representing the birthplace of higher education was not an easy transition.
At 19, the Georgia wide receiver disciplined himself to improve his literacy skills independently. If it wasn't football or class, Mitchell's main priority was reading. Something he never prioritized before.
"I had never voluntarily read a book in my entire life. So I did not possess the skill set to be a proficient reader," Mitchell said.
His start was humble. Mitchell built his literacy foundation from the ground up. He visited the bookstore often and utilized YouTube for support in teaching himself these skills.
"I went to the picture book section of the bookstore. I started at the easiest spot, and I built from there."
The Very Hungry Caterpillar. The Nightmare Before Christmas. Exclamation Mark.
This helped him build the fundamentals, teaching Mitchell to track vocabulary words, understand sentence structure and the use of punctuation.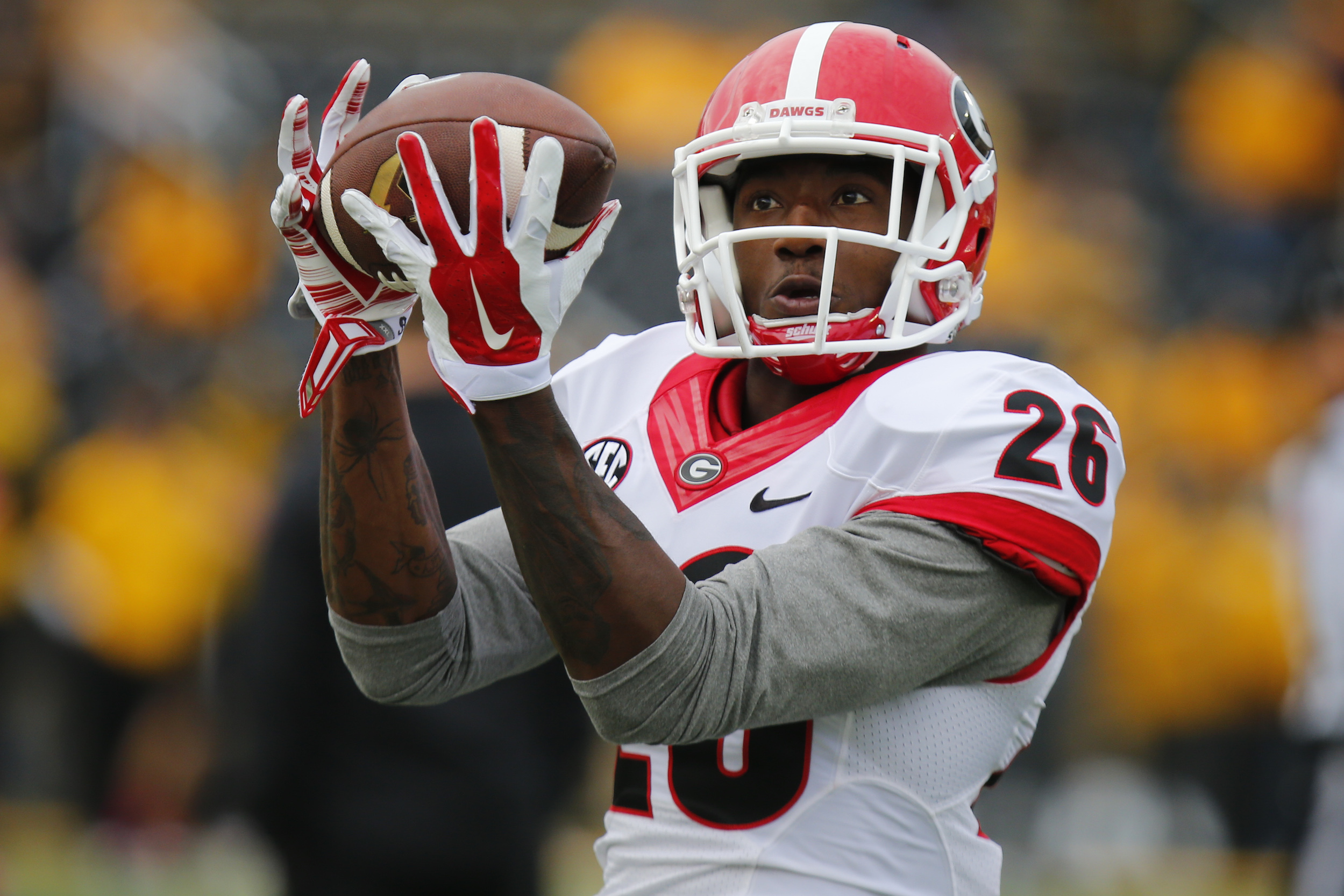 "It's like being a football player. It is a skill and like every other skill the more you engage in it, the more you try it, the better you get."
As Mitchell invested more time and effort into developing his reading proficiency, a natural progression manifested. He soon transitioned from picture books to graphic novels to young adult books.
Today, Mitchell is the author of two children's books. In 2015, Malcolm founded his youth initiative, Read with Malcom. His foundation, Share the Magic Foundation, promotes early literacy and book ownership.
Poverty and Low Literacy in Valdosta
Mitchell's home town of Valdosta, Georgia, connects to a broader issue. According to the 2022 U.S. Census Bureau report, 31.1 percent of the population is living in poverty.
Poverty doesn't create illiteracy. Illiteracy breeds poverty," Mitchell said.
The Program for the International Assessment of Adult Competencies (PIAAC) reports that according to the American Community Survey 2013-2017 five-year estimate, 37 percent of Lowndes County residents live with an income below 150 percent of the federal poverty level. Comparatively, 37 percent of Lowndes County residents possess a level-two literacy standard.
Similar patterns follow for Brooks, Echols and Lanier counties.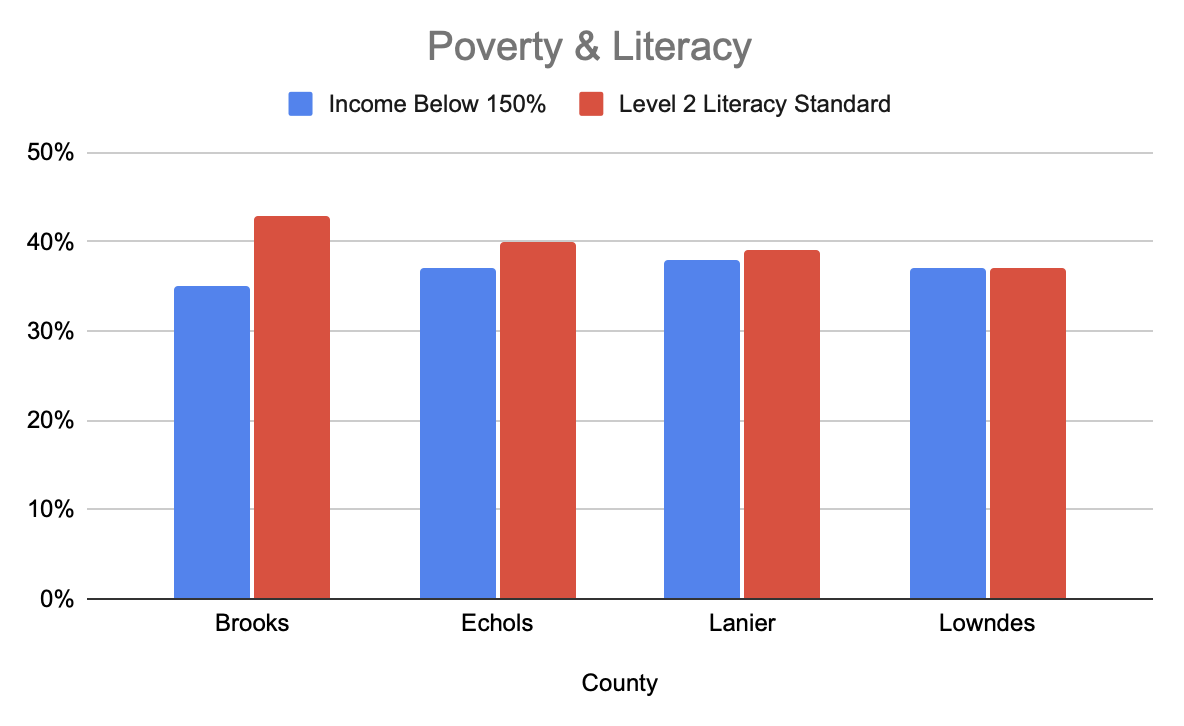 Social Stigma
Due to the fear of judgment and shame associated with low literacy rates, Mitchell studied alone. At the time, Mitchell wasn't aware that adult literacy programs were a resource.
"After you're a certain age, and you don't have a high school equivalency, or there's a stigma that's attached to you not being able to read well, it's very difficult for adults to take that initial step," assistant commissioner of adult education at Technical College System of Georgia Cayanna Good said.
Low literacy is a cyclical and generational curse. According to ProLiteracy, children of adults with low literacy skills are 72 percent more likely to be at a low reading level in school.
"You do start to see a lot of trends where you can trace it back to the connection that parents had to their experiences in school," UGA Language and Literacy Education department head Allison Nealy said. "I think it's directly connected to poverty. We now consider poverty, low-level trauma."
Read With Malcolm partners with adult literacy programs to provide resources for students to share with parents who may have similar literacy needs as their child.
Literacy Action, a prominent adult literacy organization in the Atlanta community, was a partner. However, Literacy Action closed its doors to the community at the end of September after 55 years of service.
"We arrived at this decision after careful consideration of numerous alternatives. Our goal has always been to make a lasting impact by empowering individuals through literacy," chair of Literacy Action's Board of Trustees Blake McDaniel said in a press release. "Unfortunately, the challenges we face in today's environment have proven insurmountable."
Participation is a common challenge among adult literacy programs that differs from youth literacy programs. Adults grapple with countless responsibilities that compete for their time and attention. Especially for adults living in poverty, balancing work, bills and childcare responsibilities alongside the commitment required for adult education can be a difficult task.
"If I'm an adult, and it takes four hours a day for a month to finish one 500-page book, I could spend that same amount of time taking overtime at work to make sure we have the financial resources for food, water and shelter. Which am I going to do?" Mitchell said.
In Athens, adult literacy programs are scarce. Athens Technical College remains the main resource for free adult education classes open to the public. Each program offers career service specialists that help with personal needs like child care assistance and career development.
Empowerment
Even though literacy programs are a great resource, peer mentorship often empowers people the most to take the first step. Like Mitchell, many follow in the footsteps of their role models, looking to develop similar skills and achieve similar goals.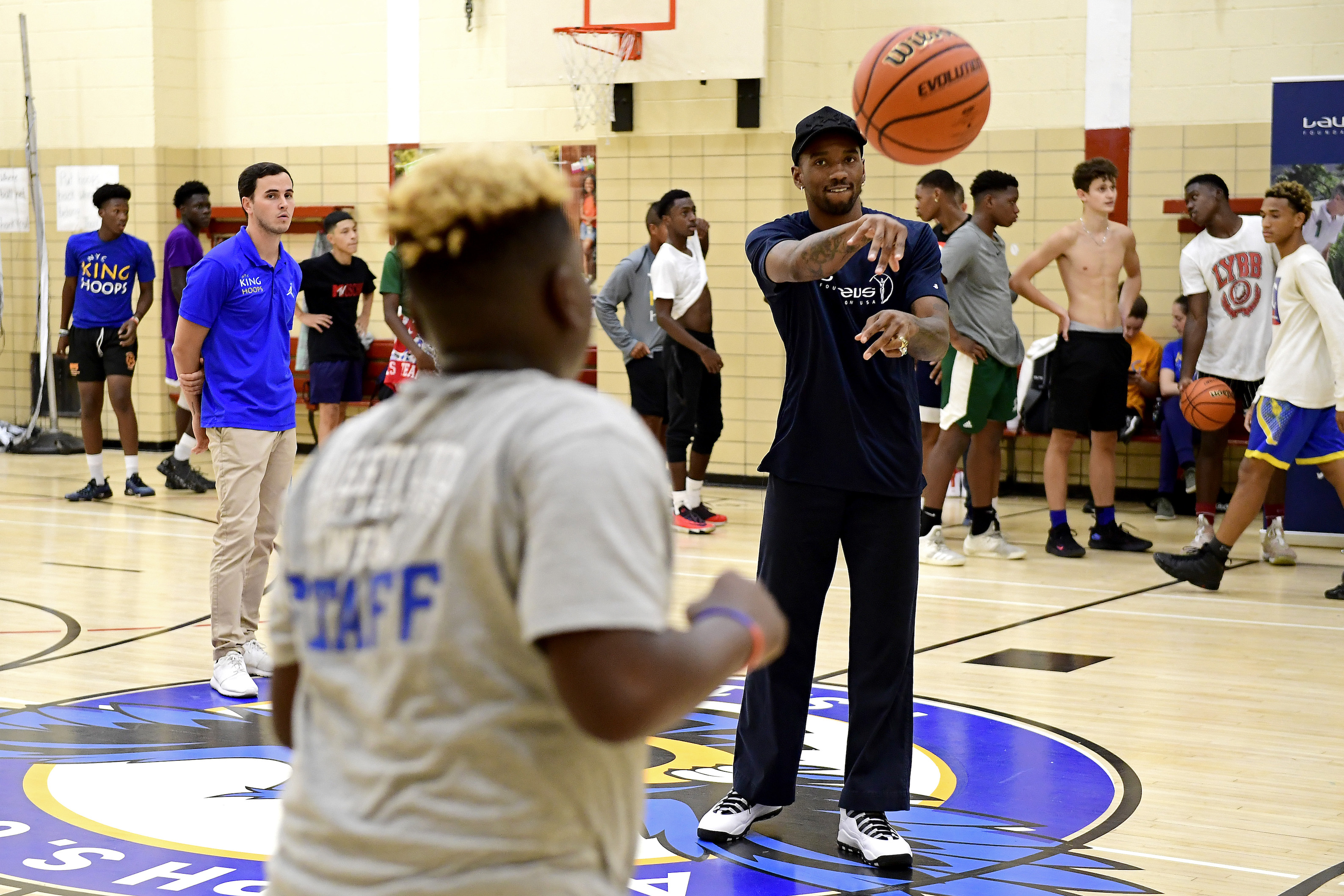 "I think that peer mentoring and role models are very powerful," Nealy said. " Malcolm Mitchell has done a tremendous amount of work with literacy in the state of Georgia, and he has a foundation and kids really look up to him."
Mitchell's story comes full circle. The former NFL athlete began his literary journey inspired to read by his favorite entertainers, now Mitchell writes books that captivate young minds and invites everyone to begin their own literary journey.
"[Literacy] is a skill that can be developed like any other skill but you have to practice, you have to invest time, energy and effort into it and then you will see the natural progression," Mitchell said.
Ciera Walker is a senior majoring in journalism at the University of Georgia.