Shutdowns in cities and states implemented to help halt the spread of coronavirus have thrown restaurants into sudden chaos, but what about their suppliers? According to an article from the New York Times, the closing of markets, restaurants and businesses due to the pandemic has left some farmers with no buyers for more than half their crops.
Why It's Newsworthy: With the shutdown of the economy due to coronavirus, farms across the nation are having to destroy their produce and fresh goods that they can no longer sell.
With farmers markets shut down and restaurants closing in the Athens/Atlanta area, local farms are left with vast amounts of produce and nowhere to take it.
That's when Jay Bronie, owner of Cafe Racer, a drive-thru biscuit restaurant just outside of Athens, and Paul and Lindsey Sorah, co-owners of Hearts of Harvest Farm, came up with a potential solution.
"We work with multiple restaurants in Atlanta, and supply to three farmers markets in both the Atlanta and Athens area—all which have closed," Paul Sorah said. "We knew we had to figure something out if we wanted to make money."
It was then that Lindsey Sorah had the idea to reach out to Cafe Racer owner, Jay Bronie, to see if they could sell their vegetables from the drive-thru's lot. The couple was familiar with the restaurant, and they thought it would be worth a shot.
Bronie had temporarily closed his restaurant, so the drive-thru was not in use. He wanted to support the farm, but wasn't sold on the idea of hosting a farmers market on his property.
He instead came up with a pick-up model where all products would be prepaid for, allowing no cash to change hands. He also wanted products to be bagged or boxed in advance. Staff would be on hand to answer questions and direct cars through the pick-up lane, where they would then place items in the back of each car.
"I know how the drive-thru gets, and I didn't trust people to stay in their car and respect space, so I came up with the idea of a curated veggie box that people could order without having to poke around and pick and choose from a mountain of produce," Bronie said.
He proposed the modified idea to Hearts of Harvest, and they agreed that Cafe Racer would open their cafe each Saturday for a socially distanced, drive-thru grocery experience. They, along with Ladybird Farm, another local farm that Bronie had previously worked with, would provide pre-packed boxes filled with fresh produce. Customers would pre-order the boxes online via the farms' websites.
The first week, Paul Sorah explained that he thought maybe 30 people would show up. They ended up selling 97 boxes.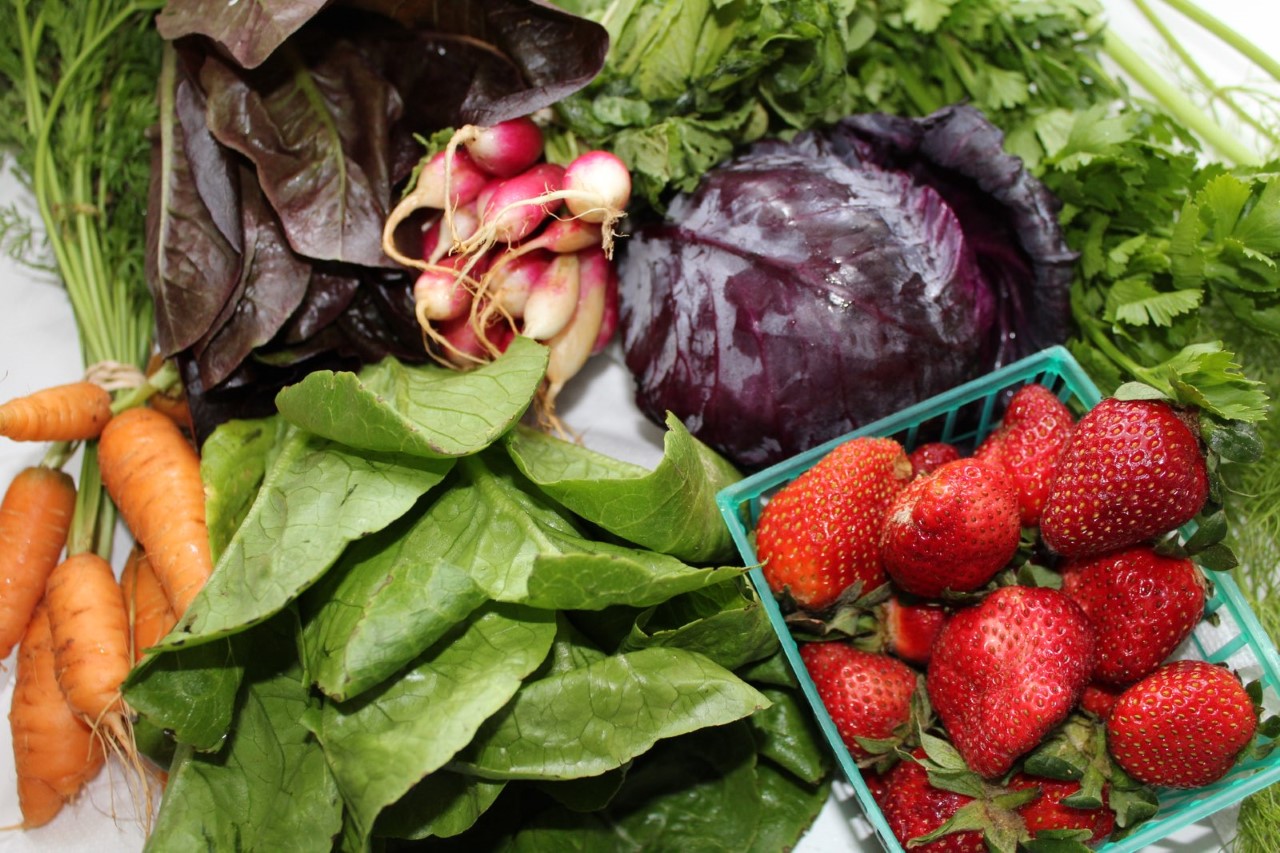 "I was floored. I knew that COVID-19 had something to do with this being successful, but I was also like wow—this is a viable income stream a mile down the road from our farm that we didn't even realize was here," Paul Sorah said.
The veggie boxes are now selling out each week. Hearts of Harvest have also added strawberries, homemade cakes and fresh flowers to the drive-thru. Paul Sorah said being forced to adapt their business practices has led to great economic success for the farm.
"When you are selling a $35 box of produce and you're able to move almost 100 boxes, that's a lot of money," he said.
Bronie said he wasn't shocked the veggie box drive-thru has been so successful.
"I'm not surprised that they're selling out each week, because I hate the idea of going to the grocery store right now myself," Bronie said. "So not only is this a great opportunity to eat fresh and local, but it's super nice that you can avoid the b.s. at the grocery store."
Bronie plans to reopen Cafe Racer May 2nd, leaving Hearts of Harvest and Ladybird Farm to find a new location to sell their produce. Paul Sorah said they plan to sell their veggie boxes using the same pre-order pick-up model at The World Famous, a local restaurant in downtown Athens.
Bronie did not make any financial gain from the arrangement, but said this doesn't bother him.
"I got to utilize the property to lift up people I care about," Bronie said. "And, the more life and cars that drive around my little lot, the better off Cafe Racer is."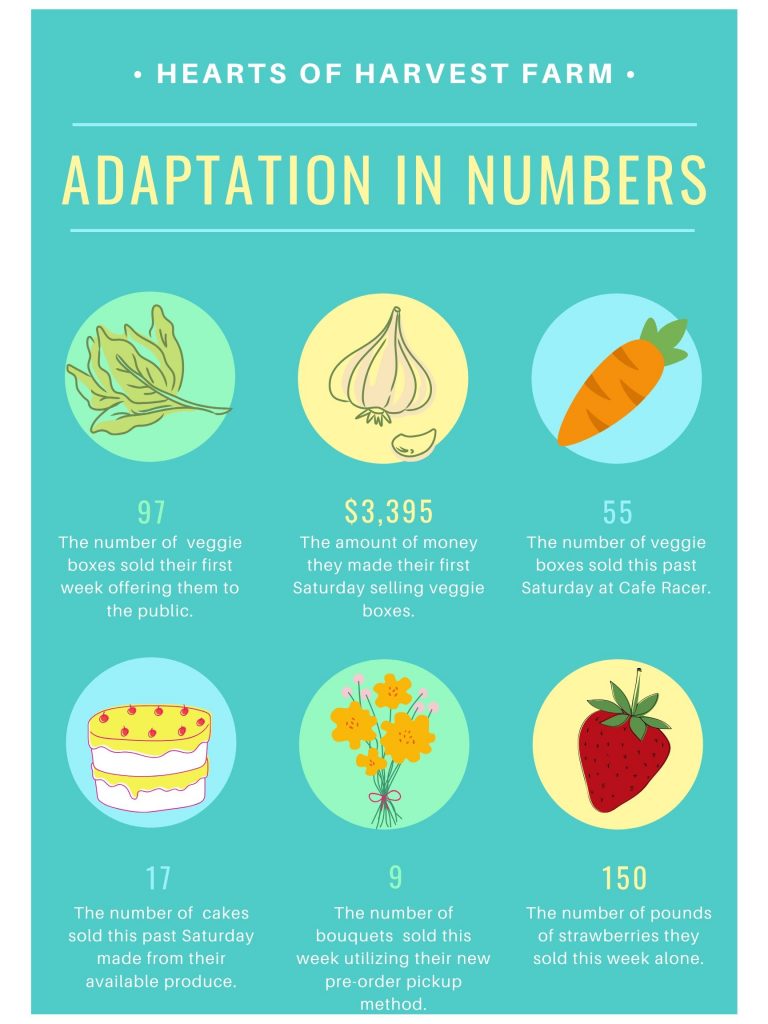 Anne Henley Walker is a fourth-year majoring in journalism with a minor in communications in the Grady College of Journalism and Mass Communication at the University of Georgia.