If you live in Athens, odds are you've seen this logo. If you're a college student, you've probably seen it on social media or in person. It belongs to Joe Nedza's business, Nedza's.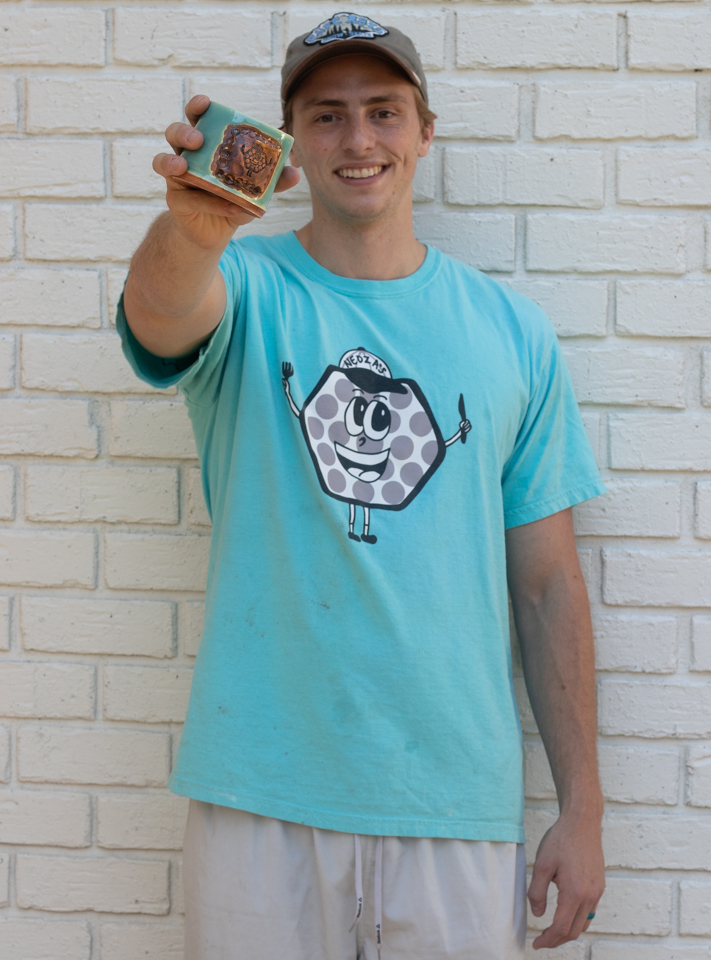 Nedza's Waffles and Doughnuts is a mobile food vendor operating in and around Athens, Georgia, offering variations on bubble waffles with ice cream and cookie dough, and recently adding doughnuts to their menu this year. Extensively marketing a businesses' product can make or break how successful the business ends up being, and Joe Nedza seems to have ticked most boxes in the world of marketing, not the least being their popular Instagram page.
But when it comes to opening up a storefront, marketing and popularity won't win you a coveted space among Athens' already busy food and restaurant industry. Nedza has been working on moving into a brick-and-mortar since he first started his business three years ago.
Why It's Newsworthy: Many food businesses struggle with getting investors to help their restaurant grow and also finding the space to open up a restaurant. Finding funding for the first steps is difficult in such a competitive restaurant market such as Athens.
Investors Skeptical About Food Businesses
"I just walked away from a deal that I've been waiting three years for," Nedza said. "And it was a really bad deal. It was just such a hard choice to make because these guys were offering almost everything I wanted."
Nedza has been searching for a location to move his business into, but he has had quite a few struggles along the way despite his popularity. Part of those struggles has been finding an investor to help fund his store.
"I've driven across the country twice to meet with investors," Nedza said. "Nedza's is popular, but it's popular with people our age. People our age have influence, but they don't have any money."
Investors are skeptical about putting money into food businesses due to the risk of accepting the owner's confidence that it will work. Alessio d'Antino, CEO of Forward Fooding, talks more about the reason why food is such a risky business in this article.
"My dream is not to just have one food truck in Athens," Nedza said. "My dream is to have restaurants everywhere that have little food trucks with them. Conveying that message to someone who can invest has been really hard, and finally, it happened."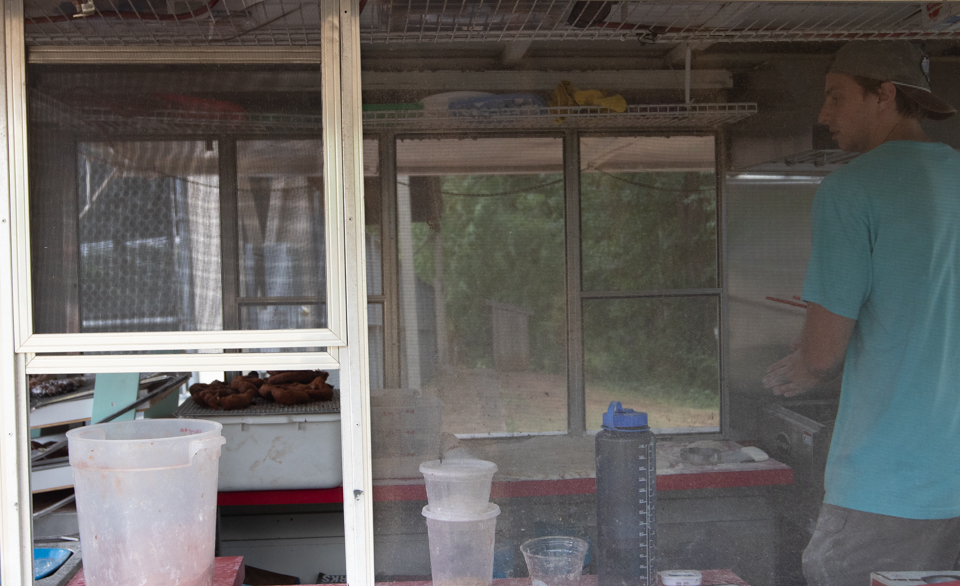 Nedza is currently in the process of finalizing a lease on a good location. The problem? It has taken two months for this deal to finalize, and it might take longer. According to Nedza, it's all politics.
"I'm not saying that I'm 1 million percent sure that it's going to work, but I'm 999,999 percent sure," Nedza said. "I've done my homework. Still, no matter how good my idea is, it just freaks people out. It's very disheartening to lay your heart out on the table and to tell them about your dreams just for them to say 'Nah, that's not good enough.'"
Other Local Businesses Weigh In
Rashe Malcolm, owner of Rashe's Cuisine, also attributed a lack of funding and location as her main struggle while finding a permanent location to move into.
Malcolm has been in the food business for the past 25 years, coming from the background of being a personal chef. She's not beyond the point of finding investors, but as a seasoned business owner in the mobile food business, it's not all she's relying on.
"There are some people out there who really love their property," Malcolm joked. "You oughta see some of these prices for commercial space."
Malcolm has been paying people to rent their spaces. This adds to the total cost for her operations, bringing her into even more financial stress before moving into her new space.
"Besides rent, I have to turn on all the utilities, too," Malcolm said. "According to my lease, I have to do it within 24 hours [of opening]. I don't even know what those deposits are gonna be—I've had other people tell me that the deposits have gone up. Up to what? Whatever number they tell you, you've got to pay that before they turn it on."
In the same vein as utilities, business owners also need to find a place to put their wastewater.
David Bradley, president of the Athens-Clarke County Chamber of Commerce, also spoke about the struggles of mobile food businesses. He said that monthly rental space could be anywhere from $18 to $30 per square foot depending on visibility and foot traffic.
This means that a 900-square-foot space, a somewhat small space for a restaurant, could cost up to $27,000 every month. But there's more.
"The biggest issue right now with food trucks in Athens is an ordinance that requires them to have a commercial kitchen, or a dedicated space to leave their greywater," Bradley said.
Greywater is the water used for sinks, showers, washing machines, and anything that doesn't include fecal matter. This relatively clean water still needs a place to go, which can be a big deal for food trucks since they're not connected to main sewage lines.
But rent, utilities and greywater aren't the only monthly costs that need to be taken care of on properties. Renovating a space to move into can also be costly, and for cost-effectiveness, food businesses that move in generally try to look for spaces that are already built and set up to be restaurants.
"The space that we're looking at used to be a restaurant," Nedza said. "What I've looked at in the past are blank slates. They call it white boxing, where they rip everything out and make it blank with proper walls and wiring. I saw one that was like a $285,000 build to make it what we need. Getting an investor to commit to that is a lot."
Beau Shell, owner of Lil Ice Cream Dude's Cool World, was lucky to find such an agreeable location with his business. The Shell family opened up their brick-and-mortar ice cream store this past summer.
"This actually used to be a bakery," Shell said. "We had a lot of things leftover from the bakery that helped us get a start. We didn't have to renovate too much."
Shell wants to make sure that his business is constantly moving forward and in the right direction. Like Joe Nedza, he has big plans to move forward quickly.
"I just want to make sure that we keep progressing," Shell said. "Maybe the next move is to try to get an office space not too far from here so we can run administrative things there. We're just going to keep moving forward and trying to figure things out."
The Dream Is Almost Ready
Joe Nedza recently announced on his business' Instagram page that he is currently in the process of negotiating a lease for his new location.
This Instagram post marks his first official public statement about opening a brick-and-mortar restaurant.
"I'm so, so excited about how everything is moving," Nedza said. "It's slow, but we're getting there. When people come into Nedza's to get doughnuts or waffles, I just want them to feel loved. That's really the goal. And finally, through a lot of blood, sweat and tears, it's going to be able to happen."
According to Nedza, he plans to open his restaurant in Watkinsville. When asked if he has a scheduled time to open his restaurant, he said that he's "been wrong too much to give an educated guess".
"I've been saying dates for a while so I'm just gonna stick to whenever God wants me to."
Tristen Webb is a senior majoring in journalism in the Grady College of Journalism and Mass Communication at the University of Georgia.