DANIELSVILLE — The Madison County Board of Commission will meet tonight at 6:30 p.m. at the Madison Government Complex.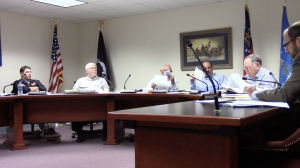 Madison BOC agenda items include:
– Chairman's Report
– Further discussion of the jail expansion
– Hearing on Rezone Matters, Special Use Permits
– Consider 25 mph speed limit posted in Forrest Trail
– Consider filling part time position at the Senior Center.
– Consider pay adjustments with remaining budgeted money for Recreation Departent.
-Consider salting abandonment process of roads in Madison Preserve Subdivision
-Road Updates