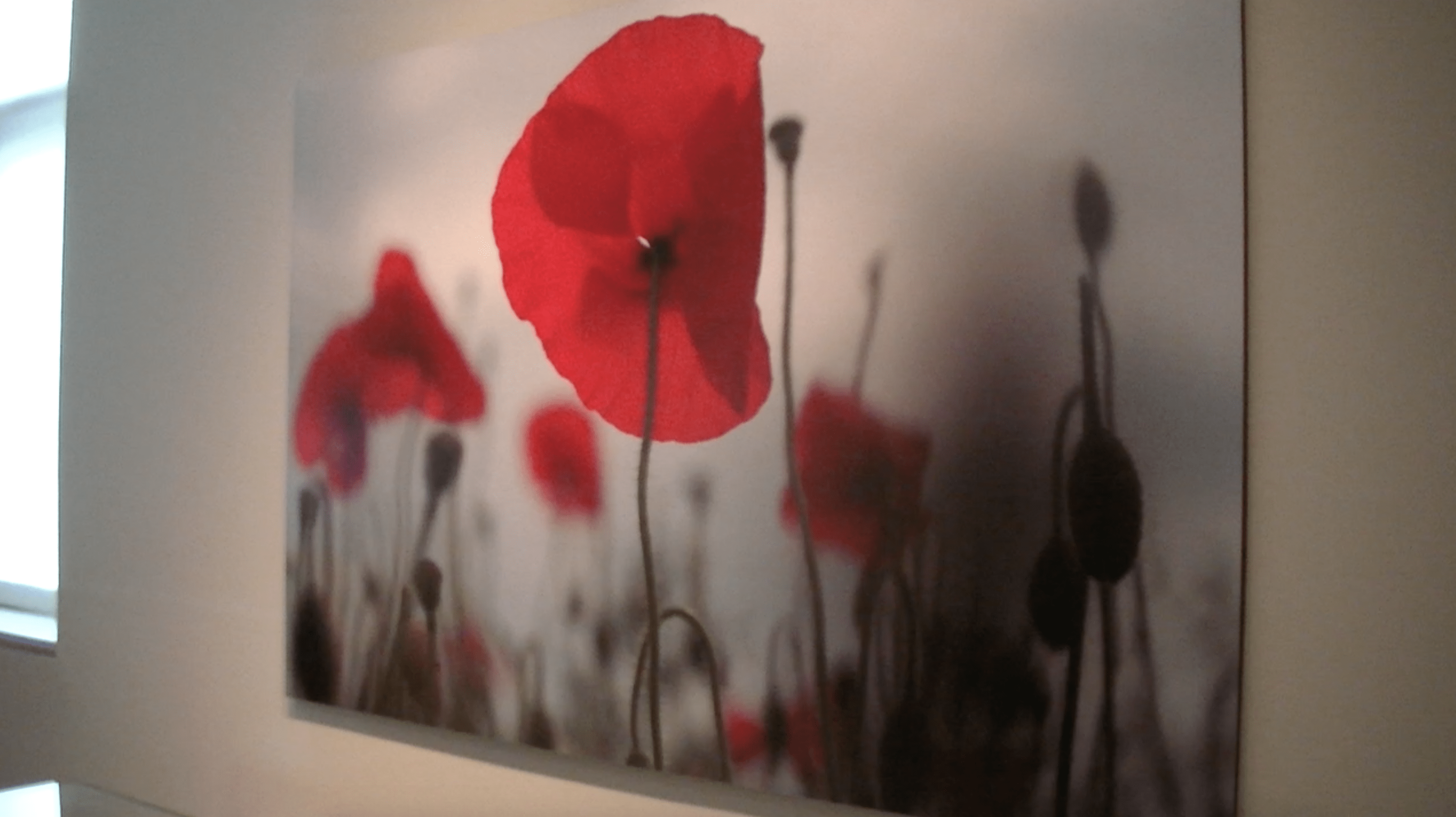 The Special Collections Library at The University of Georgia is celebrating the centennial anniversary of World War One.
Grady Newsource got an exclusive tour by exhibition coordinator Jan Hebbard.
"The gallery we're in now is hosting a traveling exhibition called Poppies: Women, War, and Peace."
The exhibit is the work of documentary photographer Lee Stow. Her work honors Moïna Belle Michael, the woman who turned poppies into a symbol of remembrance for veterans.
It has toured all over the country but she thought it was important in this anniversary year for it to come to Georgia, because that is where Moina Michael is from."
The artist uses her exhibit "Poppies" to tell a war story through a new point of view.
"That's really at the core of her project is documenting these stories, you know, women have been living with this their whole lives, but nobody asked them the question, you know, what were your experiences?"
Those experiences include her own mother.
She talked to her mother for the first time about living through the bombings, you know, in World War Two in London, and she said to her mother 'Why is this the first time I've ever heard this?' and she responded, 'Because you never asked."
The artist will be doing a tour of Georgia, with her final stop being here on Nov. 12. The exhibit will be up and open to the public through Dec. 14.