Taeden Johnson, a 12-year-old from Athens, Georgia, was the lone survivor of a
house fire
that killed his mother, grandmother and little sister early on Jan. 27.
Johnson's story quickly permeated the community thanks, in part, to the years-long relationship with his mentor, Zac Hendrix. Not too long after the tragedy, Johnson and Hendrix would soon go from the site of the fire to the sky-high suites at Super Bowl LV.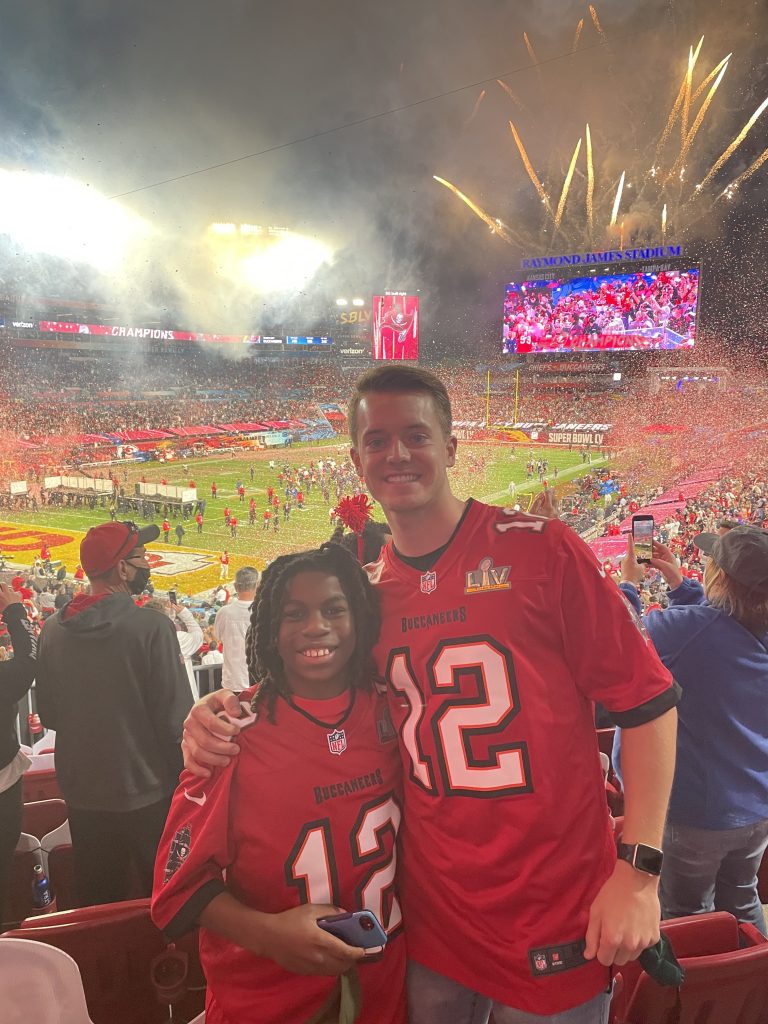 As soon as I got the call, I rushed up to Athens to make sure my best friend is okay and alive. By the Grace of God to see his smile saying, 'I love you bro, you are just a few of the family I have left…' has left me crushed, but trusting God's plan through this tragic event," Hendrix wrote on Taeden's GoFundMe page.
Zac Hendrix
Hendrix, University of Georgia undergraduate and masters graduate, met Johnson through the Clarke County Mentor Program four years ago. The unlikely match differs in age, race, and background; however, the two have been "brothers" ever since. From shooting hoops and throwing the football at Johnson's recess to eating lunch, doing homework, and attending church, Hendrix has played a vital role in this boy's life, and Johnson has likewise made an impact on him.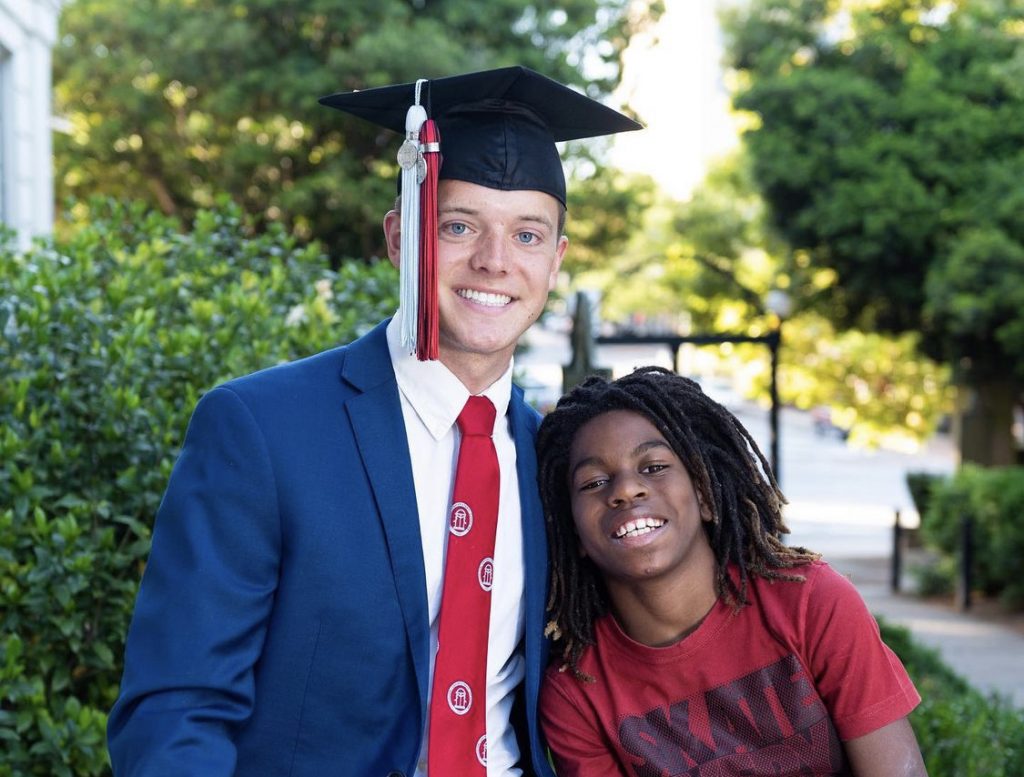 Soon, though, this relationship would go from spend-the-nights and sports games to heartbreak and hardship. As Hendrix said, it was "by the grace of God" that he was able to step in not only as Johnson's mentor, but as his family during this time.
Why It's Newsworthy: The fatal fire on Spring Valley Road has left a young Athens-Clarke County boy without his immediate family or even belongings; however, thanks to his mentor and surrounding community, he can experience love and assistance in a time of loss.
Only hours after the fire Hendrix took to social media "with a heavy heart" to call for support. Soon after, people from all over (including Falcons quarterback Matt Ryan, 2020 NBA No. 1 overall draft pick Anthony Edwards, and professional NFL team the Atlanta Falcons) rallied behind this boy.
The story started sharing on social media. And next thing you know the Atlanta Falcons called me. They asked what Taeden's dream was, and I said it's a stretch but he's never been to an NFL game, and they said well one's left; we'll see if we can get him to the Super Bowl," Hendrix said.
Not long after that call with the Falcons, both Johnson and Hendrix would not find themselves at their usual lunch meetings and card games, but instead on a Zoom call with CBS and Falcons defensive tackle Grady Jarrett. Then, Johnson was not aware of Falcons receiver Harry Douglas' compassion for his tragic story, along with other Dirty Birds. But after hearing Johnson's story, Jarrett surprised the duo with two Super Bowl tickets along with inspiring words. While the NFL provided tickets to the Sunday showdown between the Tampa Bay Buccaneers and the Kansas City Chiefs, the Atlanta Falcons provided flights, hotels, and more.
[The Super Bowl] was fun, it was amazing, and exciting," said Johnson as he sports his Buccaneers chains and Tom Brady jersey.
Taeden Johnson
It was at the 2021 Super Bowl in Tampa, Florida that Johnson got to meet his "favorite person" Quavo, along with Shaq, Tiger Woods, Cardi B, and more a-list names. Johnson also got to meet Falcons owner Arthur Blank, along with other franchise heads, to thank the ones who really made his dream come true.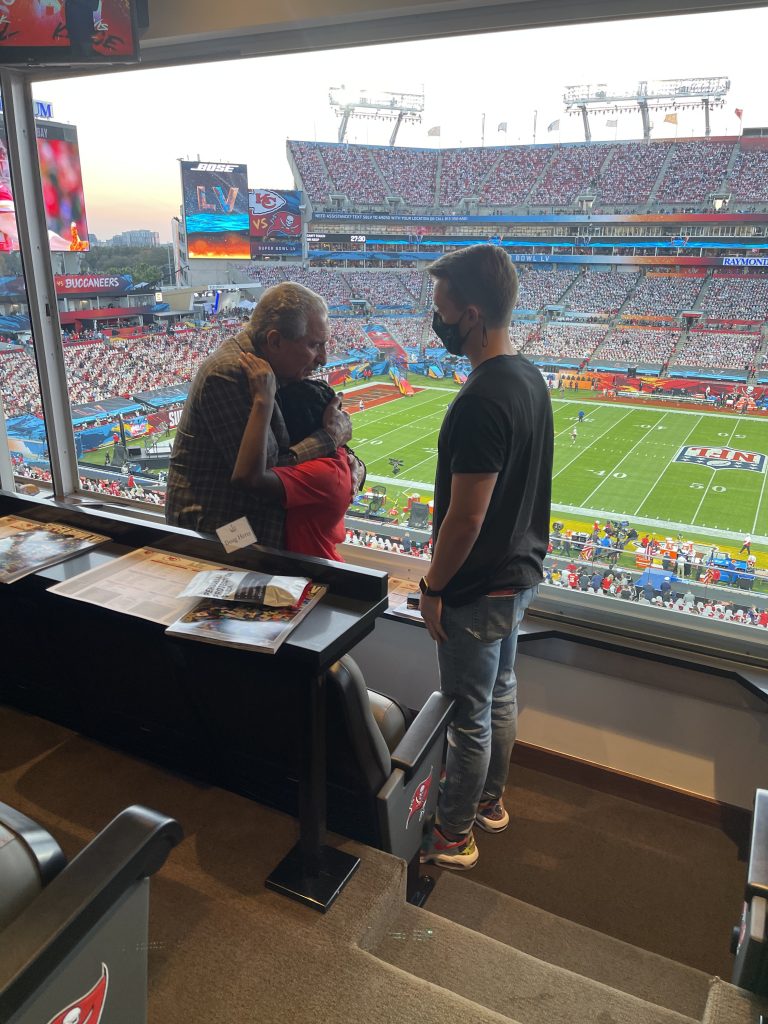 Prior to Johnson's and Hendrix's Super Bowl Sunday dream-come-true, professional athletes Matt Ryan and Anthony Edwards gave their most-memorable condolences. While Ryan sent encouragement to Taeden via video a couple days before Super Bowl LV, former UGA basketball star Edwards made time to FaceTime Johnson. Edwards shared both empathy and advice to Johnson, as the now Minnesota Timberwolf knows all too well the sting of loss at a young age.
That was inspiring," he said about Edwards. "He went through the same thing and [he said] "you have to go 110% at everything you do."
Taeden Johnson
Backing for Johnson has only grown since the blaze changed his life. From the local Athens- Clarke County Fire Department's public statement of condolences and cry for support to Coach Kirby Smart's Georgia Bulldogs having him for practice, Taeden Johnson's story has touched many people.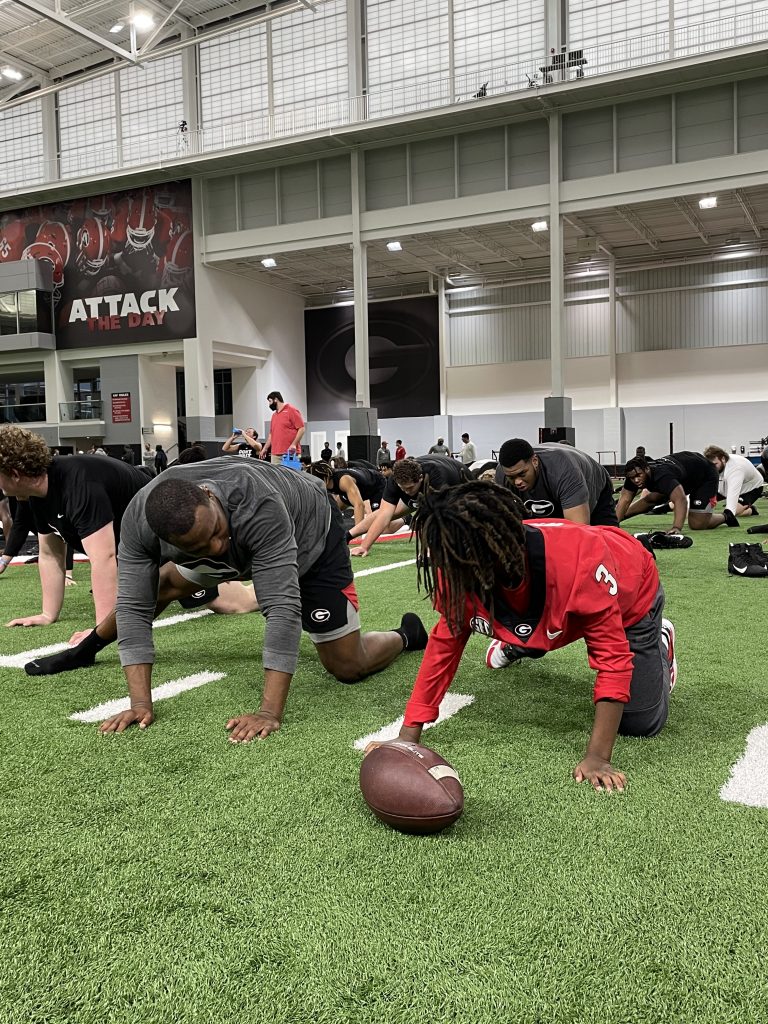 It's been awesome to have all these different people from all these different walks of life just willing to give their time and also to share this story — which ultimately his future is going to be thanked so much for."
Zac Hendrix
But one thing has been a constant for Taeden during these tough times — and that is his mentor, Zac Hendrix. Now, Hendrix is still trying to help Johnson heal from this traumatic loss. However, despite the challenges the blazes had to offer Johnson, the uplifting community that has rallied around this young man has provided him with enough funding, love, and life that could help ease the pain of the present while simultaneously setting up the purpose of his future.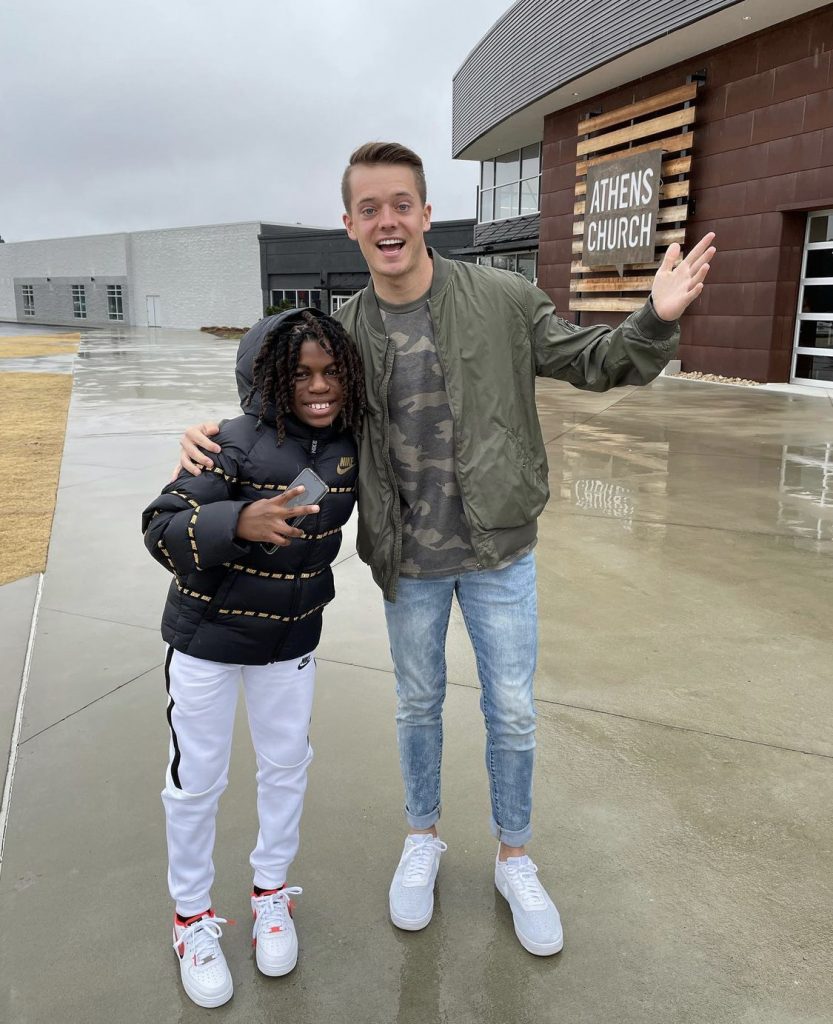 "Everyone has a platform — big or small — and whether they use this to give back or to just share and repost it, all this does is increase his story and give him more blessings," said Hendrix. "It's all for his future and that's all I want for him… God brought us to this and He will bring us through this."
Southern Britt is a senior majoring in journalism, minoring in communications, and earning a certificate in sports media in the Grady College of Journalism and Mass Communication at the University of Georgia.