Forestry has long been a male-dominated field, but an increasing number of women are beginning to inherit their husbands', fathers' and families' lands. Due to higher life expectancies, these women are often thrown into land ownership without any prior knowledge or education of forest management. As a result, these forests are at risk of being sold to developers or mismanaged.
"If we are not taking care of female forest landowners, we are not taking care of forest land," said Dr. Puneet Dwivedi Associate Professor of sustainability sciences in the Warnell School of Forestry at the University of Georgia.
Why It's Newsworthy: Georgia is the top state in the U.S. for forestry products and is seeing a shift toward women landowners. However, these women are often underrepresented in the industry and lack land management education.
Research led by Dwivedi and UGA graduate student Jacqueline Miner shows a need for customized educational outreach programs for female forest landowners. Through interviews and surveys of female forest landowners, Miner found that these women tend to have a worried outlook toward land management.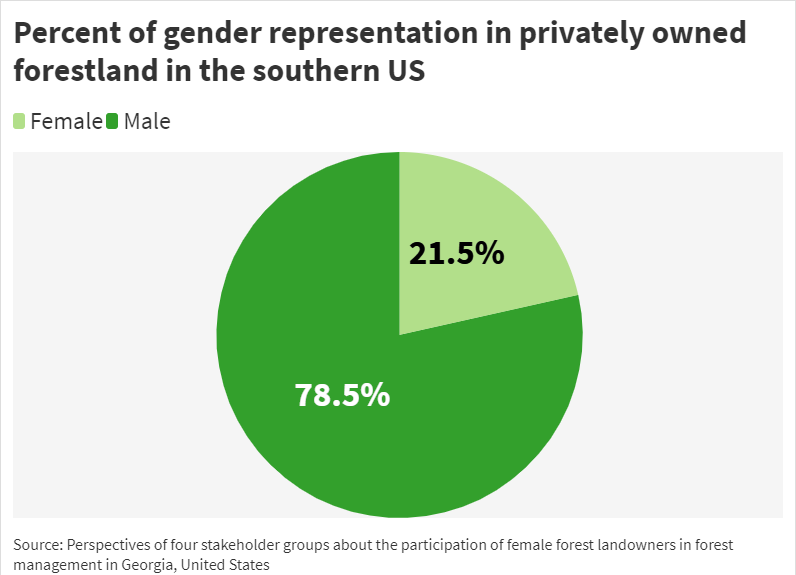 One of the biggest challenges for these women is entering the field with little or no knowledge about forest land management, according to Miner's research.
"I felt pretty overwhelmed," said Anne Parker about managing inherited forest land. "[I feared that] I would waste my parents' money. That I would do the wrong thing. That I would cut the wrong trees or plant the wrong kind of trees."
Parker's land has been passed down through her family from father to son for generations, but when her father passed, the land was left to her mother. Parker immediately jumped in to help manage the land.
After applying for a stewardship plan from the Georgia Forestry Commission, Parker stumbled upon workshops and classes for female landowners. Parker says these workshops not only gave her the skills and language needed to communicate and work in the forest industry, but also the confidence to work towards accomplishing her goals.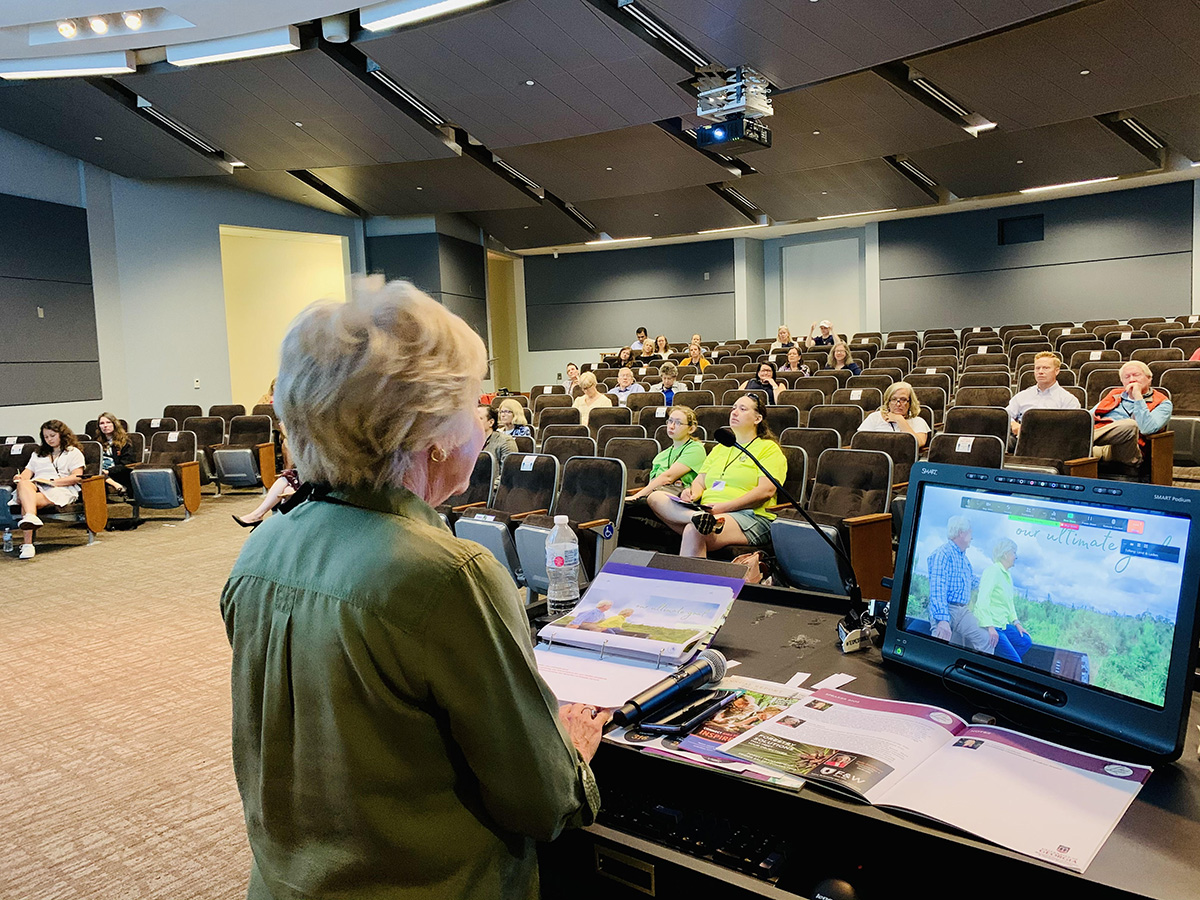 One of these workshops, Ladies for Their Land, is run by Danielle Atkins, a UGA graduate, forester, and owner of Land & Ladies. Atkins' company works as a forestry consulting business specifically aimed at women land owners.
Atkins says her main vision is to transform the knowledge and technical points of land management into actionable, applicable items for the women she works with.
"[Women] will ultimately decide if forests stay forests," said Atkins. If female landowners have the resources to manage their forests successfully, their land can be both environmentally sustainable and financially beneficial.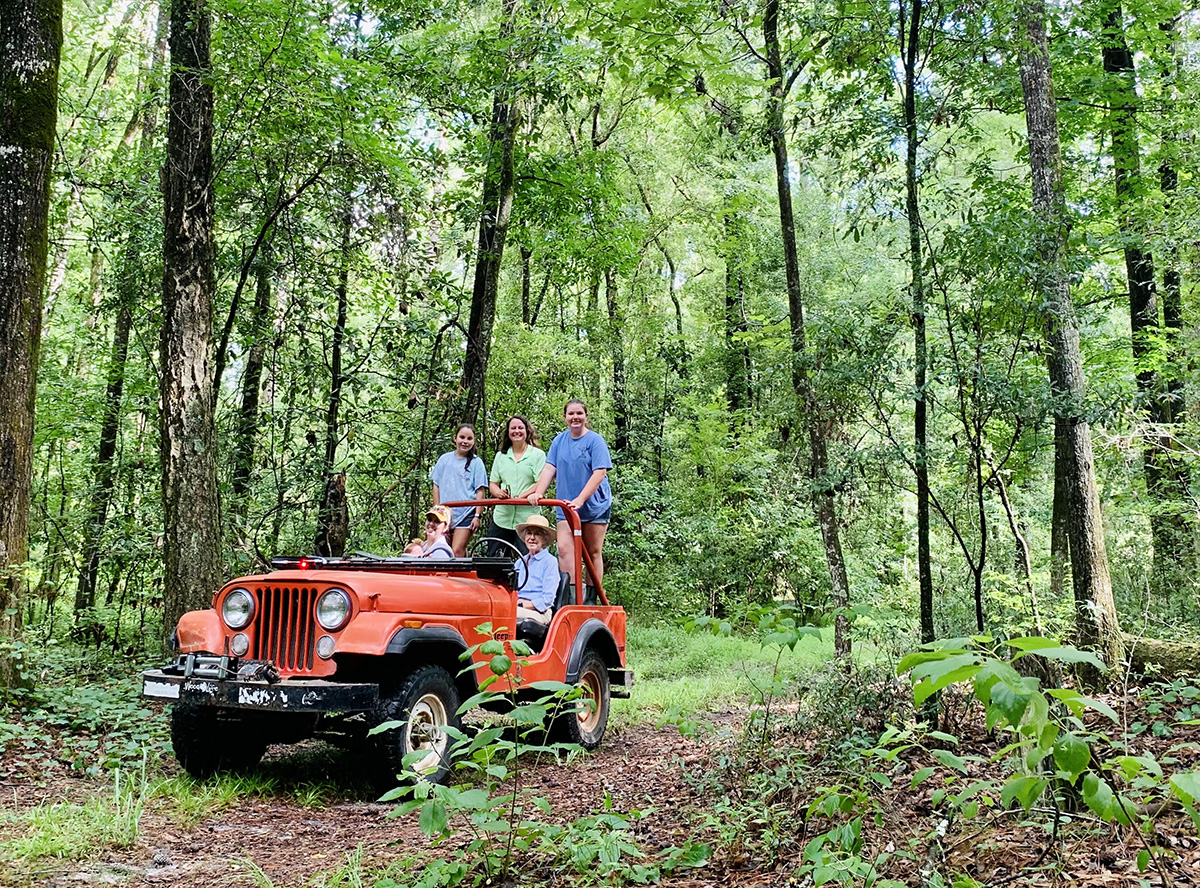 "I couldn't even tell you how many I've taken of Danielle's webinars," said Parker in reference to virtual education options offered by Land & Ladies. "It's gone really well," said Parker about her land management experience so far.
What this Means for Georgia
Georgia is the top state in the nation for forest production, with revenues over $50 million in 2009.
However, forestry is also one of the most male-dominated industries in the US. Just 14% of forestry and logging employees nationwide are women, and the numbers are reflected locally in Georgia. As women outlive men, there is an increasing need for greater representation and involvement of women in the industry.
Miner's research suggests that private foresters and non-profit stakeholder organizations see potential in female-owned forest land management, and with relevant education and outreach these landowners could greatly benefit the industry.
Dwivedi sees this shift towards female land ownership as one of the biggest land ownership shifts in the country. He hopes his research conducted with Miner will lead to greater access to and involvement in land management education.
Atkins' work with women landowner education is currently based in Georgia, but she hopes to build a greater community across the Southeast through partnerships with regional and national forestry organizations.
Women must be included in the conversation and given access to land management education to sustain Georgia's forest lands and industry, according to the research conducted by Miner and Dwivedi.
Sarah White is a senior majoring in journalism in the Grady College of Journalism and Mass Communication with minors in studio art and Italian and a certificate in entrepreneurship at the University of Georgia.