The question that haunts seniors everywhere — what are your plans after you graduate? Many seniors in Jackson County said they feel more prepared to answer that question after numerous efforts and initiatives by the school system.
With a graduation rate of 93.5%, the Jackson County School System has been working to create new programs, including the new International Baccalaureate Programme, to better prepare students for college and careers after graduation.
Guidance counselors at both county high schools reported changes in their process for advising students this year as many colleges changed their admission requirements due to the pandemic.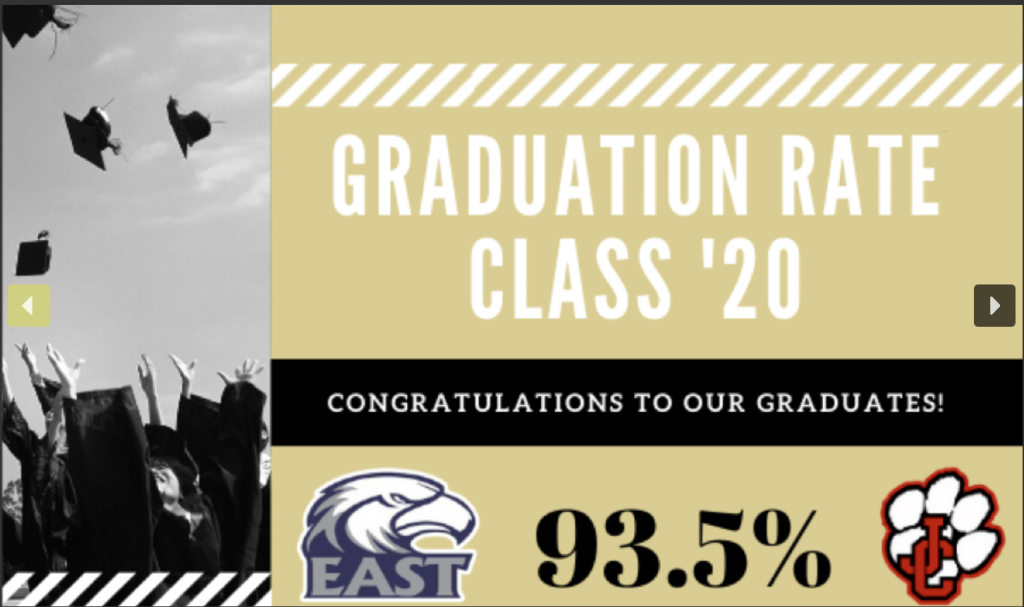 Changes to College Admissions Applications
The highly anticipated college decision letters have begun to arrive for many Jackson County seniors. The admissions process looked different this year as some colleges did not require the traditional SAT and ACT testing scores.
"The holistic method of admitting is changing the game, and I think it's opening things up for kids that are incredibly deserving, and they can be more than just a number," said East Jackson Comprehensive High School Guidance Counselor Denise Backus.
According to guidance counselors, the new policy gave students the confidence to apply to schools that might not have been on their list otherwise.

"They were confident in their extracurriculars, but they didn't test well, so they're more comfortable applying to those bigger schools because they know that's not kind of the be all, end all," said EJHS Guidance Counselor Shane M. Chaisson.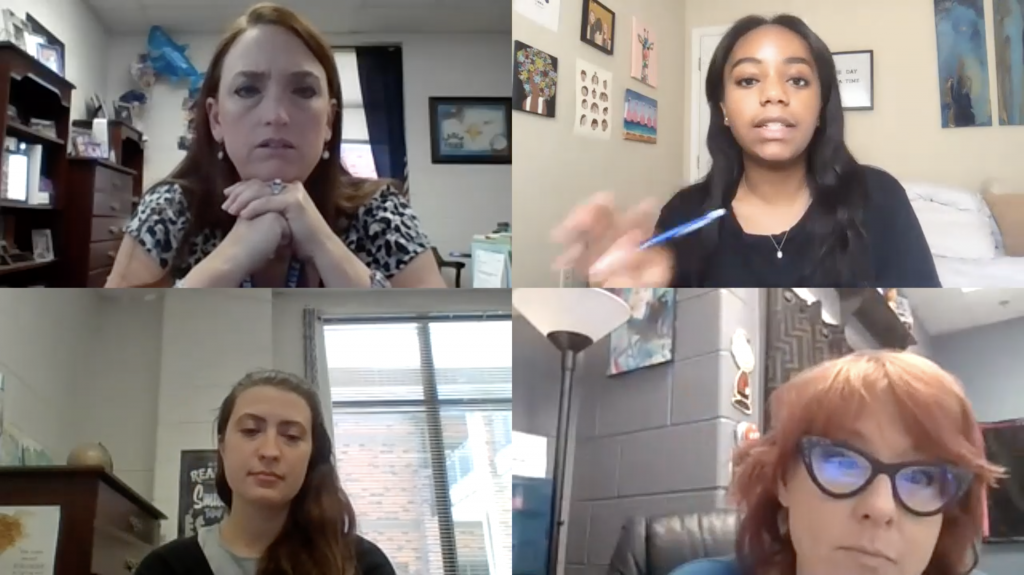 Senior Nate McKinney took advantage of the policy and focused more on his admission essays and extracurricular activities in lieu of submitting test scores.
"But I think if it was a normal year, I don't know if I would apply to UGA because those prestigious schools, you need to have those good grades and good scores," said McKinney. "And if you don't have them, you're not getting in."
While this change may have been beneficial to students with many extracurriculars or high grades, some students were banking on standing out through standardized testing. Jackson County Comprehensive High School Guidance Counselor Julie McCutcheon said one of her students earned a near perfect score on the ACT, but wouldn't be able to use that information in his application.
"For a kid like that that can seem hurtful, because you've worked to get this score and now you don't get to use it," said McCutcheon. "But I wrote his letter of recommendations, where in every other sentence I stated his high test scores."
Senior Anna Beadles said as a student athlete, her biggest challenge this year when applying was trying to figure out how she might continue playing golf in college.
"Recruiting has been very hard because seniors from last year have been given a red card to come back," said Beadles. "And so, they haven't been recruiting for my class, which is really hard. So, I did not get as many offers."
Senior Nicholas Cosby said other than omitting his SAT and ACT scores, the application process this year seemed pretty standard. In his own experience, he found that his grades throughout high school were a better indicator of academic skill than his test scores.
"I feel confident. The teachers that I've had have definitely helped me prepare for college and just prepare for taking that next step into a new world," said Cosby.
McCutcheon said as counselors they have been a little anxious to guide students this year. Jackson County counselors created initiatives like Apply to College Week to encourage students to go the extra mile when applying this year. So far, counselors report high acceptance rates to schools including UGA, Emory, Georgia Tech, MIT and UCLA.
New College and Career Center Coming Fall 2021
Though the trend this year for her graduating students has been in-state universities, McCutcheon anticipates a shift toward the technical school route with the opening of Empower College and Career Center.
Opening in Fall 2021, EmpowerC3 will partner with local businesses in Jackson County to provide hands-on learning and certification training to high school students.
"Our students will be allowed the opportunity to learn core academics and career technical concepts. Hopefully engaging in solving real-world situations that business and industry bring to the table," said EmpowerC3 CEO John Uesseler.
Uesseler said the program is made possible by the $3.1 million Georgia College and Career Academy Partnership Grant. Featured pathways will include healthcare, construction, manufacturing and film production.
"Those programs require now, you have to have direct, hands-on patient care hours before they'll admit you into those programs. So this is a great way to, for free, go ahead and get these certifications, earn those hours and set yourself above the other, you know, potential applicants for those programs," said Healthcare Instructor Whitney Hardigree.
Hardigree plans to base some of her lessons on a community needs assessment so that her students can deliver exactly what Jackson County health care needs most. She said one unique aspect of the program is that it will feature actual industry professionals.
If you know college is not for you, [EmpowerC3] is for you," said Hardigree.
"He's involved in dual enrollment, he's taken AP courses, he's in honors, but Brad wants to be an electrician," said PR Specialist for EmpowerC3 Holly Canup. "So, to be able to take students like that, who have a vision for their future, and offer them the opportunity to go ahead and attain some sort of certification, that puts them that one step ahead when they graduate from here."
Canup said she is excited to see how the new program will impact the county economically as students graduate industry-ready.
"If you can graduate kids who can go straight into the workforce and be gainfully employed, that's exciting," said Canup. "Especially when, in the past, you've only offered opportunities to leave with a high school degree or diploma."
Jessica Green is a senior majoring in journalism in the Grady College of Journalism and Mass Communication at the University of Georgia.