Bra advertisements ingrain bra consumers with the statistic that 8 in 10 women are wearing the wrong bra size. While purchasing a bra can come with its stakes and waivers, this statistic holds no base.
In fact, there are not enough scientific papers available looking at issues of bra fittings to reach this advertised statistic. This well-known mantra comes from plastic surgeon Edward Pechter, whose anecdotal research is criticized for utilizing sources that are not representative of a diverse population.
This statistic has no scientific merit to it; however, there is a collective experience among bra consumers of owning ill-fitting bras.
Lack of Established Standards
Professional bra fitter and business owner Carmen Champagne observes that the reason why so many people are wearing the incorrect size is that they do not know how to search for the best fit.
"What some don't realize is that you are going to be a different size in a different bra," Champagne said. "These bra sizes depend on which manufacturer they come from."
Every brand has its own method of sizing and measuring. For your band size, some brands might ask you to measure under your bust while others will ask for the measurements straight across the bust.
Similarly, cup sizes can alternate between brands especially when purchasing from international brands and manufacturers. For example, a standard B-Cup in the United States carries the same volume as a C-Cup in Japan.
This lack of standardization can be frustrating and difficult to mitigate.
"Most bra users are not taught how to find the right bra, much less how to wear one. It's this lack of knowledge that keeps women limited in their options and feeling overwhelmed. I had to teach my own mother how to find the right bra," said Champagne.
A Local Solution
In an effort to help other bra wearers find their perfect fit, Carmen Champagne opened Grail Bra Specialists by Gaines School Road and offers professional fittings.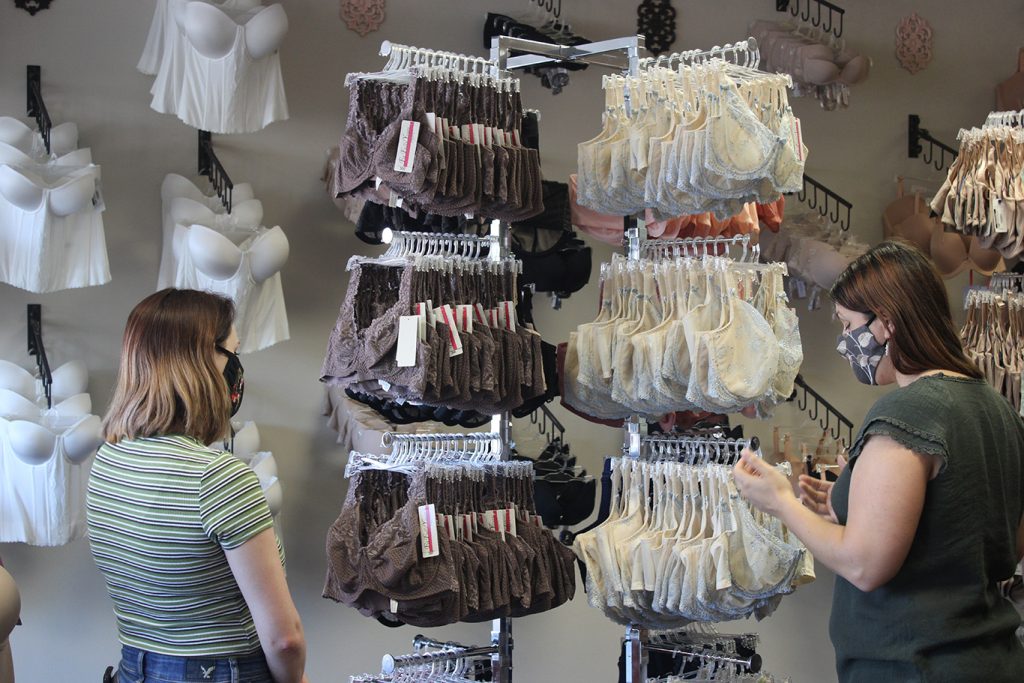 "I found myself wishing for a bra specialist near the area…I opened this business to help women become comfortable in their bodies..and educate them on their purchases," said Champagne.
Her mission is to provide a range of bras to the Athens community that allows for body inclusivity and style. "I don't care about how they look on hangers. I care about how they look like on bodies."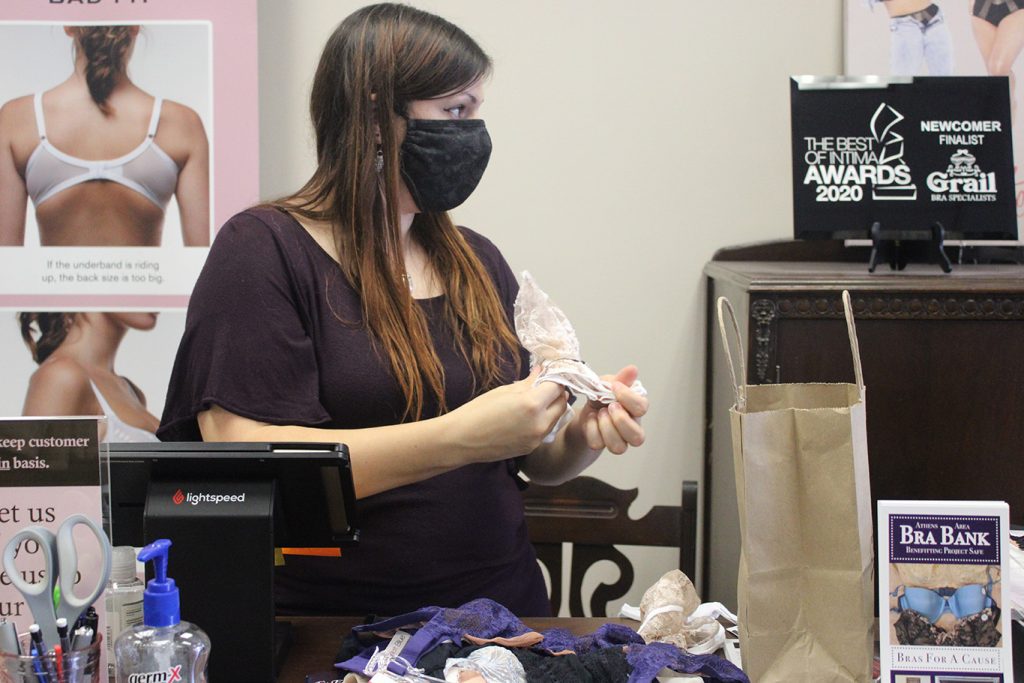 Champange offers walk in hours from 11 am to 6 pm Tuesday through Friday and 1 pm to 6 pm on Saturday. People may schedule appointments outside of business hours if they seek to minimize Covid-19 exposure. Once they find their perfect fit, people can donate their old bra to Champagne. With these donations, Champagne collaborates with Project Safe and offers free fittings for women in the program. If the bra is worn down, Champagne donates the bra hooks to the University of Georgia's veterinary school and is used to mend turtle shells.
The Perfect Fit
In each of Champagne's dressing rooms, she has listed four major characteristics of a properly fitting bra. Here is how to tell that bra is a perfect fit according to Carmen Champagne:
The majority of the support is being held by the bra band.

The lower edge of your bra band should anchor below your shoulder blades. The lower the back fits, the better the support.

Cup size shapes to your entire breast.

The fabric of the cup should encompass your entire boob, which often extends to your armpit.

Underwire encircles breast

. If a bra has an underwire, it should lie directly under your breast and lie flat on your ribs under your arms.

https://gradynewsource.uga.edu/wp-content/uploads/2021/05/wellfittingbra.mp4.mp3
Smooth Fitting Cups.

If one breast is bigger than your other breast, the bra cups should be able to contain both.
Michelle Ortiz is a senior majoring in journalism at Grady College of Journalism and Mass Communications at the University of Georgia.