1. The UGA men's tennis team clinched the number one seed in next week's SEC tournament with a win over Auburn on Sunday. This is their fourth-consecutive SEC title, and 30th overall SEC regular season title. This UGA senior class joins the 1971 and 1972 classes as completing the SEC four-peat.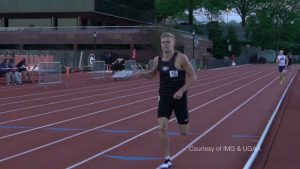 2. UGA track & field athlete Karl Saluri qualified for an Olympic invitation by winning the Bulldog Decathlon this weekend. Saluri had to run a time of 4:28.50 or less in the 1500m to qualify, and he ran a 4:27.43.
3. High school diamonds in Athens are busy these next few days. Here are some upcoming games:
Athens Academy vs. Hebron Christian School – April 11th @ 4:30 P.M.
Clarke Central @ Winder-Barrow – April 11th @ 5:55 P.M.
Cedar Shoals @ Gainesville – April 11th @ 5:55 P.M.
Athens Christian vs. George Walton – April 12th @ 5:55 P.M.